Amphora maturation is producing a new wave of exciting and modern Bordeaux wines
With their 8,000-year heritage, amphorae, a symbol of the natural wine movement, have been popping up in cellars all over Bordeaux, from the Médoc to Blaye – Côtes to Bordeaux over the past decade. Yet, far from being restricted to natural winemakers, amphorae have been adopted by many of the most experimental and pioneering producers in Bordeaux. Available in all shapes and sizes, amphorae can be used in variety of ways: some winemakers only use them for part of the vinification process while others bottle straight from the clay.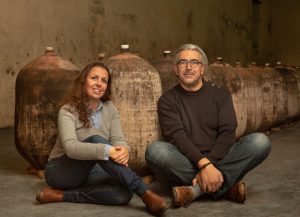 Amphorae advocates argue these ancient terracotta or clay vessels micro-oxidise the wine in the same way as oak barrels, accelerating the tertiary development, lengthening and softening tannins. However, unlike oak, clay imparts no flavour, providing a pure expression of the grape and the region. Additionally, the spherical shape of an amphora prompts convection currents within the wine that encourage a very gentle and constant lees stirring during maturation, resulting in an enhanced development of flavour and texture. All of these factors contribute to creating the fruit-forward wines that appeal to modern palates.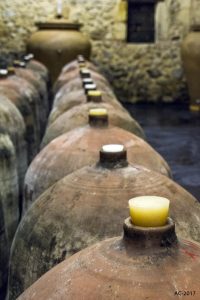 Isabelle Chéty of Château Mercier Blaye-Côtes de Bordeaux is one of around 300 producers in Bordeaux to use amphorae. The wines made at Château Mercier are less tannic than they were a generation ago, and Isabelle is enthusiastic about the results she's now achieving from her 34 clay amphorae. "It speeds up the ageing process and makes the wines a little bit suave," she says.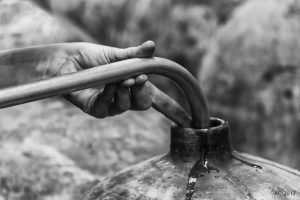 While in Pauillac, the winemaker at Château Pontet-Canet has also been experimenting with amphorae. There, focus has been to deliver a true expression of the Médoc, which means never over-powering the wine during the maturation process. As a result, the proportion of new oak used at Château Pontet-Canet has consistently diminished. This shift away from oak led to the introduction of a 100 concrete amphorae into the cellar, which are now used to mature about a third of the wine. As the ultimate link between the wine and its terroir, the wall of each amphora contains a small amount of soil from the vineyard. The winemaking team at Château Pontet-Canet state "this ensures respect for the purity of the fruit and the truth of the place where it originates.
As consumers seek out products that are made with minimal intervention, we may see a rising number of wines that are made in amphorae.