Word on the Vine – In Conversation with Estelle Roumage of Château Lestrille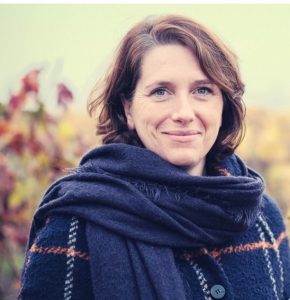 For over 20 years, Bordeaux has been committed to accountable and sustainable winegrowing with the goal of getting 100% of the vineyards involved in an environmental process. Earlier this week, we spoke to Bordeaux winemaker, Estelle Roumage of Château Lestrille in Entre-Deux-Mers to discuss her approach to winemaking, the challenges and priorities in the vineyard during bud-break and Château Lestrille's commitment to sustainable practices both in the vineyard and winery.
What's your approach to winemaking?
We have a wonderful base product in our grapes, so I try to let the grapes speak for themselves, and express the best of their fruit and provenance.
Vines have just gone through budbreak, what is the priority in the vineyards at the moment?
We have just finished tying the shoots, so our main job right now is to do all the soil work: ploughing below and between the rows.
Are social distancing measures having any impact on the way you're working at the moment?
In the vineyard, it is quite easy to work apart from one another, so really the main change for us has been to use one vehicle per person to drive to the vineyard; each tractor driver keeps the same tractor, whereas we would usually swap. In the winery, we've decided to only work in isolation. It takes longer, but that way, there is no risk to anyone! Our team is still working together, but like others, we are just making sure that it's done independently.
You are an IS1400 registered winery, can you tell us what this means and what challenges working to these parameters present?
It's definitely more of a benefit than a challenge, not only from an environmental point of view, but as well in terms of staff training, safety procedures, sharing ideas.
How does the CIVB support winegrowers in their journey towards higher sustainability?
Ten years ago, the CIVB launched the Environmental Management System (EMS) for Bordeaux Wines. Its purpose is to help estates get involved in a process for making progress and work towards a collective ISO 14001 or HVE certification, if they wish. Through it, we can discuss processes, pool resources and sharing experiences and skills with other winemakers and négociants.
Find out more about the CIVB's commitment to sustainability from the CIVB (Bordeaux Wine Council)'s Technical Director Marie-Catherine and our panel of sustainability specialists at our dedicated Seminar at Bordeaux Day on 9th September. Register here