10 affordable Bordeaux wines for your Christmas table
The wealth of diversity available from Bordeaux makes it a perfect region to explore this Christmas. 
A fabulous alternative sparkling wine
This Crémant de Bordeaux has a touch of sweetness, balanced with fresh stone fruits and brioche notes. It is a blend of the white grape variety Sémillon and the red grape variety Cabernet Franc. Unlike Prosecco, Crémant de Bordeaux is produced using the traditional method which means the signature 'fizz' is during a second fermentation in the bottle. This sparkling wine has been kept in contact with its lees (dead yeasts) for 9-months giving it subtle brioche and pastry notes whilst retaining the flavours of peach and strawberries. This will be a popular glass to serve as its easy-drinking nature and touch of sweetness will suit many palates. 
An expressive fizz that will get everyone talking 
Les Cordeliers Exclusive Blanc Brut
This Crémant de Bordeaux is highly elegant with an expressive liveliness. It is made from 100% Sémillon and produced by the traditional method. The winery has a long history and is named after the Franciscan monks that originally lived at the site in the village of Saint-Émilion. This sparkling wine is great value for money and it's exciting to discover an alternative sparkling wine to perhaps your usual choice. Crémant de Bordeaux is typically less yeasty than Champagne so generally popular with those who like a fresher style of wine with subtler pastry and brioche notes. 
Drink pink on Christmas day
Château Bel Air Perponcher Réserve, Bordeaux Rosé 2017
While rosé might not be the first thing most people think of on a chilly Christmas day if you are serving smoked salmon or canapés it may be the perfect pairing. This rosé is full of strawberry and raspberry flavours with fragrant rose hints. It is produced from Cabernet Sauvignon with a touch of Cabernet Franc grown organically in the Entre-Deux-Mers region. Serving a rosé can provide a lighter alternative on one of the most indulgent days of the year and be an excellent follow on from fizz.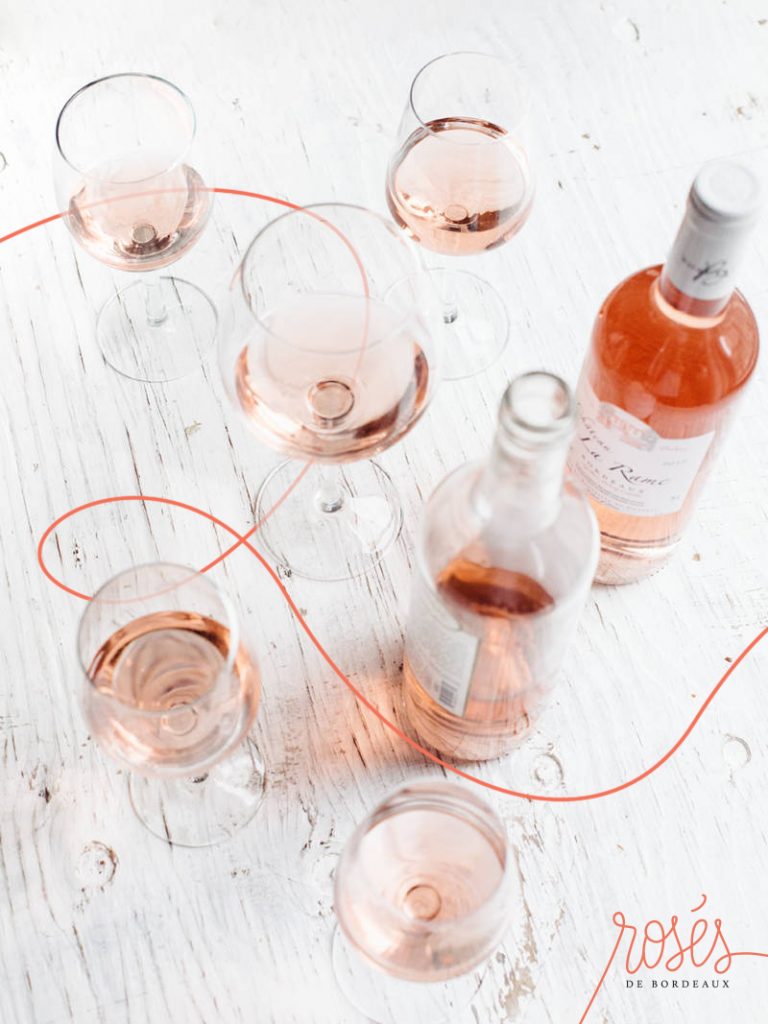 For those who enjoy Sauvignon Blanc 
Château Le Coin Sauvignon Gris, Bordeaux 2017
Sauvignon Blanc has taken the world by storm but this Sauvignon Gris is a fantastic alternative. Sauvignon Gris is the pink-skinned mutation of Sauvignon Blanc with a similar flavour profile. This wine has strong flavours of stone fruit, the notable green aromatics associated with Sauvignon and a spicy finish. The body is medium with refreshing acidity and a good peachy finish. 
A rich textured white wine
The texture of this wine is what really makes it stand out. It has a rich, mouth-filling structure with creamy nectarine and honeysuckle notes. Produced from the Sémillon grape variety. It's golden in colour with rich nectarine, honeysuckle, lemon and vanilla notes whilst remaining dry. A proportion of the grapes undergo the fermentation in new oak barrels with a further five months ageing on the lees (dead yeasts) creating this richly textured, creamy style of white wine. This will be an excellent white wine to pair with the roast turkey as the fuller body will stand up to the intense flavours in the meal. 
A stylish and typical Bordeaux red 
Tour Chapoux Bordeaux Supérieur 2017
A classic Bordeaux Supérieur made from a blend of Cabernet Sauvignon and Merlot. This is a style of wine you expect when you hear the word Bordeaux and it doesn't disappoint. Oak barrel ageing has softened the tannins making it approachable even while still fairly youthful. It has pronounced cherry, plum and blackcurrant flavours which are balanced by subtler vanilla and black pepper spice. It is a crowd-pleaser and has been featured in 'The Times Top 100 Wines' so no one will argue with this choice! 
A grape you might not expect with Bordeaux 
Château d'Auzanet 2016
Malbec has taken the world by storm becoming one of the most popular and well-known varieties in the UK however, many people forget that it is one of the permitted red varieties in Bordeaux. In Bordeaux, it is rarely seen as a single varietal and more commonly blended with other red grapes to compliment that structural and flavour profile. 
The Château d'Auzanet is a blend of organically grown Merlot, Malbec and Cabernet Sauvignon. It has floral violet notes with flavours of plums, blackberries and cherries. The medium body and soft, ripe tannins make it an extremely easy wine to drink. 
Dreaming of a left bank Christmas 
The Médoc a region steeped in history and global fame. It is home to some of the worlds best and most expensive wines however, there are many more reasonable options available. Glorious Chateaux line the roads with vineyards trailing across the landscape. The Haut-Médoc is generally regarded as a step up in quality, with the vineyards located in the more premium sites. Château Senejac is a full-bodied red from the Haut-Médoc with flavours of black cherries, currants and subtle notes of liquorice and mint. This wine will age well and keep developing spicier, savoury flavours however, it is a great option for a big wine especially if you are cooking beef or lamb this Christmas.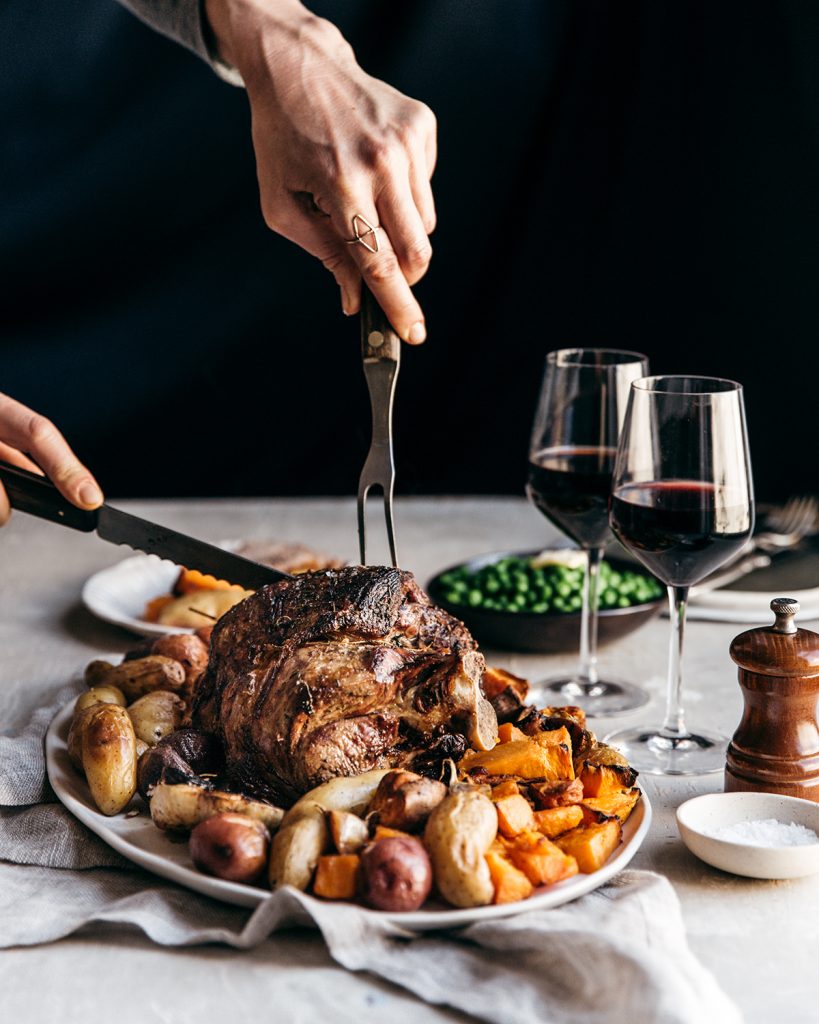 A Complex and Serious St Émilion 
Château Guillou 2016
A stand out red wine that everyone will be wanting more of. It has bright strawberry fruit flavours with hints of spicy black pepper vanilla liquorice. St-Émilion is one of the most well-known appellations in Bordeaux. However, this wine is from Montagne St Émilion which borders one of the world-famous St-Émilion appellations but provides excellent value for money. Its full-bodied structure with ripe tannins will pair perfectly with your Christmas roast. 
A sweet treat to "finish"
Sweet wine can also be enjoyed as a brilliant aperitif wine however, with so much choice on Christmas day it's the perfect end to a glorious meal. Produced in the famed Sauternes area this luscious wine is packed full of honey, dried peach, sultanas and orange zest notes. There is also a lovely floral note that lifts the wine. Surprise your guests and pair it with some strong, salty cheeses such as Stilton or Roquefort and Christmas will be complete.