Sophie Martin, the career of a self-made winemaker
Since 2009, Sophie Martin has run Château Julia, a vineyard in the Pauillac area between Château Lynch Bages and Château Latour. She also has 6 hectares in Haut-Médoc, at Saint Laurent-Médoc, where she was born.
These two vineyards have been in her family for four generations. Unlike her forebearers who sent their grapes to a wine-making cooperative, Sophie has chosen to make her own wines, under her own name, at Château Julia, in a former stable converted for wine-making by her parents.
She employs traditional, small-scale winemaking methods: the grapes are sorted on the vine, picked by hand and the wine produced plot by plot to get the very best from the vines. Sophie says, "Julia is a contraction of my children's first names: Julie and Lucas. It is used in every language and is easy to remember."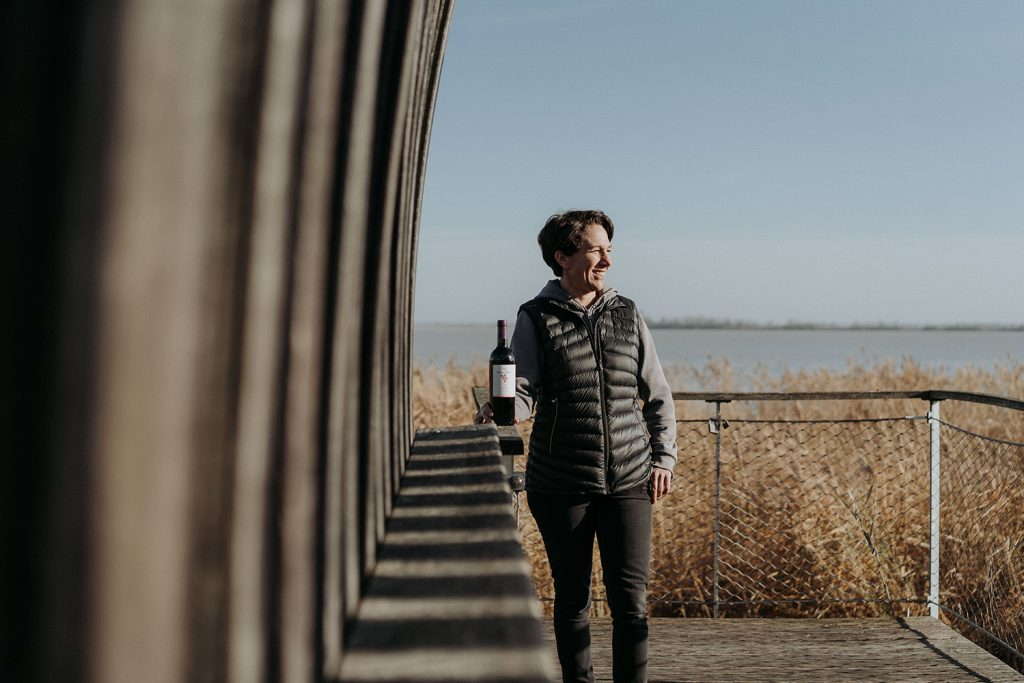 A wine heritage
"My maternal grandparents were very much into vines – most of these vines were planted by them. Each generation extended the property a bit. My father had a labourer working in the vineyard whereas my mother preferred cows. My parents didn't want me to be a farmer, and my brother and I were not immersed in the wine world.
When I was a child, I wanted to be a primary school teacher. I passed my Baccalauréat "L", specialising in literature, languages and philosophy in Bordeaux in 1997, but my father died that year, and rather than pursue my studies, I decided to take over the vineyard.
In 2002, having gained an advanced vocational training certificate in vineyard management, I set up as a young farmer with my brother. I learned how to milk cows, to take care of maize and vines. I quickly grew fond of the latter for their long life, their strength, their wine and was keen to stop working with the winemaking cooperatives. But because I lost my father and my grandfather in the same year, I lost their expertise and their experience, and  I had to start from scratch.
In 2009, I parted ways with my brother and then with my partner and I embarked on this plan for a privately-owned cellar: Château Julia. Over the years, I have worked with four different oenologists. I listen, I taste and I learn their various methods. I don't know anything but I believe in my terroir. I am not blinkered. I try things, I mess up, I succeed. In 2015, I met the son of a  wine producer from Blaye, Romain Carreau, and since then we have been working together in the vineyard."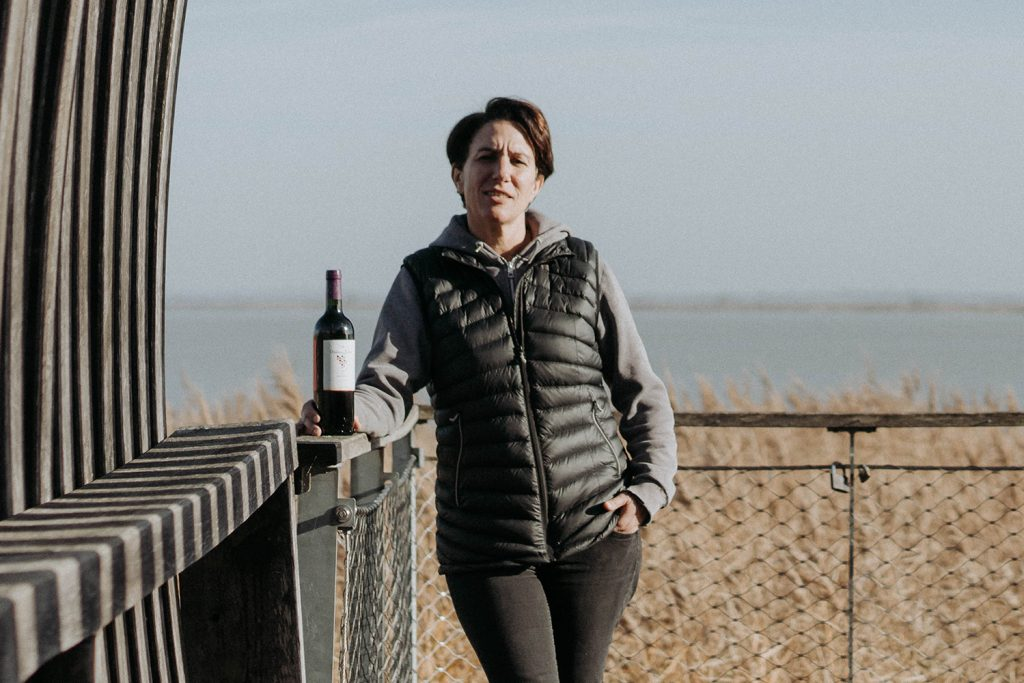 What type of winemaker are you?
"Self-taught, crazy, not rich, stubborn, inquisitive, ambitious, hard-working, passionate."
What types of wine do you make?
"I make wines that I am the first to drink. I try to make them round, supple, lively and fresh and fruity, to find the right balance, to be able to drink them young or to keep them. Château Julia is not like other wines. I decided – against the trend in Médoc, where there is a preference for Cabernets – to make wines predominantly of Merlot."  
How would you define what is happening to red Bordeaux wines?
"Red Bordeaux wines are being modernised through winegrowers and consumers. Tastes and occasions for drinking wine are changing, as are lifestyles and consumption patterns. People buy wine and drink it on the sameday. Bordeaux, and especially Médoc, has a reputation for tannic, very woody wines, but the emergence of New World wines has made Bordeaux sit up. Young and new wine growers are now in a position to call everything into question."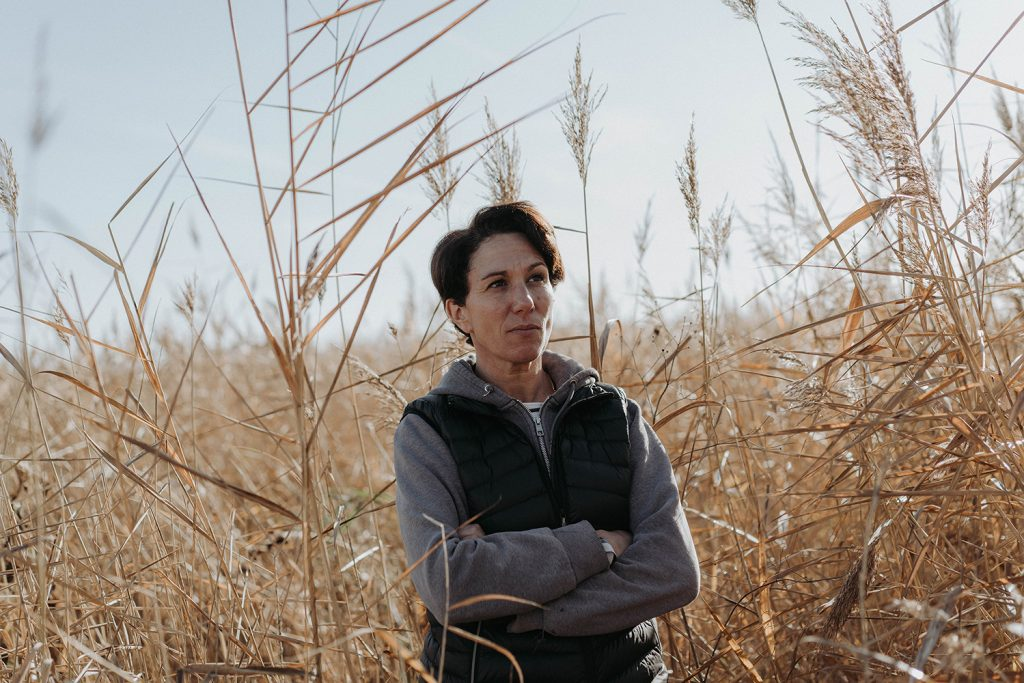 How are these new trends making their mark?
"I wanted to get away from the pompous labels and complicated Château names. The Haut-Médoc label, which is orange and purple, signals a wine that is easy to drink, a wine to share. I also have a desire to put wine everywhere and demystify it! By planting old varieties like Petit Verdot we can make new blends, personalise our wine and surprise the consumer."
What is your challenge, your aim for the future?
"I would like to make wine in wooden casks. In the short term I would like to join the Terra Vitis federation and then the Vignerons Indépendents, try out ways of producing wine without yeast or sulphur. I have lots of plans. It is a fascinating profession with endless possibilities that changes all the time."