COMING UP
Bordeaux Day – Monday 11th July & Wednesday 13th July. After the inaugural Bordeaux trade tasting events in 2021, Bordeaux Day will be returning for a second rendez-vous at Stoller Hall in Manchester on Monday 11th July and at Arlettie, 13-14 Margaret Street in London on Wednesday 13th July. Discover the quality, diversity and fantastic value that modern Bordeaux wines offer. Get exclusive insight into the region as we reveal the Hot 50 Selection 2022, present some of the best Bordeaux wines seeking representation in the UK, while a who's who of agents showcase their Bordeaux portfolios.

 
Taste our wines this summer – We're really excited about helping UK consumers discover our white wines and strongly believe that trial is the most effective way to increase demand and drive sales, so we are investing in impactful consumer-facing activities over the next few months
Throughout the summer, Vagabond, Humble Grape and Davy's Wine Bar will be giving their guests the opportunity to try the breadth and quality of our whites, through by the glass promotions and pairing menus. Find the venues taking part here:

https://www.bordeaux.com/gb/bordeaux-whites-wine-bar
We'll also be taking our Bordeaux Wine Bar to Cornwall's Rock Oyster Festival from 29th to 31st July and to the Abergavenny Food Festival from 17th – 18th September. Here again, visitors can experience modern Bordeaux at first hand.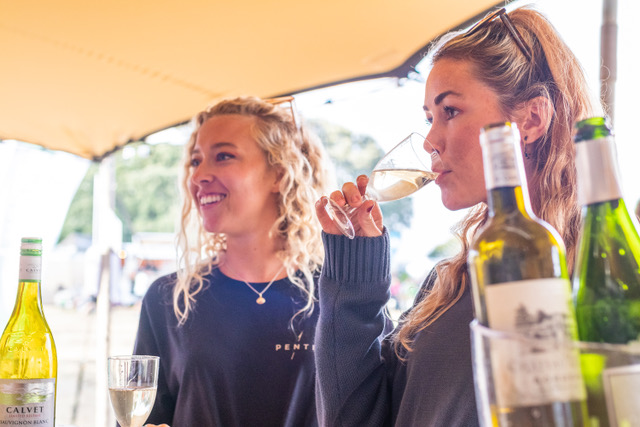 Bordeaux Wine Month returns this September – With a proven track-record of driving sales, Bordeaux Wine Month has become one of the most anticipated campaigns in the wine trade calendar. Independent retailers can sign up for promotional support to run Bordeaux-focused activities during September, showcasing the incredible breadth of styles, great quality and fantastic value that modern Bordeaux wines offer.

Register your interest today.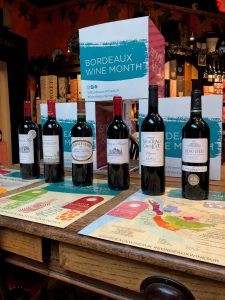 Bordeaux Blend – a unique opportunity for both trade members and consumers to learn more about Bordeaux's grapes varieties and blending expertise, including the chance to make their own Bordeaux, we'll be bringing our vineyards to Mortimer House in London from 1st to 3rd November. Click here for more information 
There will also be team training opportunities and masterclasses throughout the year, some focusing on specific GOs including Côtes de Bordeaux and Médoc. Stay tuned.
For more information or to get involved in any of our events, contact teambordeaux@cubecom.co.uk