Are you dreaming of a white Christmas?
Ah Bordeaux, world famous for its red wines. But wait, it's December… don't we all dream of a white Christmas?Well, this year you're in luck – a lot of luck – because Bordeaux knows how to make outstanding white wine too. In fact, the people of Bordeaux have been perfecting their white wines for more than a millennium!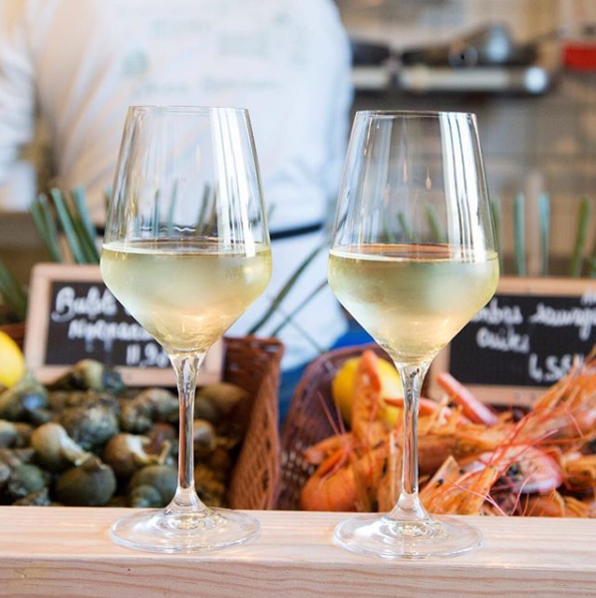 Until the mid-1970s Bordeaux's white wine production was superior to red wine production. Whether dry or sweet, Bordeaux white wine requires rigorous know-how and years of understanding and skill, passed on from generation to generation across the vineyards. A short history of Bordeaux white wine
Both red and white wines were introduced to the Bordeaux region of France around the middle of the first century by the Romans to provide wine for local people… and a little for themselves too we expect! Thankfully, wine production has continued uninterrupted in the region ever since. There are now grape vineyards covering 120,000 hectares of Bordeaux, just waiting to fulfil their destiny of producing locally crafted wines for all the world to enjoy.
Most Bordeaux white wines come from the traditional grape blends Sauvignon, Semillon, and sometimes a hint of Muscadelle too. Why these grapes varieties? For one very good reason: Bordeaux limestone soils are rich in calcium, creating the perfect conditions for these particular grapes to thrive. Bordeaux's mild winters and bright summers ensure the grapes' unique aromatic qualities are preserved.
Sauvignon grapes produce a delightfully aromatic, round and lively dry wine. On the other hand, Semillon is a versatile grape that can be used in both dry and sweet Bordeaux white wines. Semillon grapes complement Sauvignon with a certain fullness of flavour and delicate floral touches, drawn out in the skilled production process. As for the soil, Semillon grapes are very fussy about their home. They prefer to grow in clay or limestone soil, which make The Graves, Pessac-Léognan or the Côtes de Bordeaux on the right bank, some of their favourite places.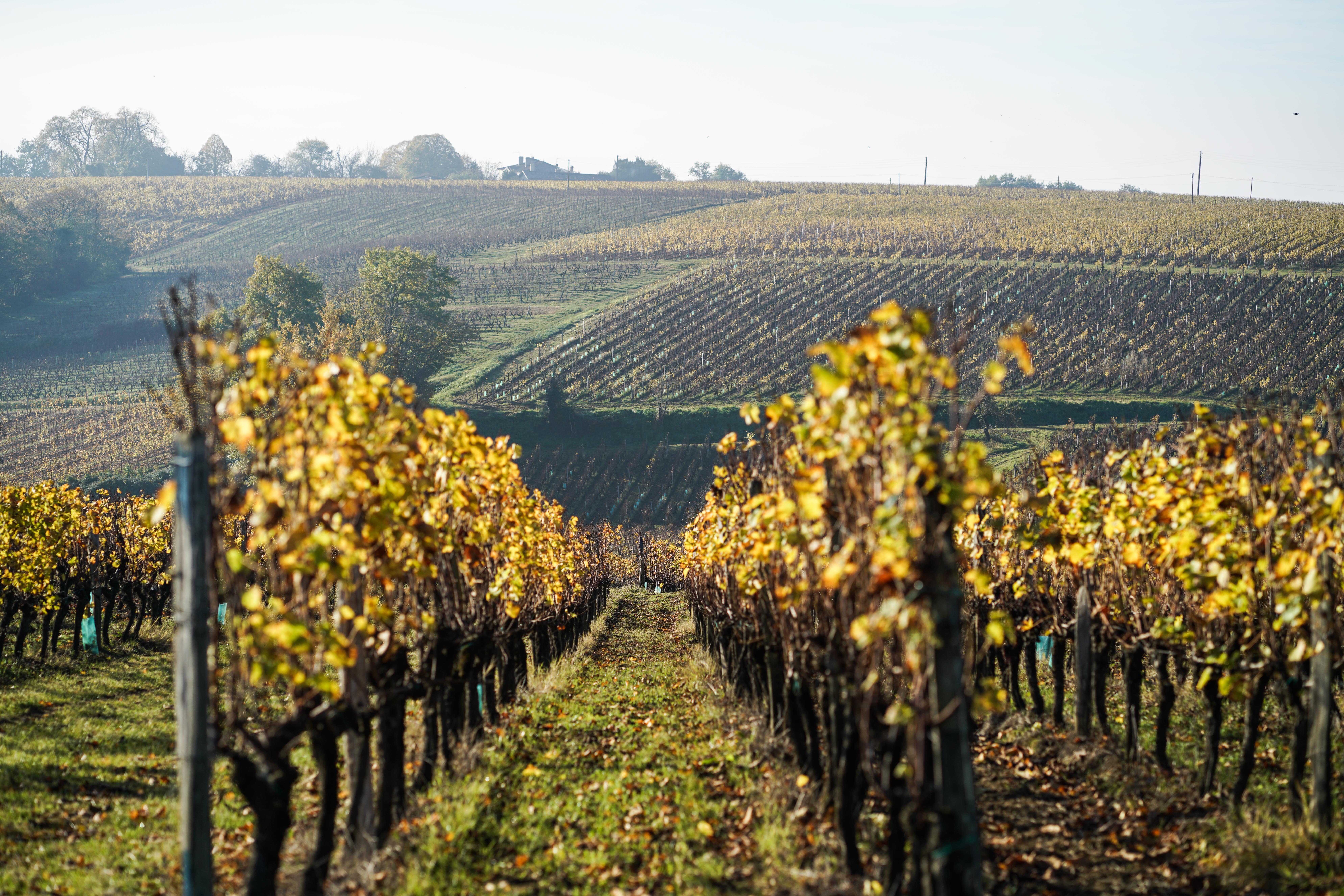 Impress your friends with these white wine tips
Dry white wines
There are two families of dry white wines, varying on their process of winemaking, ageing and grape growing.
1. Crisp and fruity dry white wines (in particular AOC white Bordeaux, Entre-Deux-Mers, and Côtes de Bordeaux)
These dry white wines are aged in stainless steel tanks to protect their fruity aroma of explosive citrus or acacia, giving a surprising freshness in your mouth. These wines are the younger vintage of the blends, best enjoyed when they are between one and three years of age.
During the holidays, they"re perfect for enjoying at the beginning of your meals, as an aperitif or perhaps with seafood. These wines are best not decanted and should be served between 7°c and 9°c.
Did you know? Add some fizz to your Christmas holidays with a superb sparkling version of these fruity dry wines, called Crémant de Bordeaux – perfect for the festive season.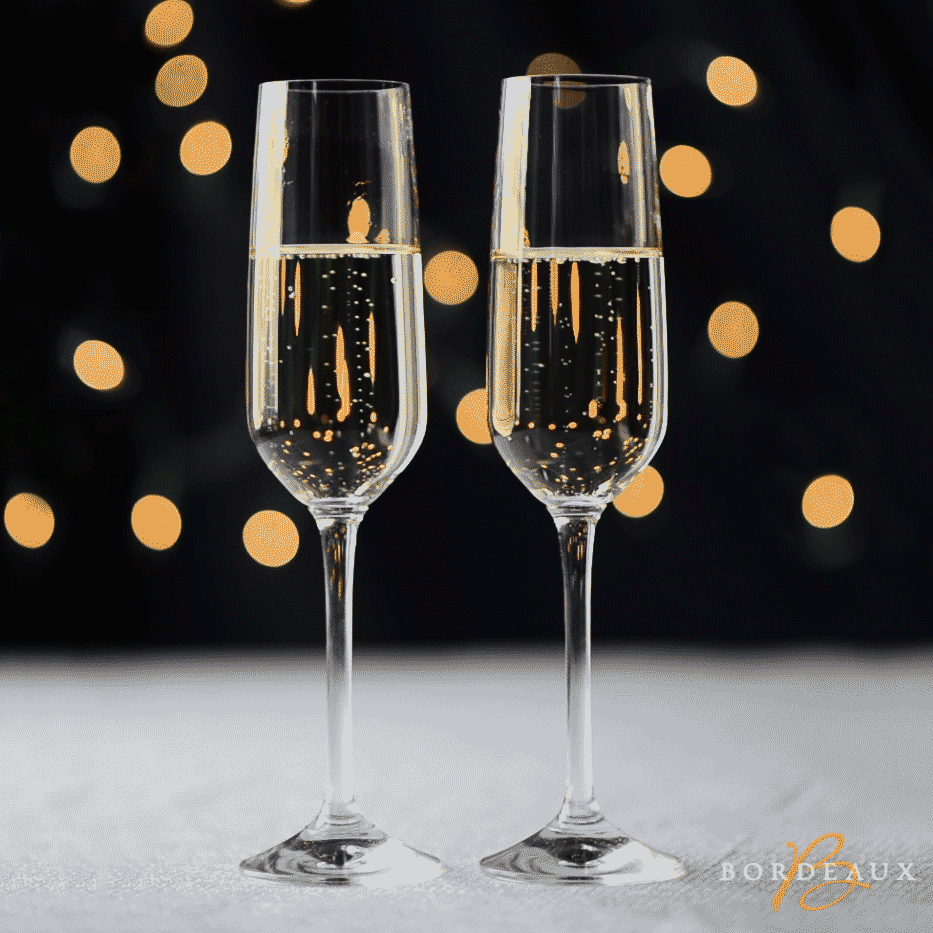 2. Structured and generous dry white wines (notably AOC Graves and Pessac-Léognan)
These white wines are matured in barrels to give them strength and aromatic complexity, which will further improve with age. Thanks to their great taste they can accompany any of your festive meals.
Indeed, they pair rather well with vegetable soups, seafood, white meats, risottos, hard cheeses and desserts. Serve these wines chilled, ideally between 9°c and 12°c, and decant them only if necessary, using a small carafe just before serving. For younger wines between one and two years decant no more than 15 minutes before serving.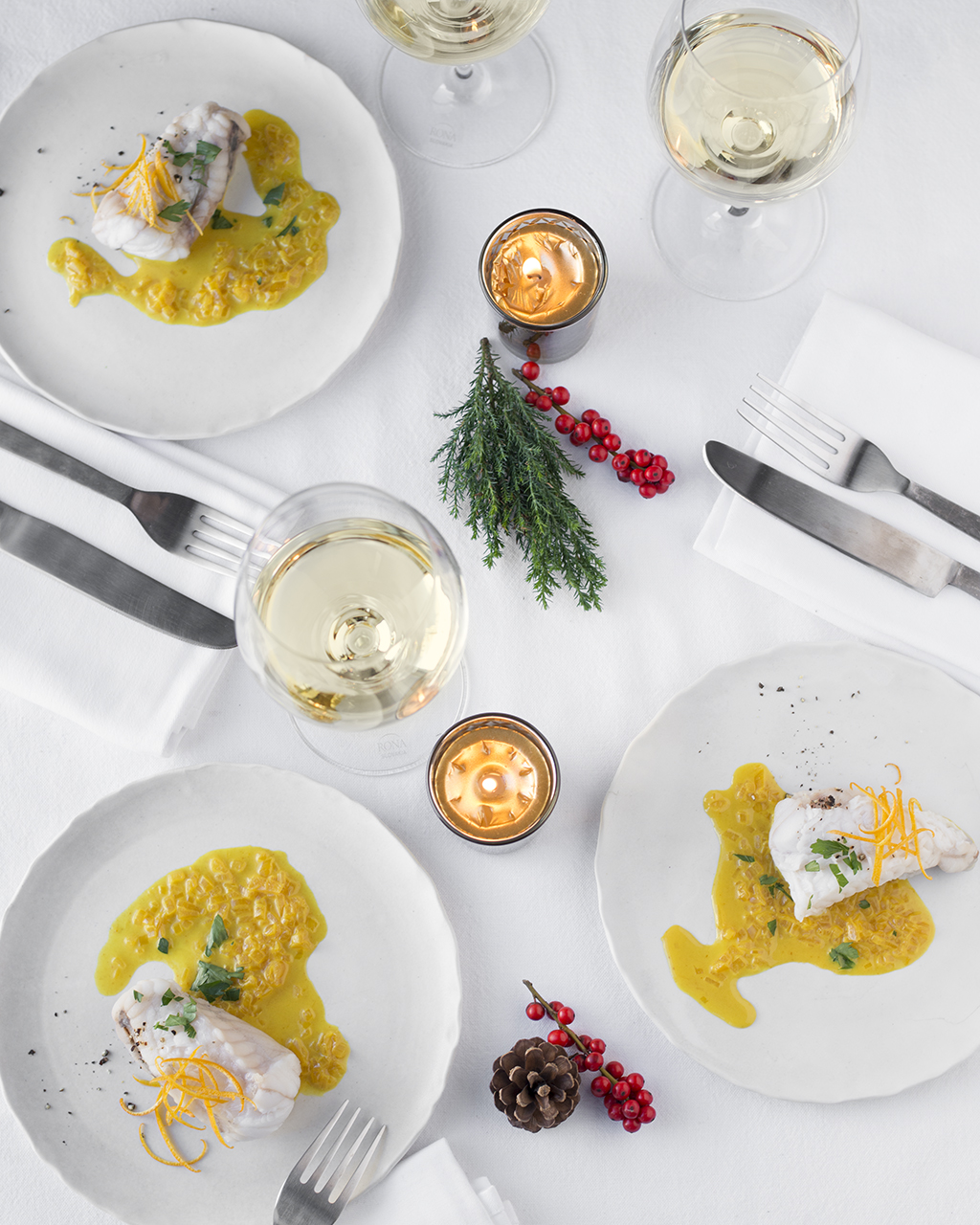 Sweet white wines
Bordeaux's sweet white wines also come from two big families.
1. Mellow and fruity white wines (notably AOC Bordeaux and Graves Supérieures).
These grapes are allowed to become a little over-ripened before being harvested, giving a light juice with a nice fruity taste, although they are picked earlier than the grapes of the sweet and intense wine family (below). This over-ripening produces light and refreshing wines with a slight sweetness and a fullness of flavour.
Sweet and fruity white wines are best enjoyed between one and five years old. You can serve them as an aperitif, with exotic starters or at the end of the meal with ice cream and fresh fruit desserts. To enjoy these wines at their best, serve them chilled between 8°c and 10°c.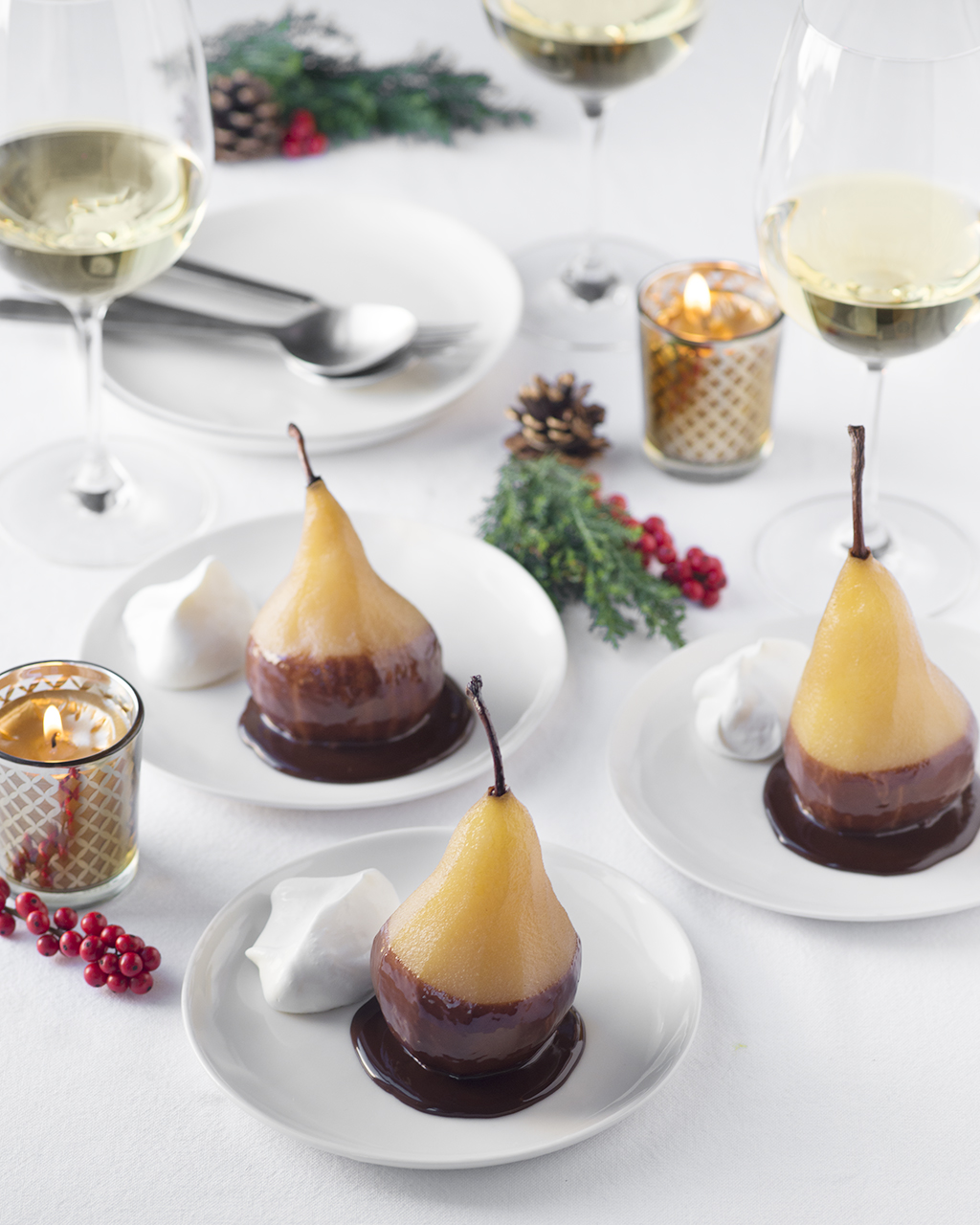 2. Unctuous and intense white wines (notably Sauternes, Sainte-Croix-du-Mont, Loupiac)
Sweet and intense white wine grapes need to be lovingly picked late into the harvest, one grape at a time, to select the best sun-baked fruits. These sweet wines are delicious at any age. To your nose, they release a series of citrus notes, dried and candied fruits, and the sweetness of honey and spiced scents. On the tongue, they are powerful and fruity when young. But with age, they acquire their character and reveal their great complexity.
The wide variety of Bordeaux sweet wines can be paired with light meats and desserts, but you can be creative: play on the contrasts of your dishes – acidic, spicy, salty, sweet, sour. Try, for example, to pair sweet wine with sushi or fine seafood, ceviche, spicy or exotic dishes, blue cheeses, or gourmet desserts. Serve these wines cold between 8°c and 10°c.
Did you know?
Never hesitate to open a bottle of sweet white Bordeaux, even if you don't want to finish it. It will easily keep for two or three weeks in the fridge.
There is a white wine to suit every taste and every occasion. So make it a white Christmas with Bordeaux wines!