2022 Highlights
2022 has been in a busy year, here's a reminder of our best bits:
Bordeaux Hot 50 Selection 2022- we kicked off the year with the Hot 50 Selection, led by new Chair Peter McCombie MW. With more entries than ever before, it remains a fantastic platform for retailers, agents and distributors to showcase the wines that they are most excited about to our panel of expert judges. From PR and social media, to training and consumer events, Hot 50 wines, which include dry whites, modern reds, rosés, crémants and sweet wines, were used across all of our marketing activities this year.
Bordeaux Day returned to London and Manchester in the summer, offering an opportunity to discover the incredible diversity our region provides, taste unexpected cuvées, explore wines seeking UK representation and speak to winemakers face-to-face. It's also where we unveiled the Hot 50 Selection 2022.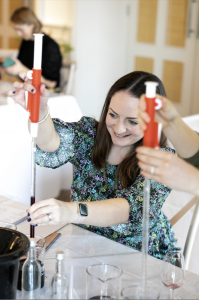 Bordeaux Blend brought the vineyards of Bordeaux to the heart of London, giving both members of the trade and consumers the chance to learn more out about Bordeaux's varietals and the art of blending. Led by École du Vin tutors Laura Clay and Abbie Bennington and winemaker Mathieu Huguet, attendees were challenged to make their very own cuvée. Hear more about wine writer David Kermode's blending experience on his podcast.

Trade trips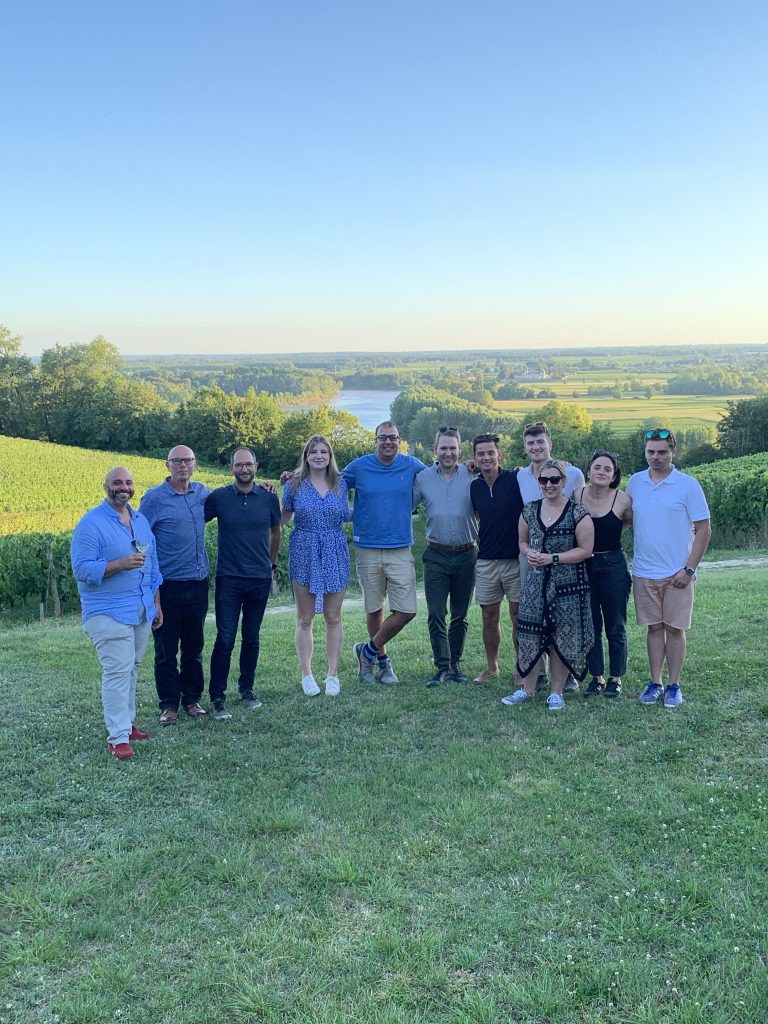 After a two year hiatus, we were delighted to welcome four trade groups to the region and show them what today's Bordeaux is all about. «One of the most insightful, useful and organised trips that I have been on » was just one of the many positive comments that we received.
Bordeaux Wine Bar
Almost 40k consumers have had the opportunity to (re)discover Bordeaux as we took our wine bar to the Rock Oyster Festival in Cornwall, Abergavenny Food Festival in Wales, and finishing at the Waitrose Drinks Festival at Tobacco Dock, London.
Bordeaux Wine Month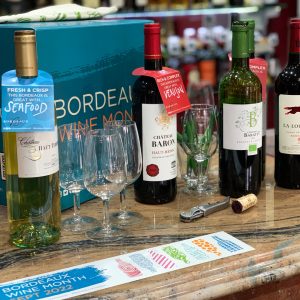 In its fifth year, Bordeaux Wine Month in September was our biggest and best yet, with 91 wine merchants taking part, many of whom have reported a significant uplift in their sales of Bordeaux wine.
Trade events and masterclasses – we've travelled the length and breadth of the UK to bring you unique tasting experiences that showcase the versatility of our reds, whites, rosés, crémants and sweet wines.
Retailer promotions – we've linked up with some of the UK's favourite retailers and independent wine merchants to run a series of in-store promotions, online offers, social media campaigns and live consumer events, all highlighting the breadth and value that our wines offer and encouraging discovery.
To find out about or get involved in any of our activities in 2023, please contact teambordeaux@cubecom.co.uk We'd love to hear from you!