4 spots where we like to sip Bordeaux wines in the UK
While the sun is out, it's not too late to make the most out of the Indian summer and head to your favourite picnic spot with Bordeaux wine at the ready. We have put together 5 lovely picnic spots for you and 5 delicious and affordable Bordeaux wines from our Hot 50 selection to try.
Hampstead Heath
The Heath is huge and has plenty of picnic spots to suit anyone. For the best views head to the summit of Parliament Hill, where you can enjoy your spread with a backdrop of London skyline. The hill can get busy, especially on sunny days, so for a quieter spot, try one of London's best-kept secrets, The Hill Garden and Pergola, a Georgian arbour and terrace with expansive views across Hampstead Heath. 
The views of London skyline are best enjoyed with a glass of sparkling Maison de la Rougerie Crémant Blanc Brut – fresh, clean, dry and easy-drinking, it's ideal as an aperitif and excellent value for £8.75, available from Iceland.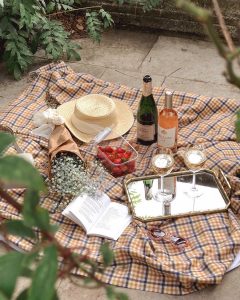 Bristol Harbour
Once a busy dock where sailors and merchants would trade goods and set sail for voyages of discovery, Bristol's Harbourside is now an excellent spot for a relaxed picnic. You can never go wrong with a selection of cheeses, some bread and fruit to accompany your bottle of Bordeaux wine. Speaking of which, don't forget to bring things like cups or glasses and bottle openers for your wines (and cutlery and plates if you want them, too).
A glass of chilled De Luze Rosé will go down a treat with any sort of picnic nibbles. A lovely blend of Cabernet Sauvignon, Cabernet Franc and Merlot, with pink grapefruit and rose petal, this light rosé is dry and refreshing – all you need to soak the last rays of sunshine by the harbour.
Margate Seaside
If the Turner Contemporary – an acclaimed international art gallery, or Dreamland – an iconic amusement park delivering vintage rides including the UK's oldest wooden roller coaster, is not quite your thing, a day at Margate beach is an activity everyone will enjoy.
The best wine? Château Fayau Sauvignon blanc – floral, scented, white peach and citrus – a perfect, dry, refreshing wine for a day at the beach and an excellent match for fish and chips too! 
A picnic at home
While we are currently enjoying the Indian summer, we all know that our lovely British weather can turn any moment, and as we are moving into autumn, we always need to be ready with a plan B – a stay-at-home picnic.
A hearty picnic at home is best paired with Château Lestrille Capmartin dry white wine. One of Bordeaux's secret weapons, the sauvignon gris grape, makes up over 50% of this blend, giving the extra intensity of flavour and lovely, grapefruit-scented fruit. Available from Strictly Wine.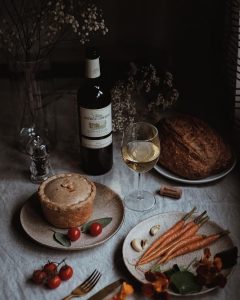 Those with a sweet tooth, don't miss Château La Rame, Sainte-Croix-du-Mont, with elegant honeysuckle nose and bright, citrus zestiness to balance the gentle sweetness. Lovely with apricot tart or berry Pavlova. Available from Majestic.