5 reasons why you should visit Bordeaux this year
Over the last two years, not much travel was possible, but now with the world being open again, wanderlust is also moving back into our focus and we dream of going to the wine bars of Bordeaux, the vineyards of the Médoc and the beaches of Cap Ferret.
We might be a bit biased, but the Bordeaux region really is the ideal holiday destination for many reasons, and in this post, we want to prove it to you. Get ready to pack your suitcases!
Enjoy the vineyards and châteaux to the fullest
Anyone who has ever visited a winery knows that there is something very calming, almost meditative about a field full of vines. Wine and vineyards stand for joie de vivre, for enjoyment and the beautiful things in life – so it is not unusual to want to devote a few days to take it all in to the fullest. We love to have a picnic in the vines or take a bike tour from winery to winery. It is also fun to visit different châteaux and do wine tastings there. In any case, it is worth doing a little research beforehand to see which wineries are open to spontaneously receiving visitors and which ones should be booked in advance. Those who prefer organised tours will find some ideas here, here and here.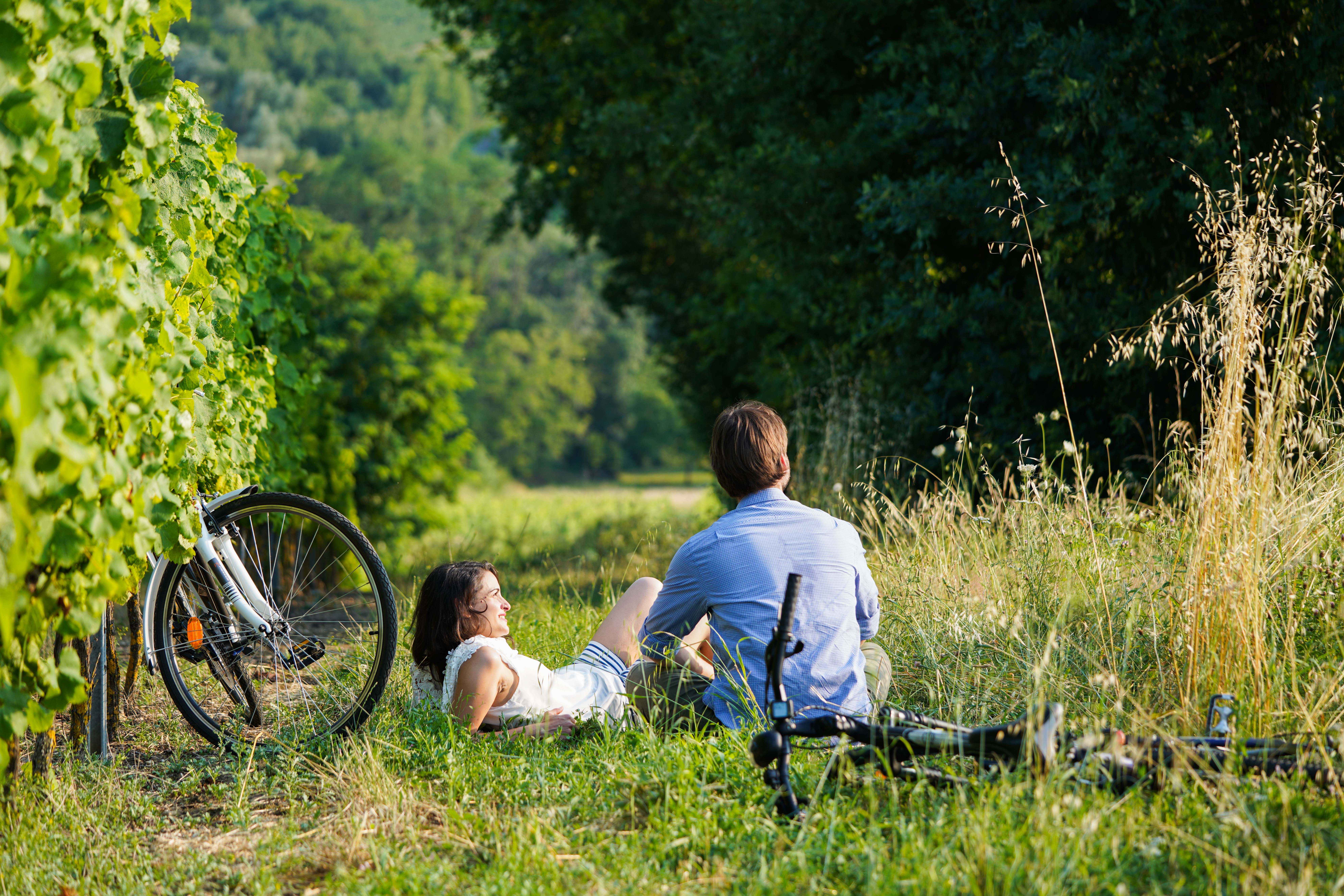 Culture and cuisine in Bordeaux
The focal point of Bordeaux is the picturesque old town in the heart of the city, which has been a UNESCO World Heritage Site since 2007. From here you can get everywhere quickly and easily, whether by bus, tram or bicycle, which you can rent on every corner for a small fee. Bordeaux's city centre is particularly picturesque because of its location on the water – the Garonne flows right through it. Whether you sit down on the promenade with a glass of wine, try one of the many delicious restaurants or do a boat tour along the beautiful river, it doesn't really matter, because you can't escape the special charm of this city anywhere. Curious? Here are some ideas of what to see in Bordeaux.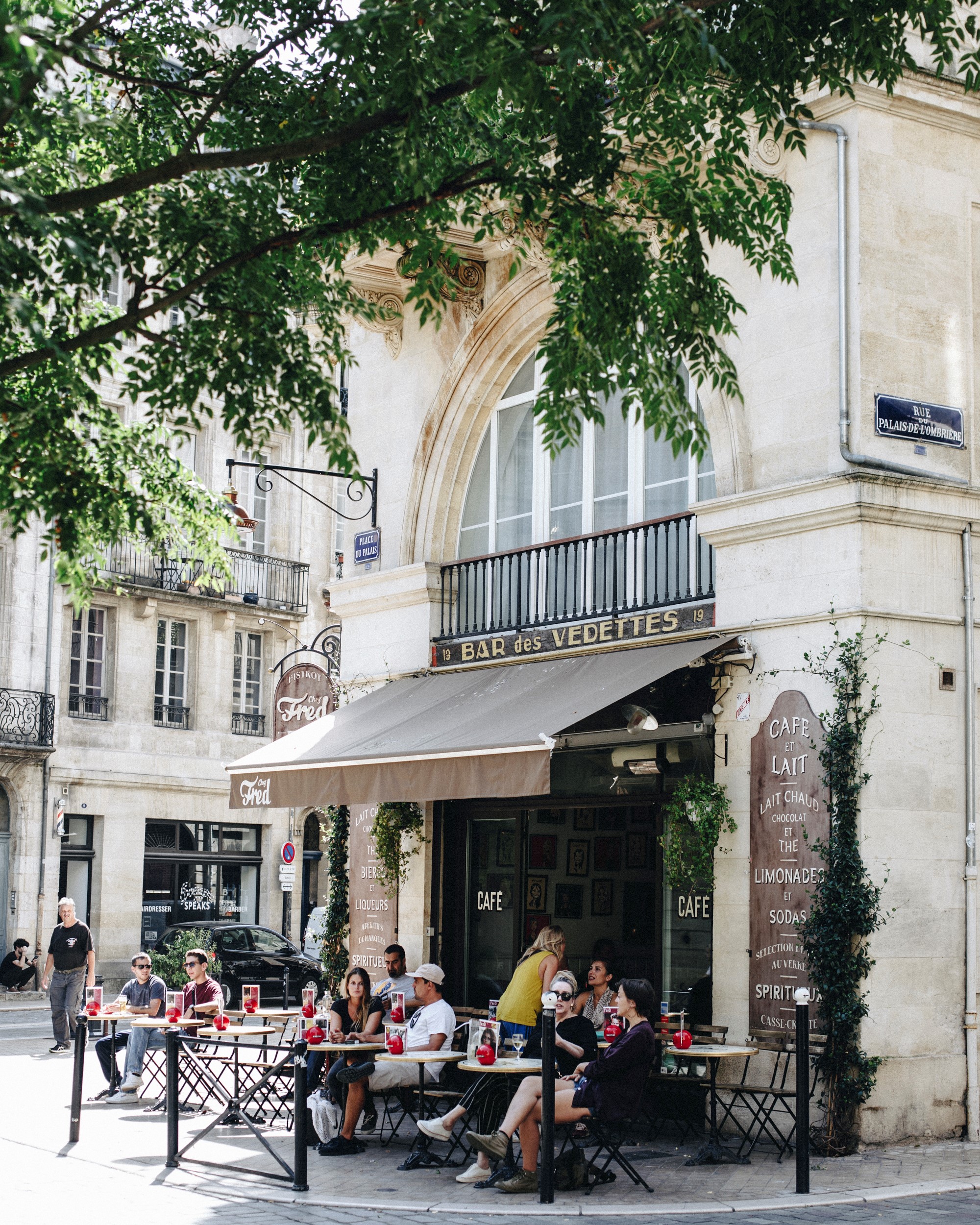 Seafood and white sand beaches in Cap Ferret
When you think of Bordeaux, you don't necessarily think of a dreamy fishing village on the Atlantic coast with beautiful beaches – or do you? Cap Ferret has long since ceased to be an insider tip for the French, but in the UK we don't necessarily know about this beautiful peninsula in the west of the region. Absolute must do when you're here: slurping up fresh oysters and eating seafood! Either in one of the many charming seaside restaurants or on a boat. French "Savoir Vivre" is lived here from morning to night – you just have to get involved.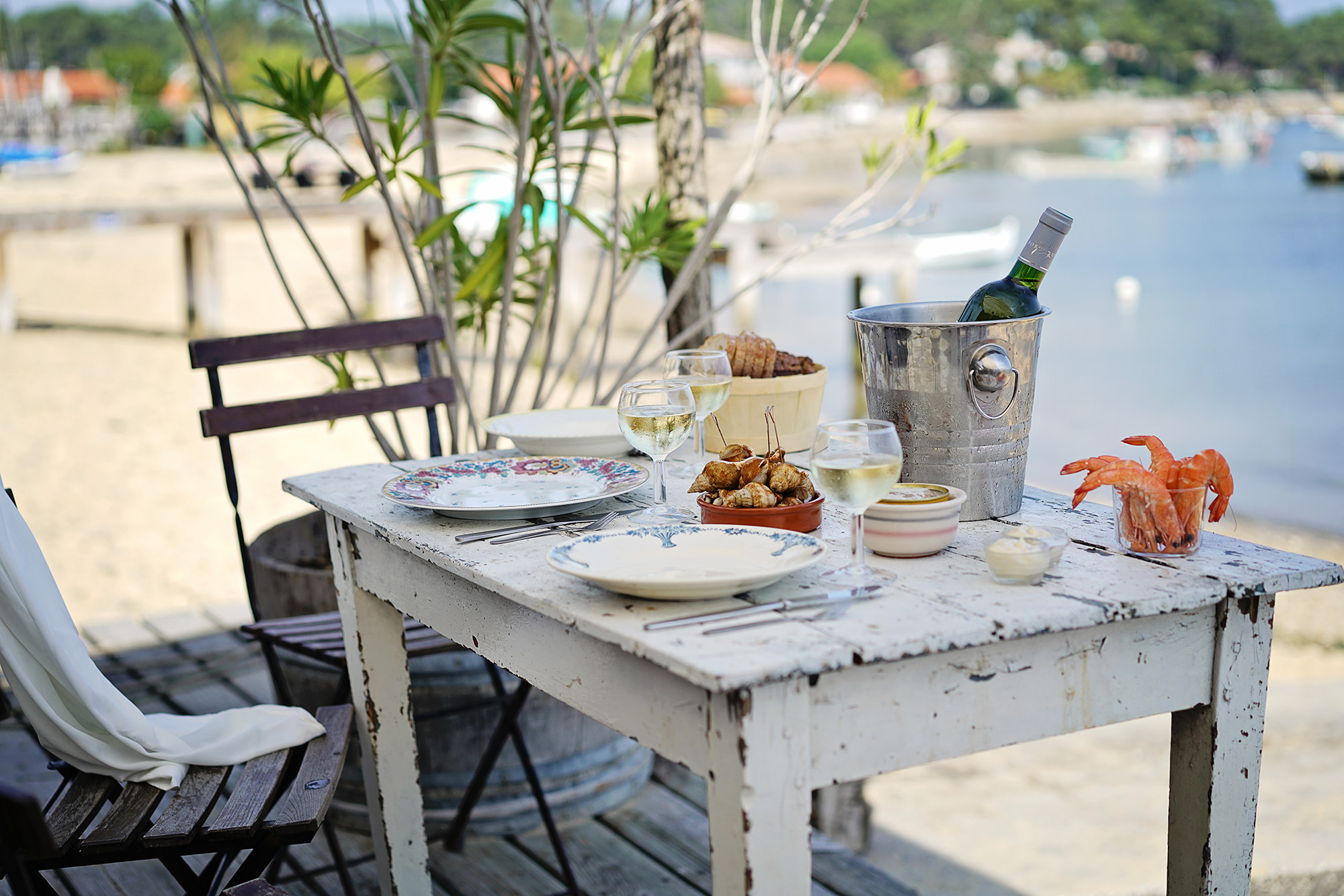 The "Bordeaux fête le Vin" wine festival
Every two years, the Garonne promenade in the heart of Bordeaux becomes the scene of the largest wine festival in Europe. For 4 days, from the 23rd to the 26th of June hundreds of winegrowers from the region will present their wines and visitors can immerse themselves in the colourful world of Bordeaux wines. Not only can you taste excellent Bordeaux wines, but you will also find lots of local delicacies to indulge in. Join a masterclass to learn something new about the wines or get involved in other fun activities that are part of the festival. Sounds good? Find out more here.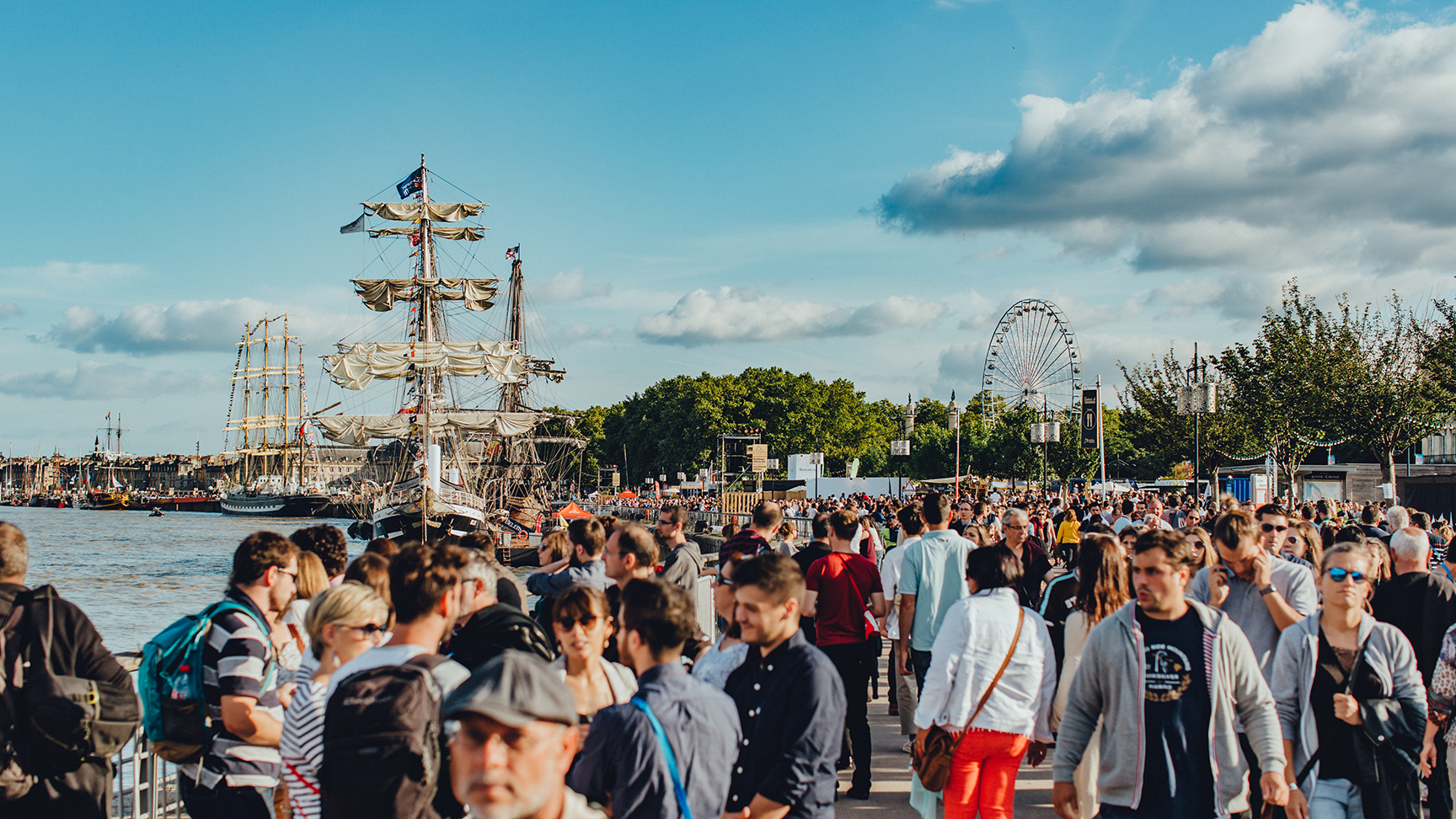 Original experiences
Wine tasting on a treetop, an overnight stay in a castle or creating your own wine – are just some of the unusual experiences you can have in Bordeaux! If you love extraordinary experiences, then you are in the right place. The diversity of our wines reflects the diversity of the entire region – here there is something of everything and the right thing for everyone. Nobody has to choose between action and relaxation, or city and nature, the offer is rich and a week here will fly by in a blink of an eye. Here you will find four interesting experiences that you won't find anywhere else and here you can get even more inspiration for what a long weekend in Bordeaux could look like.