Celebrate weddings in style with tasty wines from Bordeaux
Wedding season is back and this year it is expected to be bigger than ever. Whether it's a traditional nuptial, a destination wedding or a celebration party for a lockdown marriage, choosing the right drinks for the big day is essential. With everything from dry whites and crisp rosés to sparkling wines and modern, fruit-forward reds, Bordeaux delivers unparalleled wedding wine inspiration.
Delight guests with a delicious sweet wine cocktail before moving on to something a little unexpected – perhaps a dry white from Entre-deux-Mers or an unoaked red wine from Saint-Emilion? Celene Opale Crémant de Bordeaux is an original choice for toasting the new union and a fresh and fruity rosé is perfect for dancing the night away.
Here are five magnificent suggestions for raising a glass to the newly-weds:
Cocktails at the reception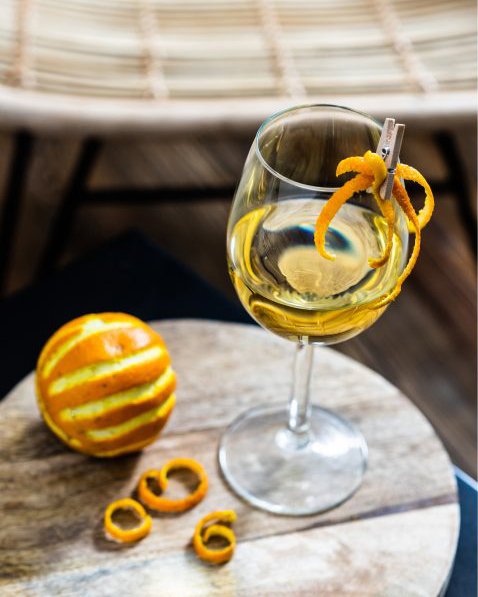 Whilst Sauternes are generally known as dessert wines, why not turn tradition on its head and begin celebrations with a delicious cocktail. Poured over ice with a twist of orange peel, it is the perfect way to welcome guests.
Château Liot, Sauternes 2019, is an HVE-certified vineyard and this wine, created by husband and wife team Jerry and Elena David, offers butterscotch and zesty tangerine notes. The Sauternes will ensure to kick off celebrations in style, whilst providing a perfect match for canapés.
With dinner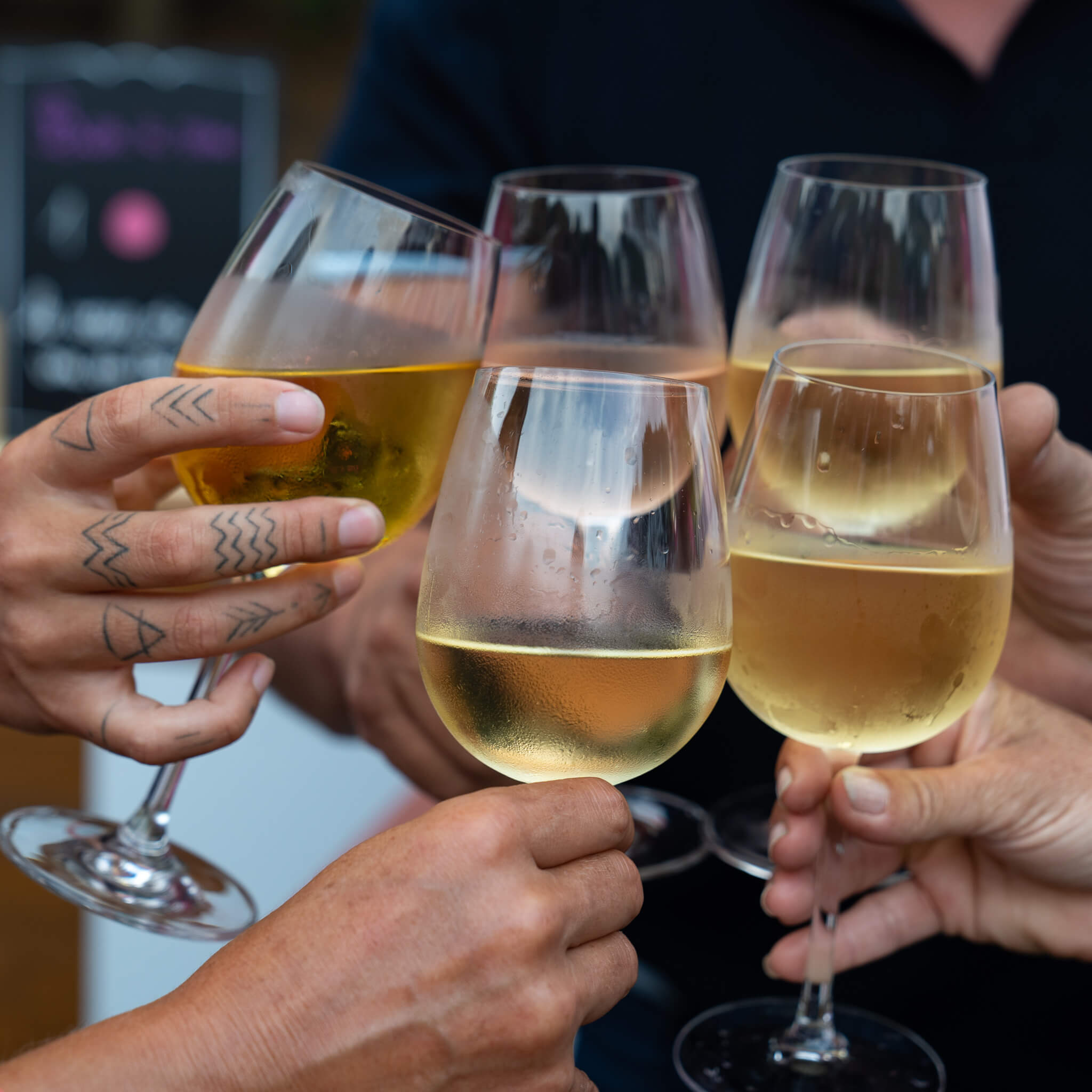 Producta Vignobles, a cooperative winemaking movement, has specialised in producing wine in Bordeaux since 1949. La Peyrière, Entre-deux-Mers 2019, is one of its wines and it comes from the Entre-Deux-Mers appellation. Meaning 'stony place' and the sub-soils reflect this, being made up of sands, clays, gravel and fossil-rich limestone. This combination gives the white wines of the Entre-Deux-Mars fruity notes, acidity and a pleasant sense of freshness.
La Peyrière is exotically perfumed, with notes of lemon posset, gooseberry, pineapple, honeysuckle and oak. The palate, offering poached peach flavours, is rich and firmly structured. This elegant white is ideal for the wedding banquet and pairs well with fish courses and soft cheeses.
For the head table
Plaisir de Siaurac, Lalande de Pomerol 2019. Located on the plateau of Néac, next to Pomerol, Château Siaurac is the largest estate of the appellation. Records show that winegrowing origins of Siaurac go back to the 18th century.
Packed full of ripe dark and red fruits with just a hint of spice on the nose, the Plaisir de Siaurac is beautifully lush and smooth on the palate. It is a rich and powerful vegan red wine that has been made to share with friends and family, and matches perfectly with casual fine dining.
For the toasts
Celene Opale, Crémant de Bordeaux. Located in the Entre-Deux-Mers region of Bordeaux, between the Dordogne and Garonne rivers, Celene Bordeaux is owned by the Lannoye family and is managed by Céline Lannoye, the daughter.
A crisp, refreshing sparkling wine, Celene Opale Brut has notes of white flowers and exotic fruits. This is a perfect and good value option for toasting to the occasion, and is also suitable for vegetarian guests.
For the dance floor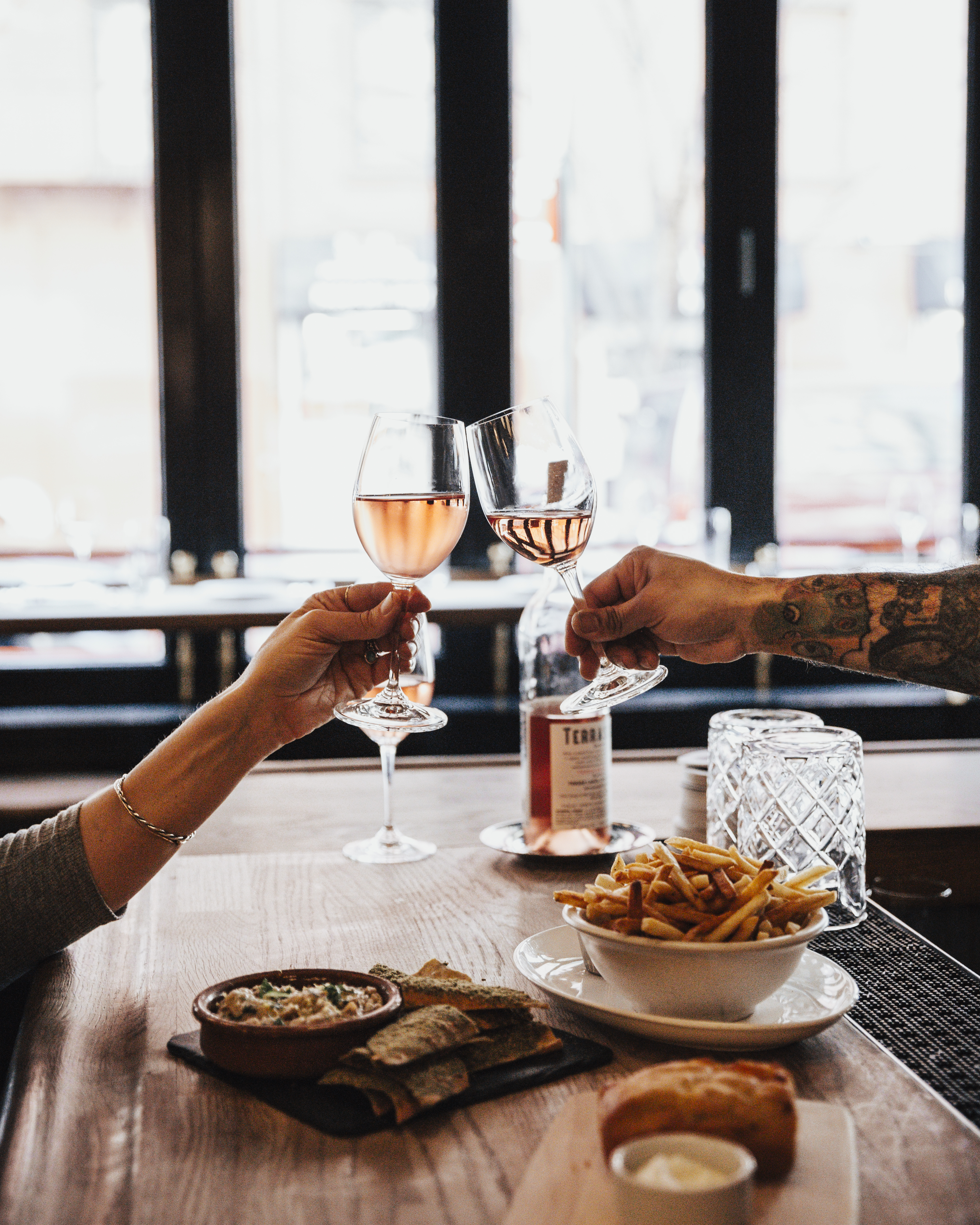 Clarendelle, Bordeaux Rosé 2021 – a more affordable wine from the prestigious Château Haut-Brion estate, this Clarendelle rosé is light and fresh, with notes of tangy redcurrant and strawberry, alongside bright citrus.
If bubbles, or white wine isn't your thing, this wine is perfect to keep you dancing all night!