10 affordable Bordeaux wines for your Christmas table
The wealth of diversity available from Bordeaux makes it a perfect region to explore this Christmas. From sparkling crémants and sumptuous sweet wines to start the celebrations, to dry whites to enjoy alongside a succulent turkey, fruit-forward reds to serve with a vegetarian feast and crisp crémant rosés for Boxing Day, Bordeaux offers something for everyone to enjoy over the festive period.
A fabulous alternative sparkling wine
Comtesse de Saint Pey
This Crémant de Bordeaux has a touch of sweetness, balanced with fresh citrus fruit and baked apple notes. It is a blend of the white grape variety Sémillon and the red grape variety Cabernet Franc. Crémant de Bordeaux is produced using the traditional method which means the signature 'fizz' is created during a second fermentation in the bottle. This sparkling wine is best served chilled. It will be a popular glass to serve as its easy-drinking nature and an elegant dry finish will suit many palates.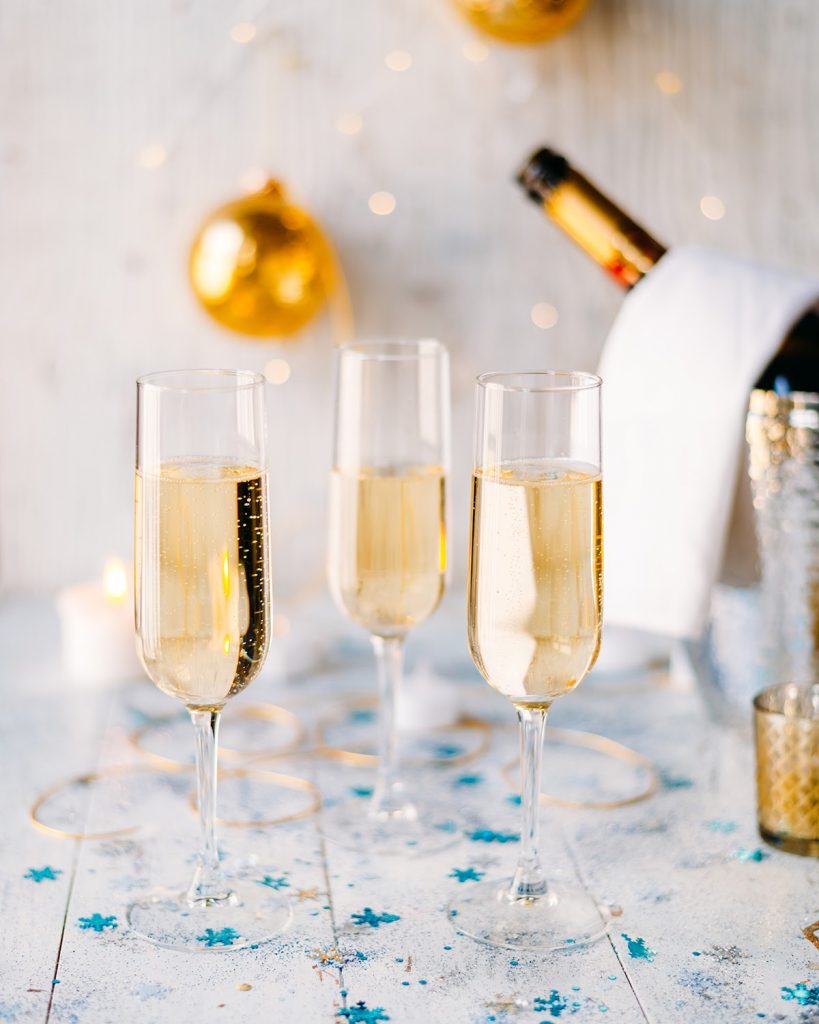 An expressive sparkling rosé that will get everyone talking
M&S Crémant de Bordeaux Rosé Brut
A great value vegan Rosé Crémant de Bordeaux is produced from a blend of Sémillon and Colombard grapes. Flavoursome and moreish, it has strawberry flavours with hints of refreshing salinity and dried plum. Ideal with a wide selection of Christmas canapés, it's the perfect way to start the celebrations.
Drink pink on Christmas day
Clarendelle Bordeaux Rosé
While rosé might not be the first thing most people think of on a chilly Christmas day, if you are serving smoked salmon or canapés, it may be the perfect pairing. This light and lifted rosé is full of strawberry and grapefruit aromas. It is produced from a blend of Cabernet Sauvignon, Cabernet Franc and Merlot grapes using biodynamic methods. Serving a rosé can provide a lighter alternative on one of the most indulgent days of the year and be an excellent follow on from fizz.
For those who enjoy Sauvignon Blanc
Château Bauduc Sauvignon Blanc 2020
This crisp and fresh dry white Bordeaux Blanc is made from 100% Sauvignon Blanc grapes. Vibrant and intense, with mouth-watering lime-scented fruit and a long, creamy finish. This is the perfect pairing for goat's cheese or salmon starters.

A rich textured white wine
Château Beaumont Blanc 'Les Pierrières' Blaye 2019
The texture of this wine is what really makes it stand out. It has a bold, mouth-filling structure with complex aromas of ripe peach and toast, with notes of wild herbs. Produced in the Blaye Côtes de Bordeaux appellation from Sémillon and Sauvignon Blanc grape varieties. This will be an excellent white wine to pair with the roast turkey as the fuller body will stand up to the variety of intense flavours in the meal.
A stylish and typical Bordeaux red
Château Fleur Haut Gaussens 2016, Bordeaux Supérieur
A delightful Bordeaux Supérieur made from a blend of Merlot, Cabernet Sauvignon, Cabernet Franc and Malbec. This is a style of wine you expect when you hear the word Bordeaux and it doesn't disappoint. This balanced and harmonious wine has expressive, sweet spice and cassis nose. An excellent red wine option to serve with roast turkey and all the trimmings.

A rich and complex red Bordeaux
Château Panchille 2018, Graves de Vayres
This Bordeaux blend of Merlot, Cabernet Sauvignon and Malbec is a fully mature, savoury style that is perfect for immediate drinking. It is produced in the Graves region of Bordeaux which has had an interesting history. The first vines are thought to have been planted here over 2000 years ago, making it the oldest region of Bordeaux. This is a restrained style with tension and attractive notes of dried herbs and blackcurrant fruit. Noticeably fresh with firm tannins, this wine is an ideal food match.
A vegan wine that everyone will love
Tesco Claret 2020
This red Merlot wine displays a youthful, fruit-driven nose with floral hints. It has a fresh, rounded texture with crunchy red fruit. The medium body and soft, ripe tannins make it an extremely easy wine to drink. And it's excellent value too!
A Complex and Serious Saint-Émilion
Roc de Lussac 2019, Lussac Saint-Émilion
A stand out red wine that everyone will be wanting more of. Modern, fruit-driven style with notes of spice and good depth of flavour with fine, ripe tannins. Great value for money. Saint-Émilion is one of the most well-known appellations in Bordeaux. Overlooking the Dordogne river on the famous Roc de Lussac, the Lussac Saint-Emilion vineyards are well-known for producing wines of great colour and structure. This vintage is a blend of Merlot, Cabernet Franc and Cabernet Sauvignon and has been carefully selected by the winemaker for its concentration of black fruit flavours and supple tannins – it will pair perfectly with your Christmas roast.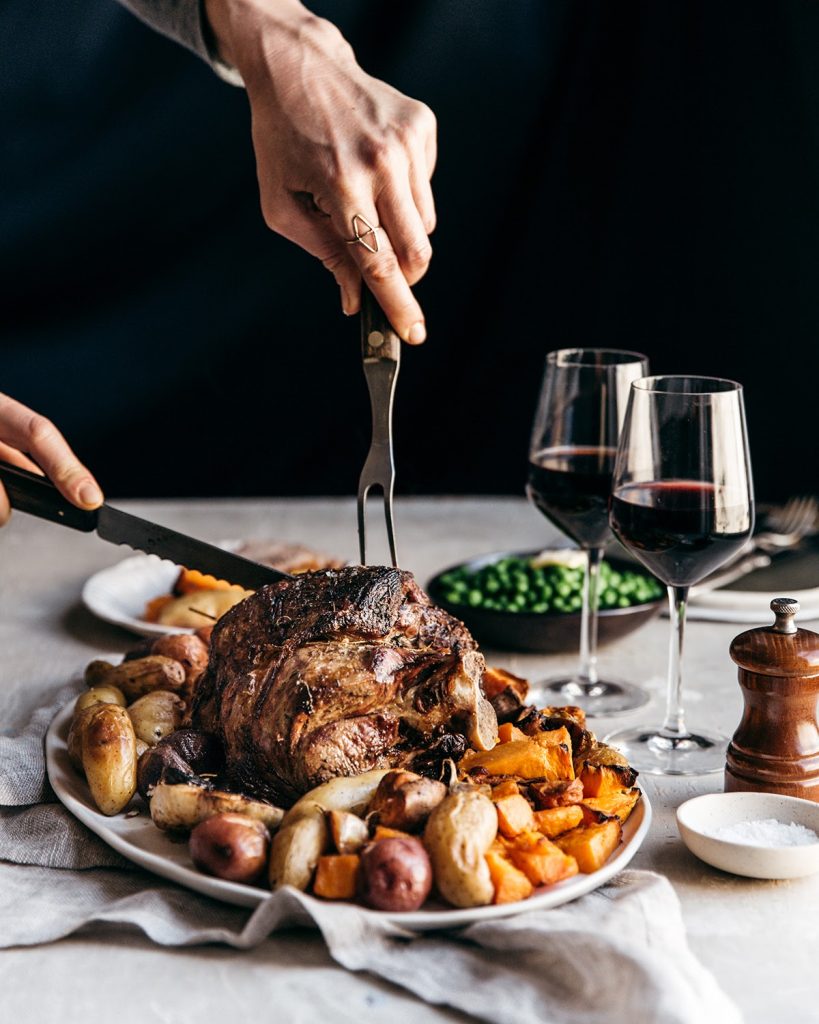 A sweet treat to "finish"
Château Gravas 2016, Sauternes
Sweet wine can also be enjoyed as a brilliant aperitif wine however, with so much choice on Christmas day, it's the perfect end to a glorious meal. Produced in the famed Sauternes area from Sémillon grapes this luscious wine is packed full of waxy, candied, citrus-scented fruit with notes of apricot, peach and candied ginger. There is also a delightful floral finish that lifts the wine. Surprise your guests and pair it with some strong, salty cheeses such as Stilton or Roquefort and Christmas will be complete.