Meet the women making Bordeaux Wine
30-year-old, Anaïs Mallet oversees the organisation of the work in the vineyards at Château Lafon-Rochet, an estate based in the Médoc. It's a multi-tasking job that she obtained following an internship at the estate, and after graduating from a degree in agricultural engineering. She works alongside the estate's owner Basile Tesseron, who has been at the head of the property since January 2007. He strives to continually improve the quality of the château's wine, which was ranked 4th Grand Cru in 1855. It's a family-orientated atmosphere, where everyone chips in! Basile even promotes stretching in the vineyards, initiated by his father, Michel Tesseron, who was concerned with wellbeing; a sports coach conducts stretching sessions with staff before starting the day.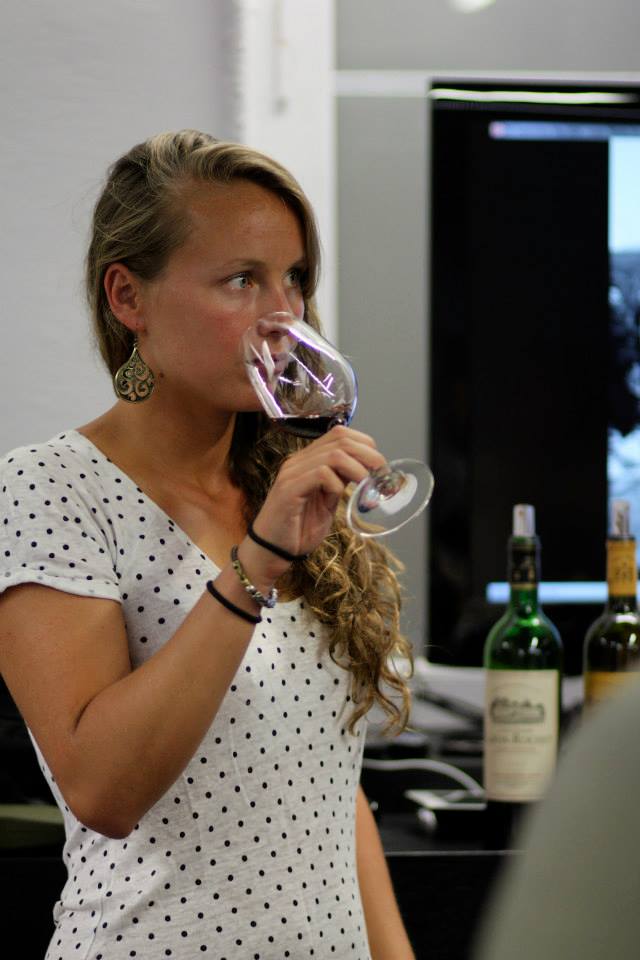 For Anaïs, she loves all the aspects of winemaking, but in particular the arrival of spring as it enables her team to start predicting the wine's future potential and planning when will be the best time to harvest. Her five keywords to describe the specificity of the wine she makes are: Accuracy, Family, Finesse, Innovation and Elegance. Her favourite vintage is 1995 as it's an important year in her family – it was the year her younger brother was born and she believes that the wine has not only gotten better with age, but also reveals a youth, not often found in older wines. When it comes to tastings, she likes ​​professional tastings in small groups: "The collective construction is always exciting", she says. And she likes to taste wine around a meal where she'll chat with the owner and other guests: "we gossip, we change the world, the wine opens up, and so do the guests!" Anaïs is devoted to innovation in the vineyard and has increased soil analysis over the years on the 45 hectare estate to fully understand the growing potential of the vines and to ultimately reveal what a Médoc jewel Château Lafon-Rochet truly is.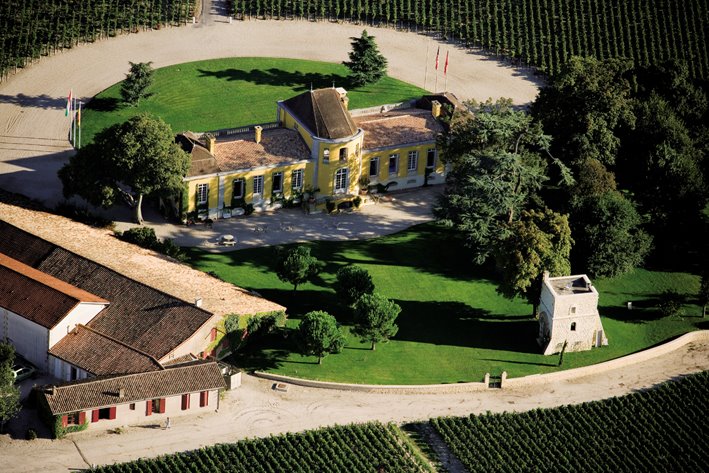 Aerial view of Château Lafon-RochetNathalie Perrodo-Samani: Owner and Winemaker at Château Marquis d'Alesme (Margaux)After Nathalie Perrodo-Samani's billionaire father tragically died in an accident, she took over the running of Margaux-based 3rd growth Château, Marquis d'Alesme. Aged just 24 she sought advice from Corinne Mentzelopoulos – who had also lost her father in her 20s. Corinne advised her to surround herself with good people. With nine years under her belt at the helm, and having built a predominantly female team, run by managing director Marjolaine Maurice de Coninck, Nathalie has steadily improved the wine and the estate. She has brought the château into the 21st century by opening its doors to the public – still a relatively new concept in Bordeaux that the younger generation of winemakers is latching on to. Natalie opened the estate to tourism and families, with a particular focus on activities for children.
Photo credit: Marlene Awaad for BloombergCaroline Frey: winemaker at Château La Lagune (Haut-Médoc)38-year-old Caroline Frey has been making the wine at her father's estate, Château La Lagune since 2004. She joined the company after graduating with a degree in oenology from the University of Bordeaux and quickly took over the management and winemaking. An equestrian champion, she believes her experience of competing has given her what it takes to succeed in a male-dominated Bordeaux: "My experience in horse riding, where women compete against men, helped," and another good thing was that her father had no experience in wine production, so she was able to bring her wine knowledge to her family estate. She has already revamped the vineyard and cellar and vastly improved the wines.
Photo credit: Marlene Awaad for Bloomberg Marie and Sylvie Courselle: winemakers at Château Thieuley (Bordeaux, Bordeaux Supérieur, Entre-deux-Mers) Sisters Marie and Sylvie Courselle have had a taste for the terroir since childhood, growing up at Château Thieuley amongst the vines. And they had no doubt about their future. They had the same desires and same ambitions. Both trained as agricultural engineers and oenologists, and now run the estate 25km away from Bordeaux. Owned by their father Francis Courselle, the estate has grown from 4 – 80 hectares in 30 years. He inherited the estate from his father, André, who bought the château in 1950 in order to create a winery. It's located on the vast plateau of the Entre-deux-Mers, overlooking land that resembles Tuscany.Marie works on the more technical side and Sylvie on the trade, yet they have common benchmarks in the creation of their wines. They decide all harvest dates and the end of maceration together. These moments of sharing are the personality of their wines, which they describe as representing quality, family, accessibility, colour and friendlinessSylvie's favourite vintage is 2001 and for Marie it's 2010, because they came right after the famous vintages of 2000 and 2009. "They are somewhat underestimated, yet they are loaded with surprises!" they explain. And their favourite time to taste their wines is on a Friday night in small groups. Marie likes to get around a good meal and a nice table, and believes that wine creates a link.