Clerkenwell Boy's Trip to Bordeaux: A Visual Diary
Here's a visual diary of his trip that took him from the city of Bordeaux to the Right, then Left Banks, through the vineyards of Pomerol, Saint-Émilion, Margaux and Blaye Côtes de Bordeaux. The trip will hopefully inspire your next visit to our region!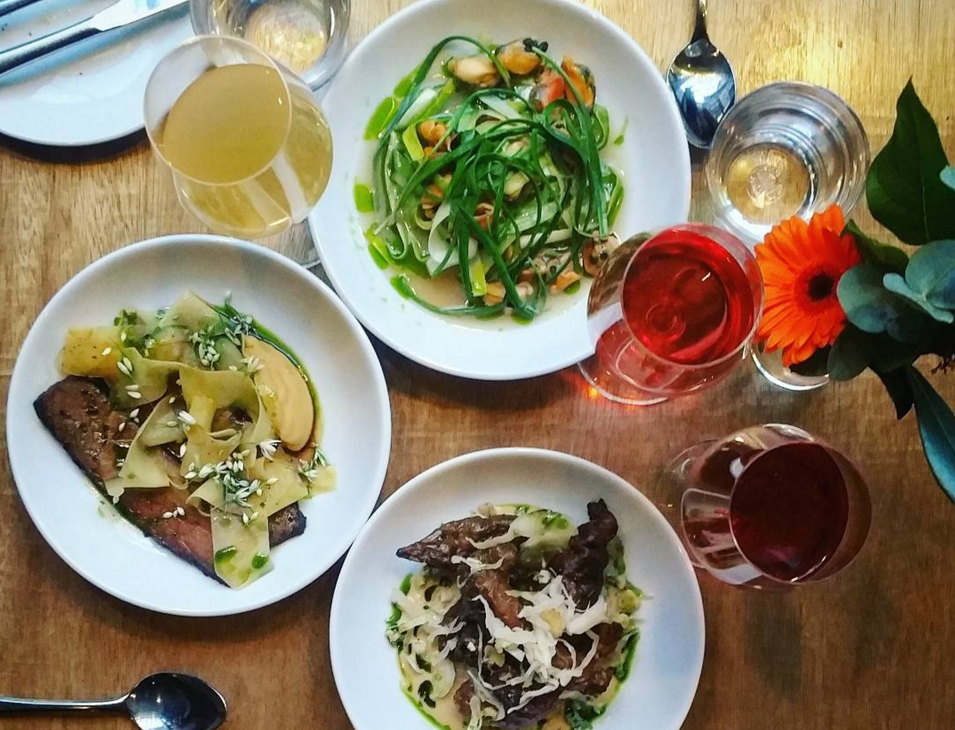 10:30am: Visit to Le Marché des Capucins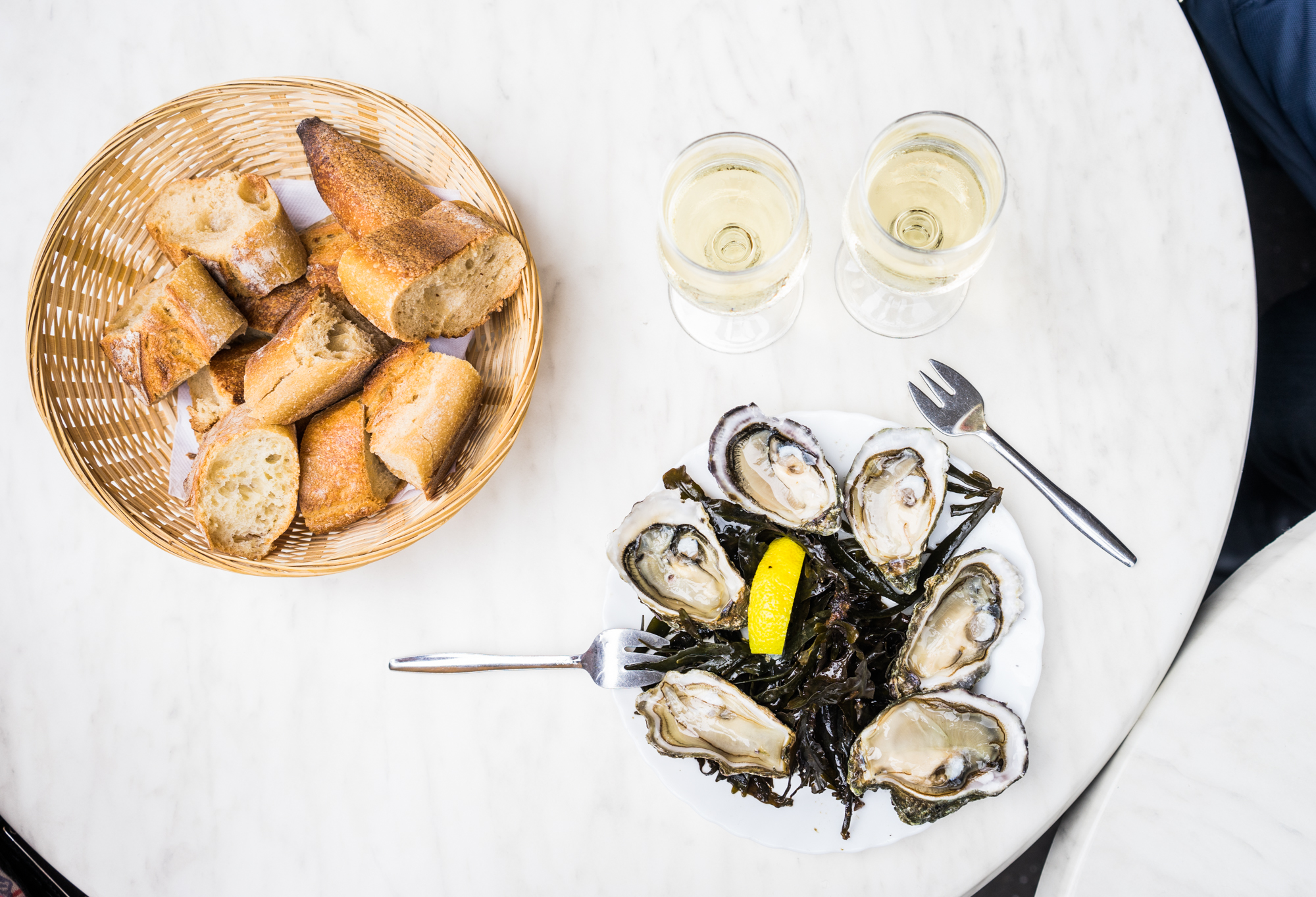 "Kicking off the long weekend in beautiful Bordeaux at Le Marché des Capucins"Le Marché des Capucins is Bordeaux's largest fresh food market selling fruit, vegetables, fish and meat that will inspire you to cook like Mimi Thorisson. 
12:30: Lunch at La Tupina
"Lunch at La Tupina with a bottle of round & structured red Bordeaux from the Côtes de Blaye appellation, 12 hour slow-cooked lamb and *THOSE* goose fat-fried potatoes."La Turpina is one of Bordeaux's most traditional restaurants that opened in the 60s. It has since become a landmark. Click here for more info.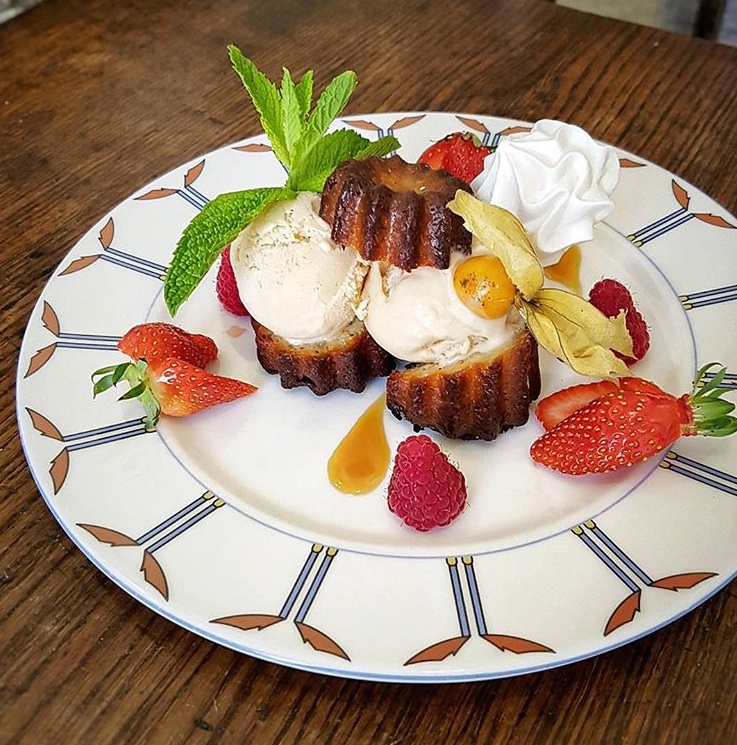 "Enjoying the most delicious dessert at La Tupina – freshly baked canelés stuffed with salted caramel ice-cream!"Canelés are Bordeaux's local sweet delicacy. They were originally made by local nuns from the leftover egg yolks, after the whites were used to clarify the wine.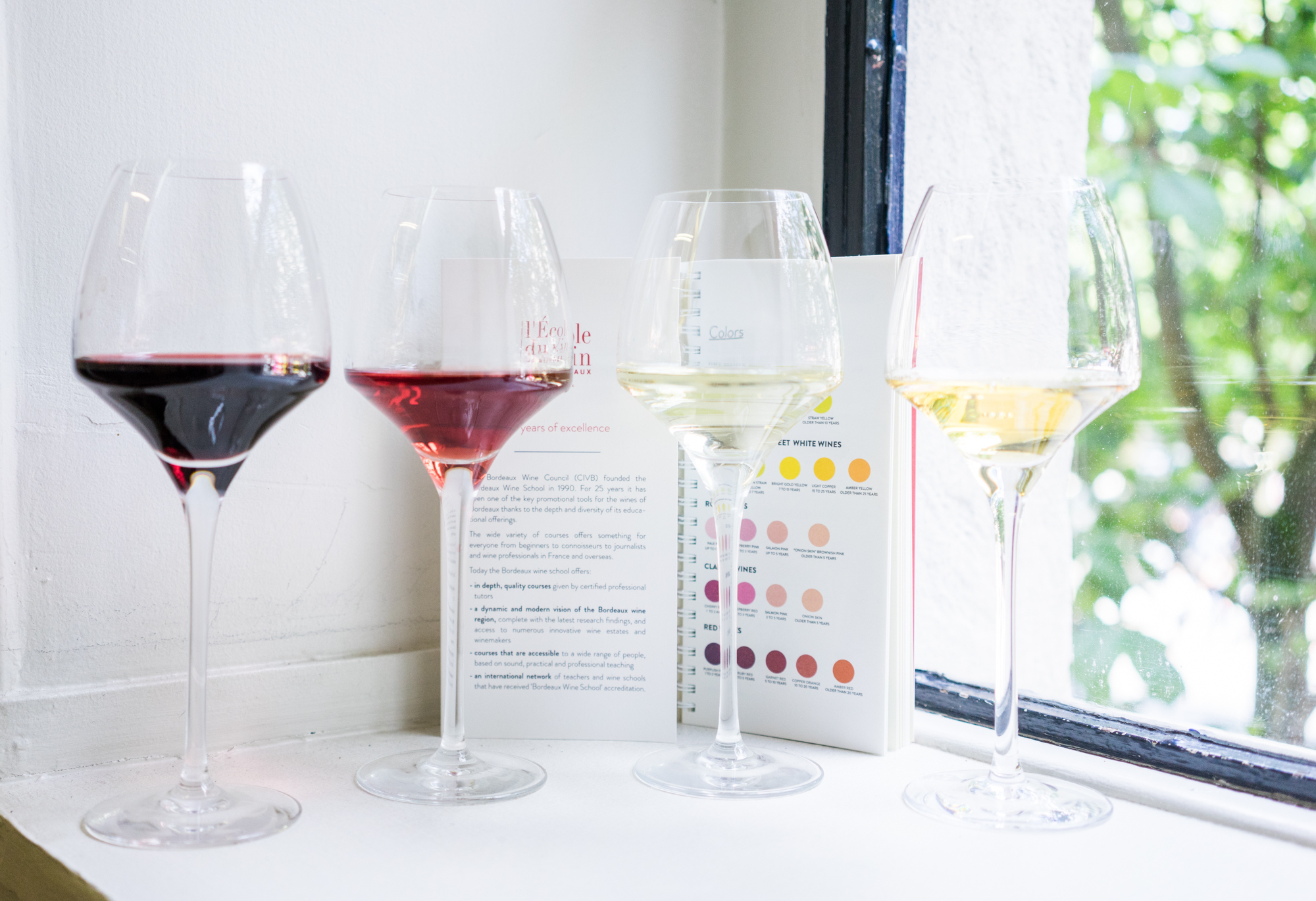 3pm: Workshop at L'École du Vin de Bordeaux (Bordeaux Wine School)"Brilliant session at the Bordeaux Wine School this afternoon – learning all about the different regions, grape varieties and some great tips around sight, smell and taste".Workshops are organised throughout summer whether you're a pro or an amateur. To book a class at the Bordeaux Wine School, click here.
5pm: Visit Bordeaux "Afternoon stroll in Bordeaux" at the Miroir d'eau at Place de Bourse.Miroir d'eau is the world's largest reflecting pool and was built in 2006 in front of one of Bordeaux's most famous sites.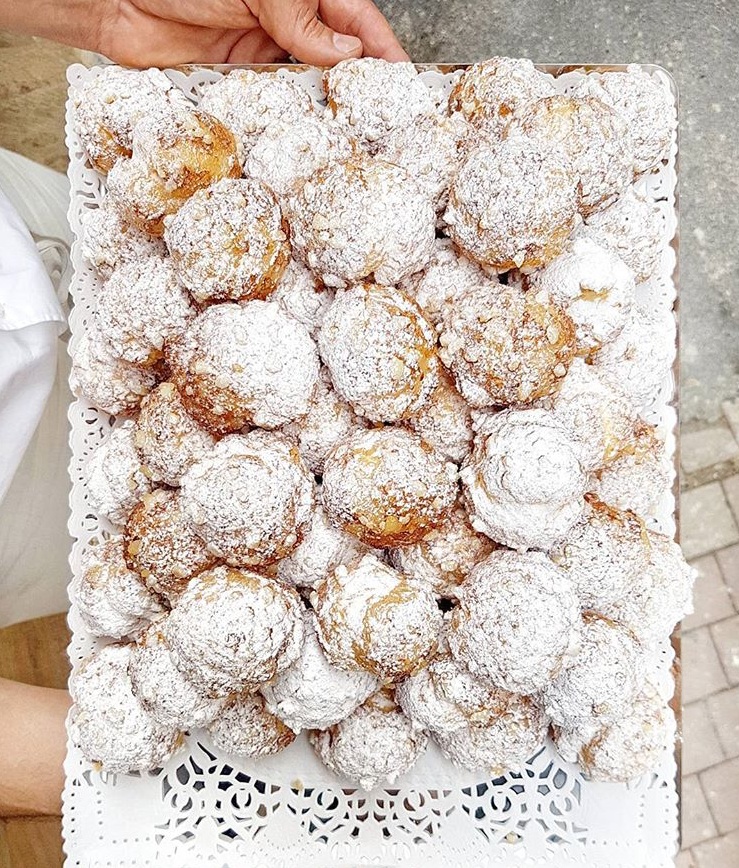 "Delicious chouquettes filled with lightly whipped cream from new shop Dunes Blanches (white dunes). They would be perfect with a glass of Crémant de Bordeaux, the local sparkling wine made from Sauvignon Blanc." Chouquettes (little chou filled with cream) are local to the Bay of Arcachon, which is famous for its white sand dunes (the biggest in Europe).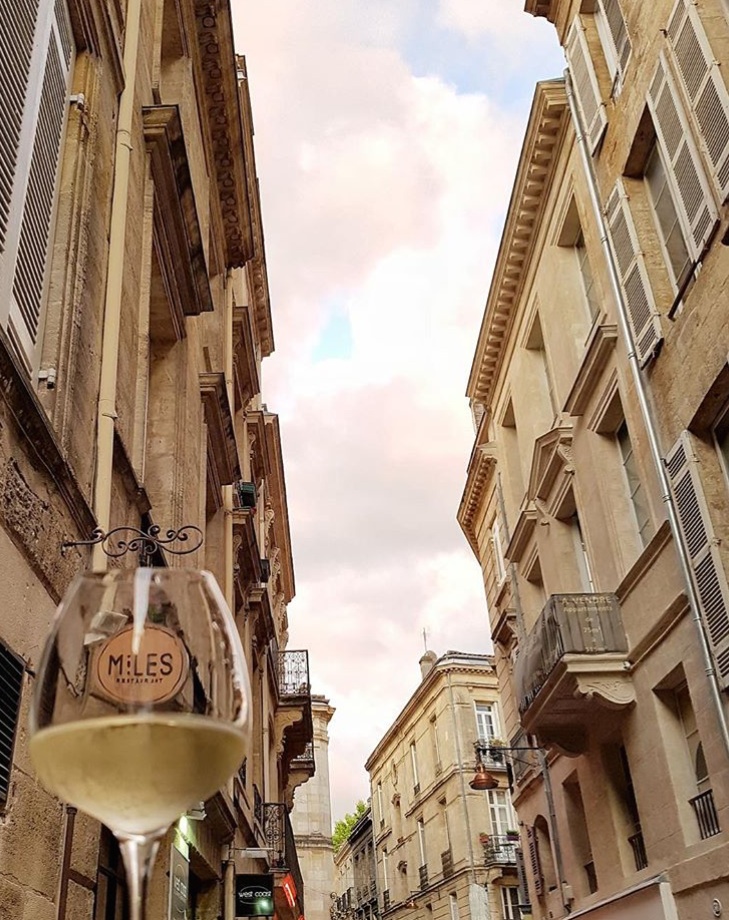 9:30pm: Dinner at Miles "Dinner tonight was at Miles restaurant, where we kicked off with an unctuous & intense Sauternes from Château Roumieu." Established by four young chefs, Miles serves up fresh, contemporary cuisine. Make sure to book to get a table.Sunday:  10:30am: Visit to Château Vieux Mougnac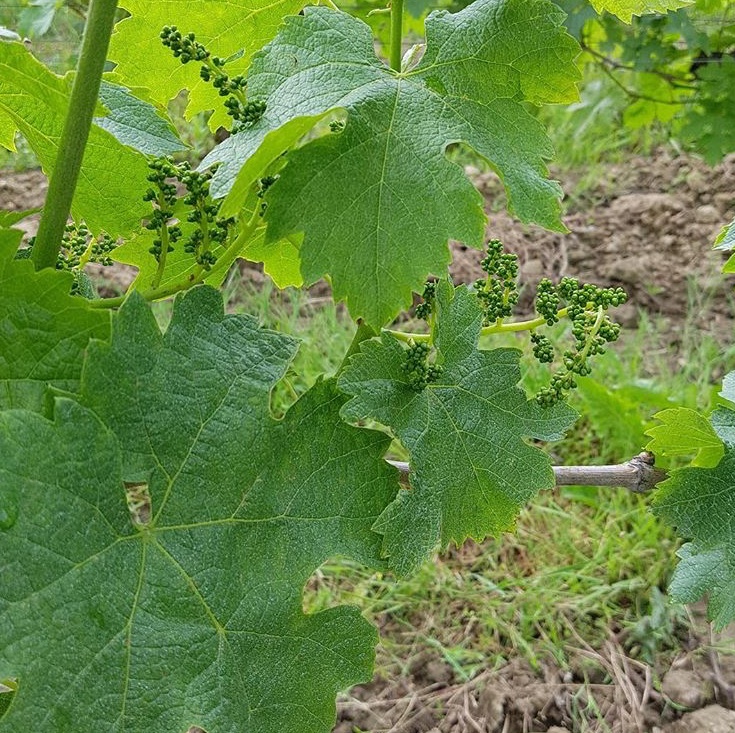 "The buds have started to form on the vines here at Château Vieux Mougnac. By September the grapes will be fully formed and ready for harvest."  Château Vieux Mougnac is an organic winery which also uses traditional winemaking techniques, meaning that everything is done by hand (from the weeding and debudding, through to the ploughing ). They produce red, dry white and sweet white wine in the Bordeaux Supérieur appellation.
"Loved meeting with the Château Vieux Mougnac family in Saint-Émilion – five generations of making organic wines. 50,000 vines tended to with love + weeds pulled out by hand without the use of pesticides. RESPECT! I also had the chance to discover assemblage – the art of blending different grapes to reach the perfect balance. Assemblage is key to Bordeaux winemaking."
12:30pm: Visit to Saint-Émilion & Lunch at Le Clos du Roy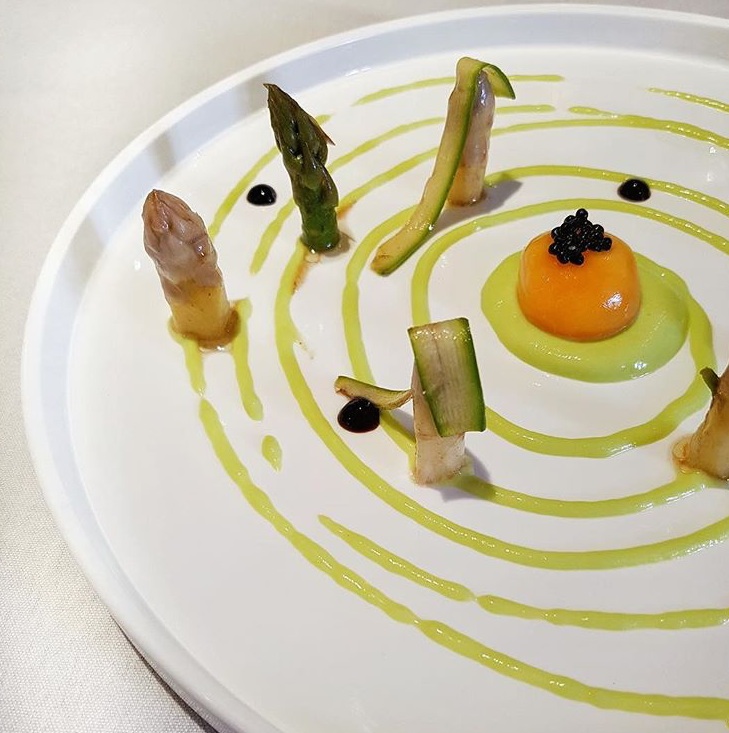 "Kicking off our lunch at Le Clos du Roy in the heart of beautiful Saint-Émilion. We started off with a slow cooked organic egg yolk, served with seasonal white and green asparagus – paired with a structured and generous dry white wine from Ronan by Clinet in the Graves appellation."To book a table at Le Clos du Roy, click here.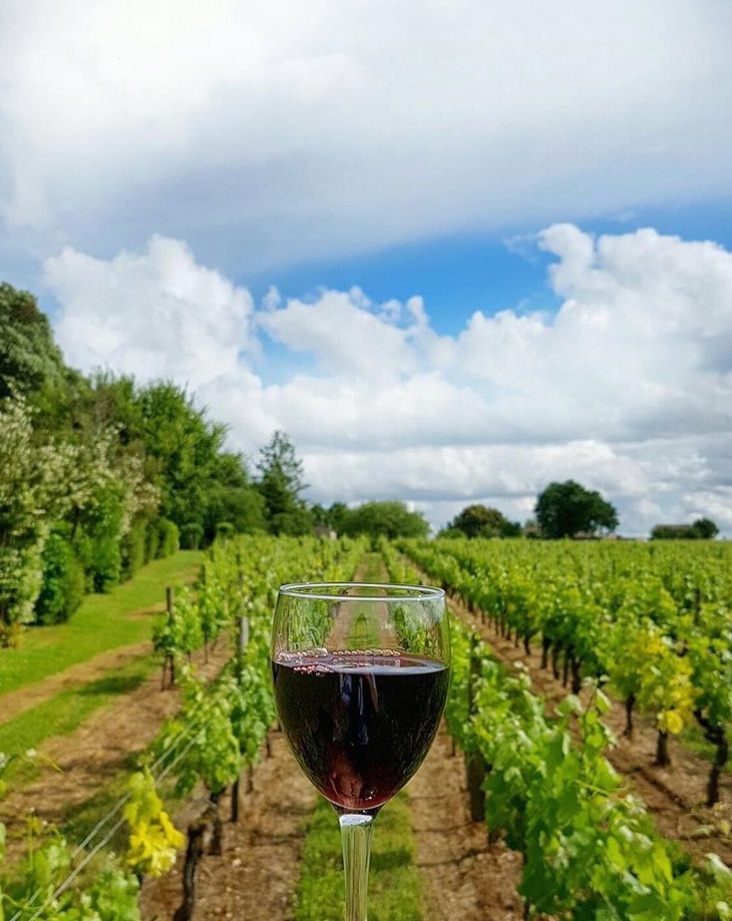 5pm: Visit to Château Lapelletrie
Fun tasting at Château Lapelletrie in Saint-Émilion loved exploring the vineyard and the underground caves too!"Château Lapelletrie produces 100% Merlot wine, under the Saint-Émilion appellation.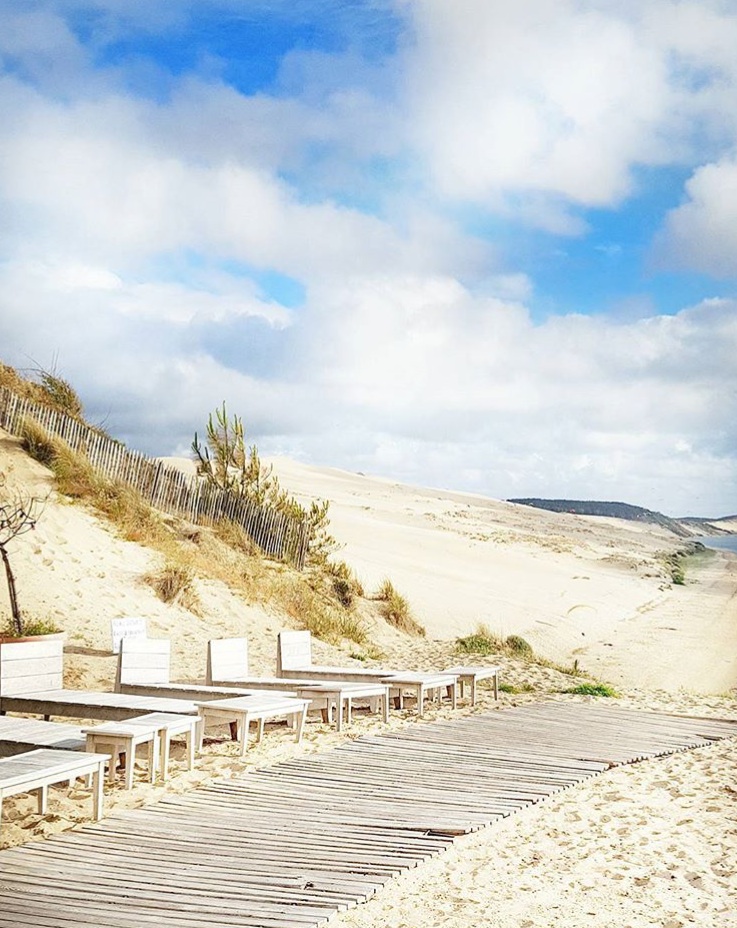 6:30pm: Visit to the Bay of Arcachon
"Can you believe this is just a short drive from the centre of Bordeaux? Here at La Coorniche for dinner with a view, overlooking the largest white sand dunes in Europe!"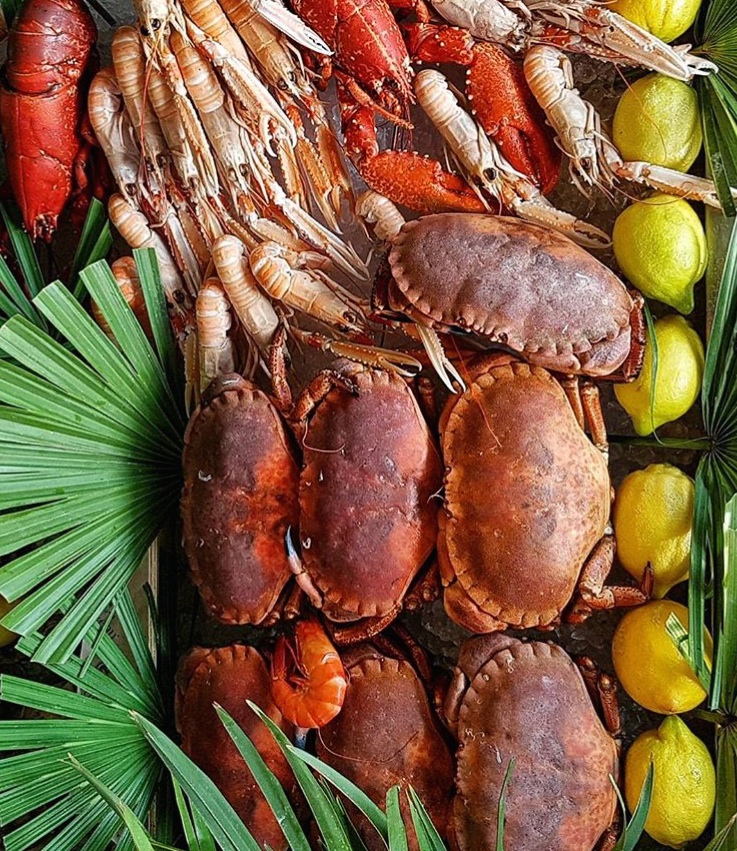 8pm: Dinner at La Coorniche
"Epic seafood feast paired with a glass of Entre-deux-Mers made from a Sauvignon Blanc dominant grape blend, by the sea in Bordeaux at La Coorniche"
To book a table at La Coorniche, click here.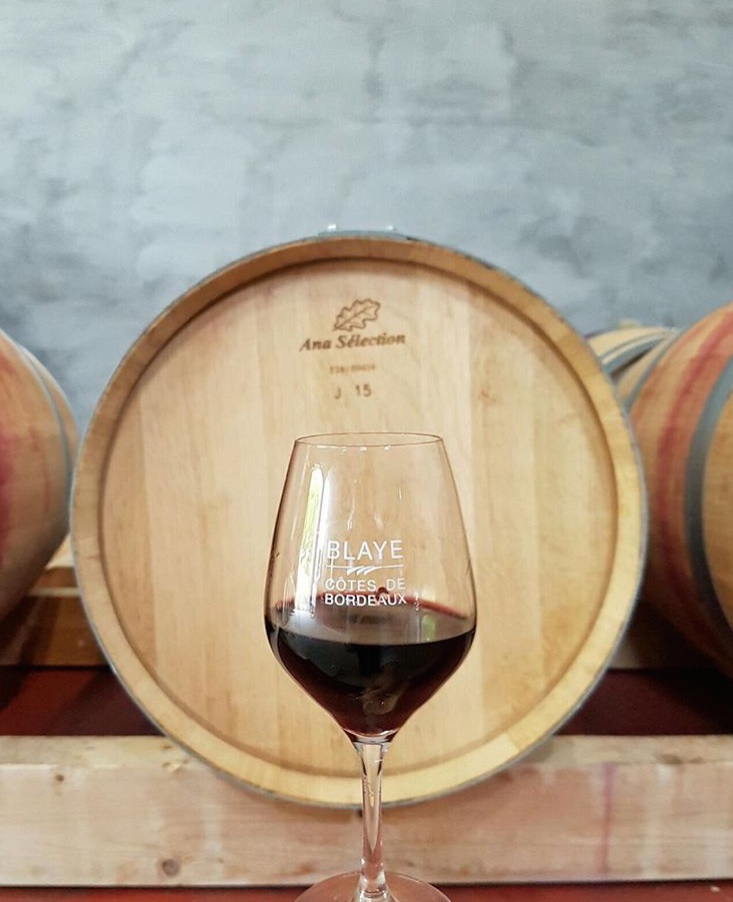 Monday: 11am: Visit to Château Madeleine Bouhou
"Great tasting at Château Madeleine Bouhou this morning."Château Madeleine Bouhou is located in the Blaye Côtes de Bordeaux appellation on Bordeaux's Right Bank. The owner Muriel is a 4th generation winemaker and she produces a 80-90% Merlot dominant grape blend – a round & structured red wine.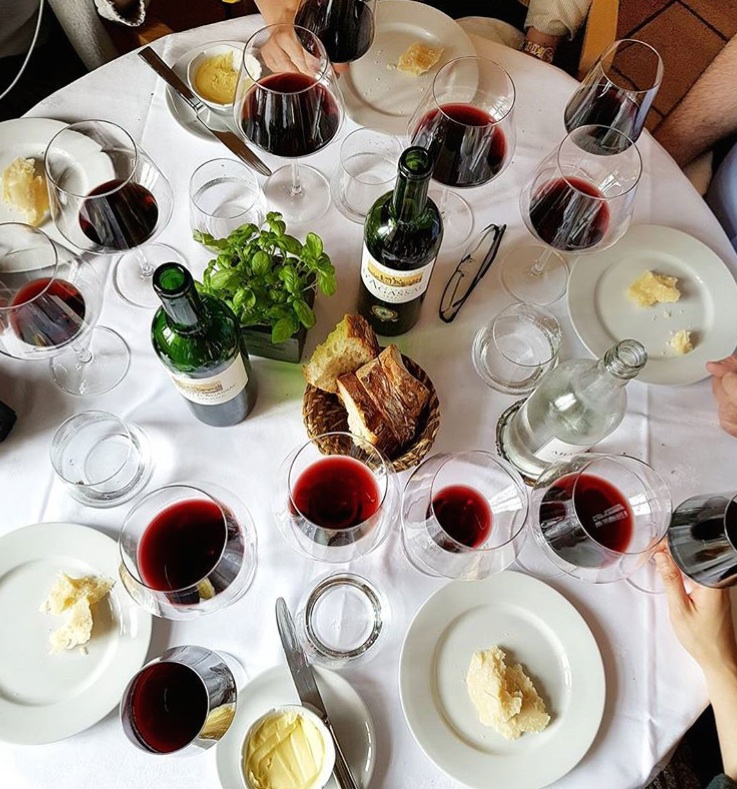 1pm: Visit & Lunch at Château d'Agassac
"Arrived at the beautiful Château d'Agassac for more wine tasting & lunch."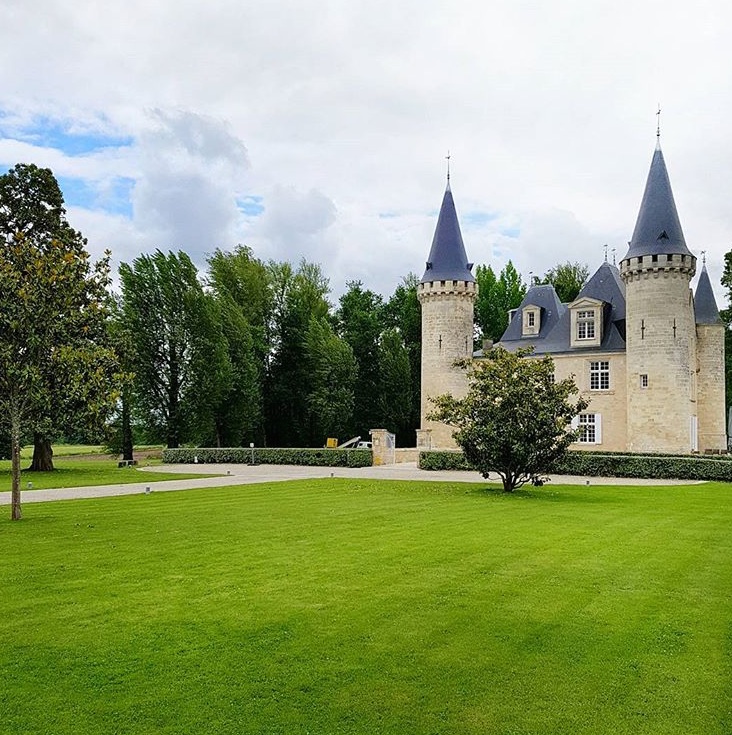 Château d'Agassac is based in Margaux and produces wines in the appellation of Haut-Médoc. They have a restaurant on-site, where they pair each dish with different wines. Don't forget to try their aged Parmesan cheese with a powerful & intense red from the Médoc. Click here for more info and to book a table.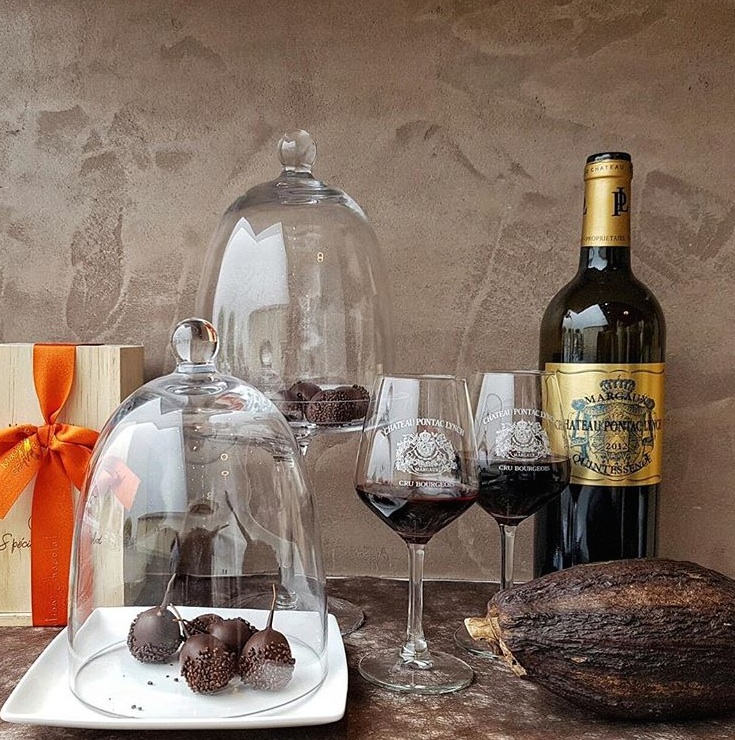 3pm: Visit to chocolatier Mademoiselle de Margaux and wine pairing with Château Pontac Lynch
"Lovely chocolate and wine tasting session at Mademoiselle de Margaux this afternoon with Château Pontac Lynch – I especially loved the Earl Grey infused chocolates!"Find more info about Mademoiselle de Margaux here.
4pm: Drive through Margaux vineyards before going to the airport
"Love the beautiful entrance of Château Margaux Premier Grand Cru – while touring the Left Bank of Bordeaux today." Château Margaux is one of the region's most famous châteaux, find more info here.