Bordeaux's new generation of winemakers
30-somethings who have grown up on a family estate, inspired by their parent's know-how, as well as passion for wine, are taking over the running of the winery, breathing a new life into their family's tradition of winemaking – an essential ingredient in the regeneration of the Bordeaux wine world.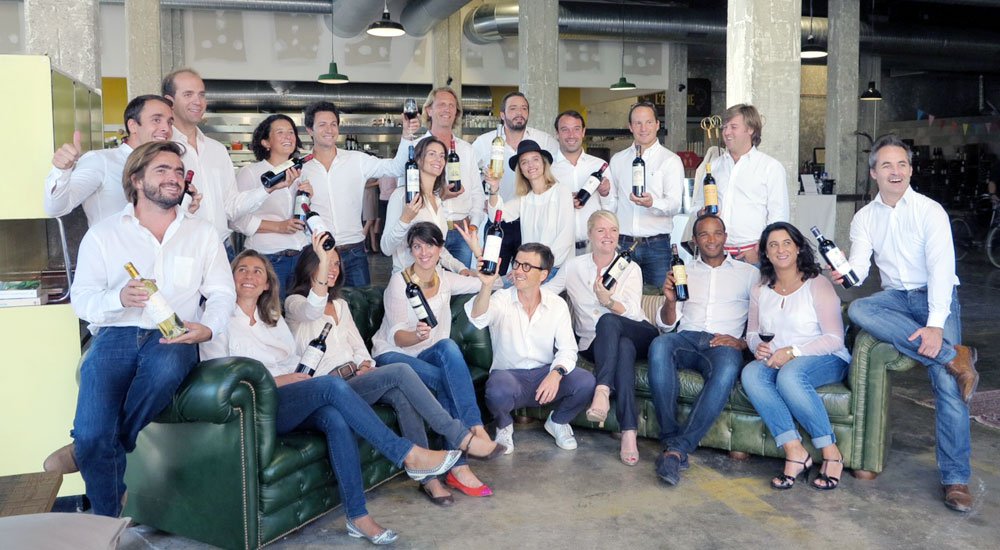 Many who were born into the winemaking industry went off to study or travel in their early twenties, only to return with new-found expertise and knowledge, and an appetite to take over the running of their parents' estates, in order to push them into the 21st century. It's a family affair, but the new generation is bringing energy and fresh ideas into the vineyards.
Mélanie Barton-Satorius is one such case. Winemaking is in her blood – her mother Lilian shares Châteaux Langoa & Léoville Barton with her father Anthony Barton. Their history of winemaking dates back to 1725 with the arrival of their ancestor, Thomas Barton who left his native Ireland for France. Lillian and her husband Michael Sartorius acquired Château Mauvesin Barton in 2011, with the aim of leaving a 'remarkable property' to their children. After studying viniculture and oenology, followed by a degree in the science of winegrowing in Burgundy, Mélanie returned to Bordeaux to implement the skills and knowledge that she'd gained whilst away studying. Her aim, besides producing great wine, is to rejuvenate the château, and while quality is the focus of her activities – for example, she wants to reduce the weeding on the property and 'work the soil more' – renovating the estate's wine cellars with new available technology is at the top of her list: "For a young oenologist, it's thrilling to be at the outset of a winegrowing adventure".
Huges Mallet, is a thirty-something winegrower at Château Haut Macô in the Côtes-de-Bourg region, on Bordeaux's Right Bank. Having already worked on his family's vineyard for the past 10 years, he's the fourth generation winemaker to take over the management of the estate. An essential part of his new role, along with his sister Anne, has been a focus on marketing and oenotourism, which has already garnered a good reputation for the château with people wanting to know more about the process: "people have less contact with the rural world than they used to and wine tells them a story!" And offering a range of fruity wines to be drunk young (alongside the traditional wine that the Château has been creating for decades), has also been a key part of his new role in the winery, helping to debunk the notion that Bordeaux wines aren't to be drunk now.
It's this sense of family or community that is a key theme for Bordeaux's new generation of winemakers. Take for example Bordeaux Oxygène, an association set up by childhood, school and university friends who have either grown up amongst the vines on their family's estate or who are working in some way within the wine industry. They have come together through their common passion for wine, to create an association based on friendship, aiming to protect Bordeaux's identity, know-how and tradition. At the same time they want to open doors, welcome new ideas and in their words, 'blow the dust off the wine world'.
Arômes de Jeunesse is another such group born out of friendship and more importantly a common interest in wine. Created in Saint-Émilion in 2012, the group arranges events, such as wine tastings and trips around the Bordeaux region: "We organize fun evenings in Bordeaux to make it easier to discover our wines, to share impressions, to give practical tips… But the atmosphere is casual and definitely spontaneous." Just as it should be – drinking wine is about enjoying not only the taste, but also a shared experience with friends and family. The group whose ages range between 25 and 35 say they are "committed to making Bordeaux wine accessible by creating opportunities for discovery" – a vital role in lifting the region's oft perceived stuffy reputation.
These are just a few of the people striving to move the Bordeaux wine world in a new direction. They've all sprung from a common denominator, which is not only a love for the wine, but to also protect the region's traditions and know-how, while at the same time making it more accessible and open to new ideas – invaluable for the future of the industry.