Easter Recipes & Bordeaux Wine Pairings
Keep it seasonal and make sure your wine matches your cooking this Easter. With spring giving us a fresh new selection of fruits, veggies and meats, we've picked some Bordeaux wines to match for you during the holiday!
There are so many different wine styles in Bordeaux—you can always find something to compliment your cooking. Get inspired by these seasonal recipes this Easter and ensure you have the best value Bordeaux wine to serve. All wines are from our 2016 Everyday Bordeaux selection to make things easier for you – and all between £6 and £20!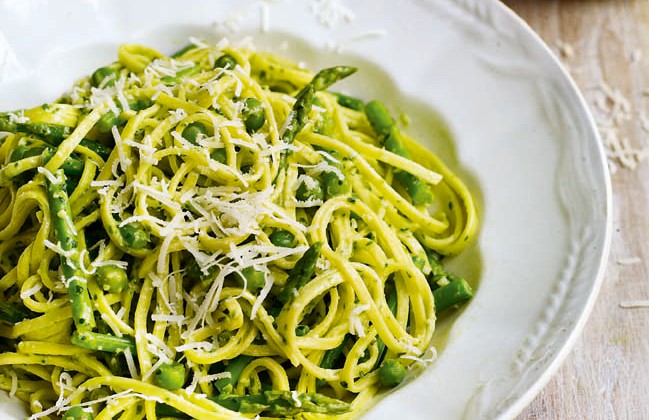 Wild Garlic
Wild garlic pesto is a winner with any pasta dish. This delicious. recipe uses seasonal spring asparagus and peas and to serve we suggest a crisp, fruity dry white Bordeaux wine. Often pale lemon in colour, wines of this flavour profile are surprisingly fresh, with green apple and explosive Sauvignon Blanc aromas.
Try ASDA's Prawn Cocktail from the one and only Mary Berry! This time of year you should be able get some fresh, sustainably sourced prawns from your fishmonger and her addition of avocado is a winner.
To compliment the pink, the freshness of the lemon and the sweetness of the sauce there's nothing better than a fresh and fruity Bordeaux Rosé, which are often a blend of the main red Bordeaux grapes – dish combines seasonal lamb and wild garlic and of course you can serve with spinach or asparagus too. Perfect for Easter Sunday! The rich sauce and flavoursome meat needs an equally full wine and there's nothing better than a powerful and intense Bordeaux red.
We suggest the Château des Perligues 2013 from the Graves appellation, a lovely blend of Cabernet Sauvignon and Merlot. At £14.99 from Averys it will go beautifully with this dish, due to its juicy red fruitiness with an oaky edge. Alternatively go for Oddbin's Diane de Belgrave 2012 from Haut Médoc, a bold blend of Cabernet Sauvignon, Cabernet Franc, Petit Verdot and Merlot costing £19 and worth every penny. This is a wine of depth, class and smoothness that will perfectly compliment the warming, hearty lamb dish.