Top 5 Bordeaux Wines for Ethical Drinking
For many modern wine enthusiasts, a wine's environmental credentials have become as important as its flavour and style when selecting a bottle. Thankfully, finding sustainably made Bordeaux wines couldn't be easier. We have a category dedicated to Ethical wines in our new Hot 50 Bordeaux 2020 Selection, a collection of wines created to showcase the exceptional quality, diversity and value of Bordeaux.
Bordeaux has led the way in sustainability for over 20 years. The region's approach has been extensive and diverse: from researching and adapting collectively to climate change to looking into the issue of water, societal demands and how to reduce the use of pesticides, in order to safeguard the ecosystems that are essential for the long-term future of the wine region and the wider community.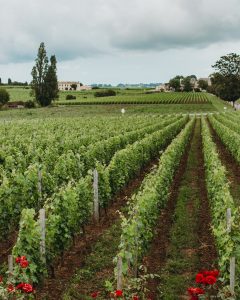 Today, 65% of Bordeaux's vineyards have an environmental certification. 85% of the vineyard has grass cover, which encourages the settlement of insects and pollinators but also helps supply organic matter and break up the soil mechanically, and between 2008 and 2013 greenhouse gases were reduced by 8%.
We have selected 5 organic, biodynamic or sustainably crafted wines from the Bordeaux Hot 50 Selection, that are as sumptuous as they are environmentally friendly. Alternatively, you can see all wines in the Hot 50 Ethical Wines category here.
Château Puyanché 2018, Francs Côtes de Bordeaux
Sauvignon Blanc, Sémillon
£13.99 from Avery's Wine Merchants
Vignobles Arbo have not used any insecticides for over 10 years and have reduced their sulphate usage by 50% over the same period, making wine in accordance with the High Environmental Value (HVE) certification.
Château Puyanché is a highly attractive and nuanced dry white Bordeaux with considerable depth and complexity, a result of the wine being fermented and aged in oak barrels alongside some lees stirring. The palate has great acidity and structure with notes of grapefruit, elderflower and lemon zest.
G de Guiraud 2016, Bordeaux
Sémillon, Sauvignon Blanc
Famed as one of the great sweet wine producers in Bordeaux, G de Guiraud is actually the dry white offering from Château Guiraud in Sauternes. Organic certified with a significant focus on biodiversity, having planted hedgerows, cover crops and built several bug hotels throughout the estate, Château Guiraud is in many ways a trailblazer of sustainability. Aged for approximately 7 months in oak barrels G de Guiraud reveals the richness of expression and an assertive personality, with a fresh, dry palate displaying flavours of citrus fruit, peach and white blossom.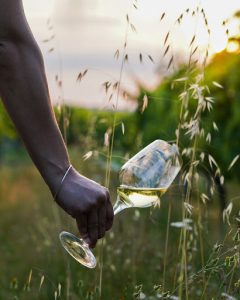 Château Franc Baudron 2014, Montagne St-Émilion
Merlot, Cabernet Franc
£13.99 from Cambridge Wine Merchants
In 2010, the new generation of Château Franc Baudron embarked on converting the entire vineyard to organic farming. The estate hosts beehives on its vineyard and uses herbal treatments, and has been certified organic since 2013. This wonderfully rich Merlot dominant blend, has pronounced aromas of chocolate, smoke and spice. The palate has a good depth of fruit supported by a smooth mouthfeel and long, spicy finish.
Château Merigot 2016, Cötes de Bourg
Merlot, Malbec
The historic property of Château Mayne Mazerolles is situated close to the town and Citadel of Blaye, a Vauban fortress. The estate is managed by winemaker Jacques Chardat who follows a philosophy of utmost respect for the vines, cultivating the vineyard sustainably and is in the process of converting to organic status. This wine is brimming with vibrant red fruit and gentle oak spice nuances; it is beautifully balanced with supple tannins and a smooth finish.
Monfaucon Estate Pétillant 2016, Crémant de Bordeaux 
Sauvignon Blanc, Sémillon, Muscadelle
Château du Monfaucon is an independent producer of organic wines located 10 minutes south of St Émilion. All its wines are vegan friendly, and made following biodynamic principles, with wild yeasts. Monfaucon Estate Pétillant is a traditional method sparkling aged on the lees for 2 years. Bright and lively, the palate is expressive with complex flavours of honey and fennel, with a consistent mousse and lengthy mineral finish.