Bordeaux rosés are not just for aperitif
The lockdown restrictions are slowly easing, we can finally see our friends and family again and the sun is shining… We can almost feel summer is already here, and with summer of course comes Bordeaux rosé season.
But before we finally resume the tradition of an aperitif with friends in the sun, we would like to take advantage of this to break some ideas about our dear Bordeaux rosé and inspire you with some other occasions for enjoying it.
Grouped by the AOC Bordeaux Rosé appellation, Bordeaux rosés have been produced throughout the vineyards since the 18th century. But for the past five years, their signature has been sharpened thanks to the impact of a new generation of winemakers offering a new wave of rosés: clear, lively, fruity and elegant. Their manufacturing secret? "Love, passion, high standards and lots of freshness." – confesses Arnaud Burliga, winegrower in AOC Bordeaux.
Rosé, best friend of the aperitif
Yes, of course, Bordeaux rosé is perfect for an aperitif. All sorts of canapés, tapenades, seafood, cold meats, cheese sandwiches, pâtés or refreshing salads – its fresh and fruity aromas go perfectly with summer flavours. It tastes best served chilled, between 7 and 11 °C.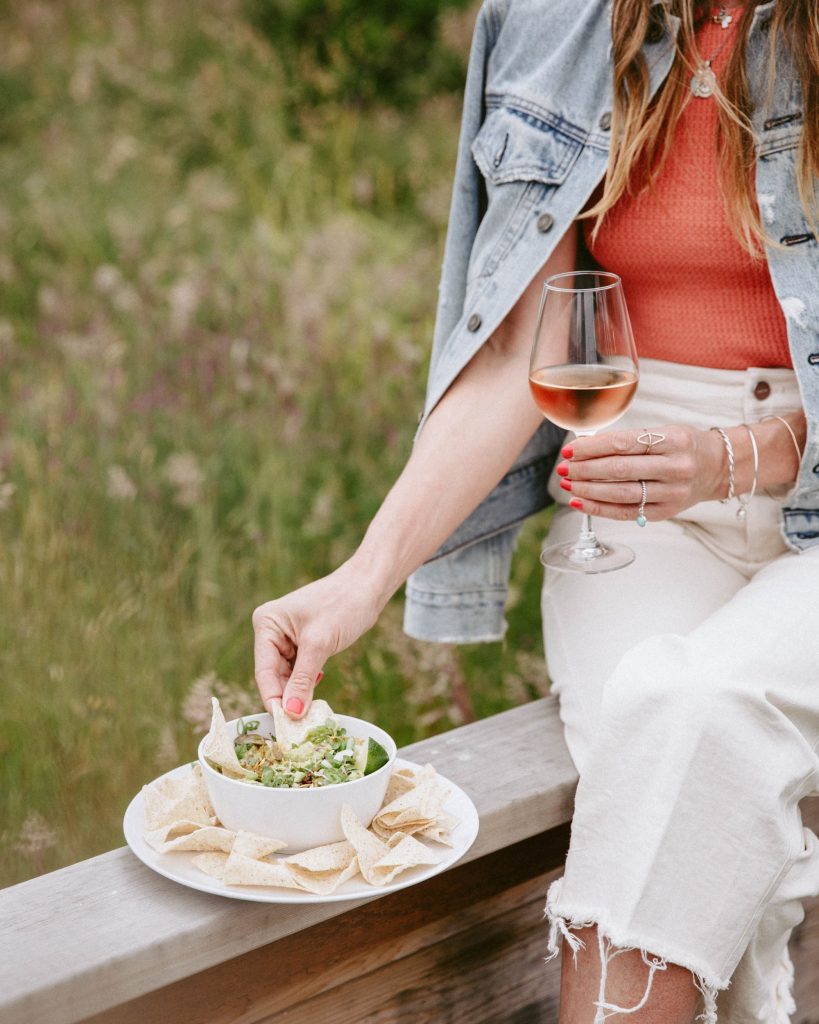 But it goes with everything – let's be creative!
For the barbecue
It is sometimes difficult to find a wine pairing to accompany your barbeque, both fish and meat, and especially sausages. Delicately fruity and spicy with floral notes and a nice freshness, Bordeaux rosé will adapt perfectly to these spicy meats.
For your next pizza night
Whether you prefer it classic, vegetarian or meaty, the freshness of Bordeaux rosé goes well with all pizzas (yes, even pineapple)! It even matches a hot dog or a homemade burger! So feast and finish with a bit of freshness to avoid ending up in a food coma on the sofa (well, that is not something we can promise).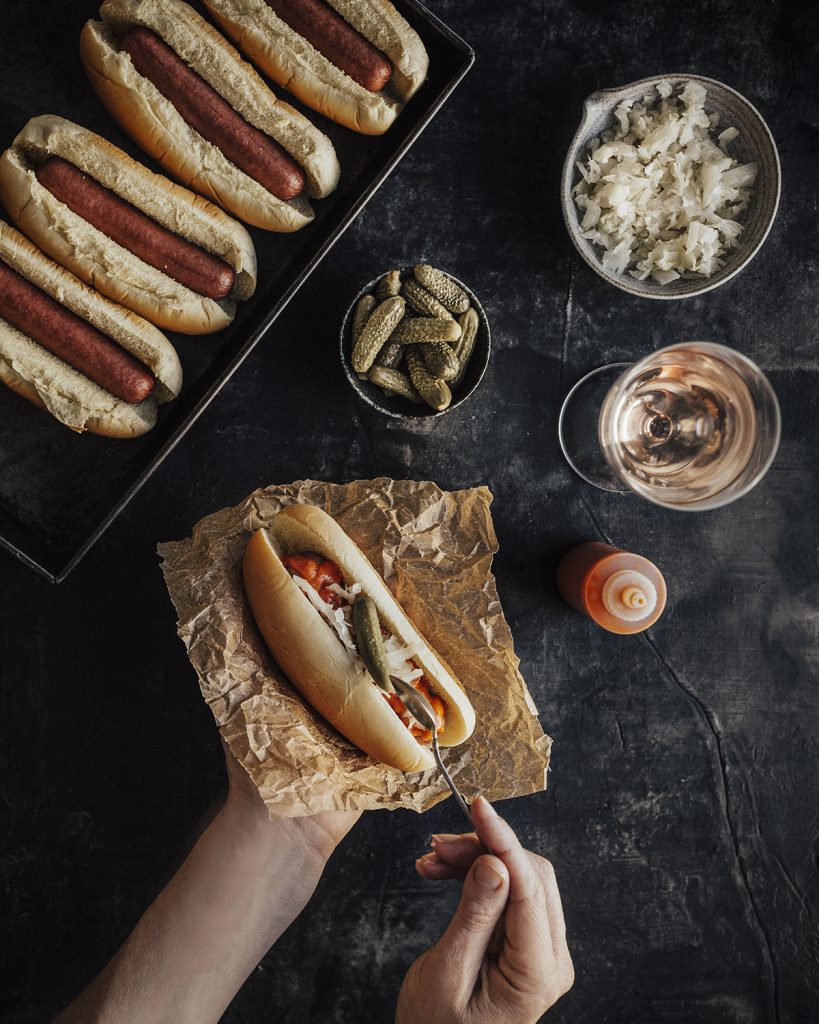 With all-seasons' dishes
Rosé is only for summer? This is one of the biggest misconceptions. No, rosé is absolutely not just for summer. It goes perfectly well with many vegetable dishes, for example, stuffed pumpkin whose slightly sweet nutty flavour matches beautifully with the tangy notes of rosé. Your pasta dishes will also be highlighted by Bordeaux rosé wines. You don't believe us? Give it a go and share your opinion with us!
For dessert
Bordeaux rosé is the note of freshness guaranteed during your meal! Pies, cakes, cheesecakes, waffles and pancakes – each pairing will bring you a real explosion of fruitiness on the palate thanks to the aromas of red fruits, peaches or citrus fruits that you can find in these wines.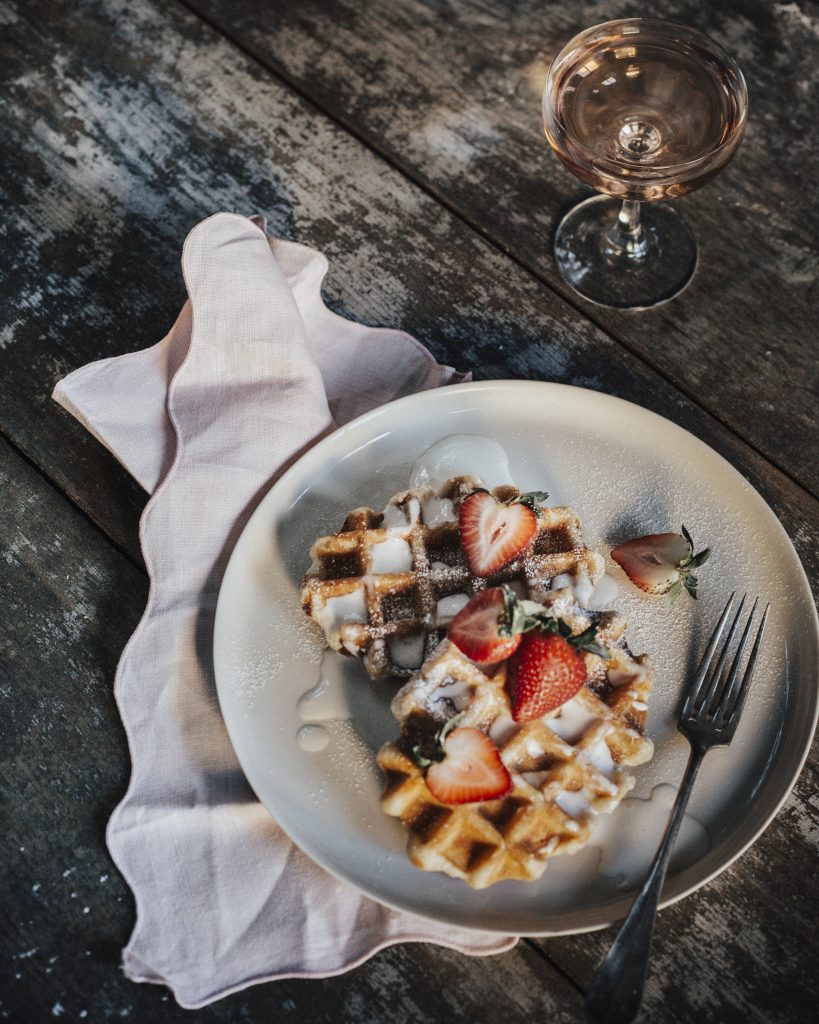 With so many possible pairing ideas it's important to remember the basics – Bordeaux rosé is always a good option, in summer or winter, from aperitif to dessert! And if you prefer a sparkling version, don't forget its cousin – rosé Crémant de Bordeaux!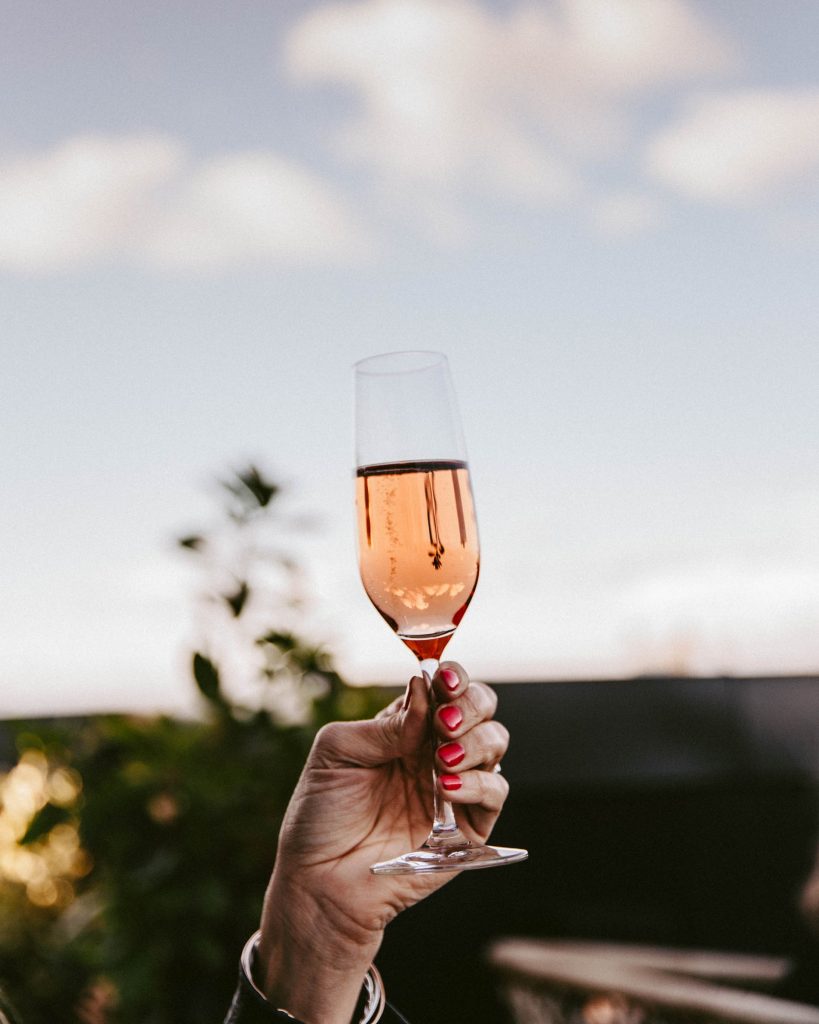 Have a look at some of our favourite Bordeaux rosé wines here and pick the ones for your next meal.