Bordeaux's Red Wine Revolution and the winemakers driving it
A wave of unexpected red blends is sweeping through Bordeaux and captivating wine enthusiasts young and old. Easy-drinking, diverse and exceptional value, these modern red wines are making their mark on Bordeaux's already world-renowned reputation for red wine production.
Crafted to drink when young, but still with great aging potential, the new fruit-forward red wines of Bordeaux are the result of innovative winemakers' exploration of new styles and modern approaches. 
Some winemakers are also re-introducing indigenous grape varieties such as Petit Verdot, Malbec and Carménère into their vineyards, in fact, the area occupied by these 3 grape varieties has doubled in 20 years. This has led to the rise of unexpected blends and even single-varietal expressions. 
Many winemakers are producing vegan wines and experimenting with wines made without the use of sulphur. The vast majority are committed to producing wines in line with the sustainable, organic and biodynamic principles that the region champions.
Meet the winemakers who are driving this movement. 
The Career-changing maverick of Fronsac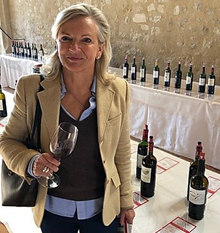 Sally Evans, owner of Château George 7
At 55, after a very eventful career with a global consulting company, Sally Evans decided to change her life and become a winemaker. In 2015 Sally bought vines in Fronsac and created a new Château – a small 2ha parcel producing 10,000 bottles of a superb 100% Merlot wine. 
Sustainability is at the centre of everything Sally does at Château George 7. Simple actions such as planting hedgerows and wildflowers around the vineyard to encourage biodiversity, and eliminating chemicals, help to restore the natural balance of plants and wildlife that live in harmony with the vines. Sally and her team harvest the Merlot grapes late to ensure incredible depth of fruit concentration and supple tannin profile, resulting in very high-quality wines that are approachable in their youth.
Château George 7 2018, Fronsac
Made from 100% Merlot in the consistently over-performing appellation of Fronsac. Although youthful, this wine is already beautifully integrated and approachable, showing juicy fruit and admirable freshness. The palate presents notes of ripe cherry, kirsch and blackberry supported by a harmonious structure and gentle use of oak.
£19 from Davy's Wine Merchants
The Eco-couple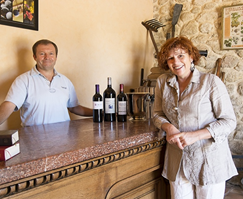 Bernadette and Joseph Arbo, owners of Vignobles Arbo
Bernadette and Joseph Arbo have been developing their estate since 1998. Today, they have over 51 ha under vine, divided up into two appellations: Francs Côtes de Bordeaux and Castillon Côtes de Bordeaux. Their modus operandi is 'respect the environment': they have not used insecticides for over a decade, have reduced their usage of sulphates by 50% and promote biodiversity by keeping hedgerows and allowing cover-crops in between the vines to encourage the growth of bee populations. In winter, the vineyards are even grazed by a herd of local sheep. Producing some of the most intriguing reds in Bordeaux, Bernadette and Joseph Arbo have experimented with unoaked reds, modern winemaking techniques and ancient varietals, and boast a Malbec dominant blend in their portfolio.
Arbo Malbec 2016, Côtes de Bordeaux
Fruit forward, ripe and velvety, it is rare to find a Malbec dominant blend in Bordeaux but with an exquisite example like this, they may well become more common. Softened with a touch of Merlot and matured without the use of oak, the nose is defined by its intense fruit bouquet, displaying notes of plum, blueberries and mocha. These flavours follow onto the palate supported by bright, refreshing acidity, soft tannins and long fruity finish.
The Modernizer of Entre-Deux-Mers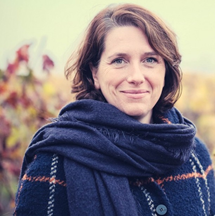 Estelle Roumage, owner of Château Lestrille
At Château Lestrille, Estelle and Jean Louis Roumage make modern and fruit-driven wines that can be enjoyed for immediate drinking. They vinify each plot on their 45ha property separately with tailor-made precision.  Because they believe the essence of winemaking lies in the vineyard itself, they use sustainable winegrowing practices, producing wine in line with the High Environmental Value (HVE) certification. The utmost respect is given to the balance between the vines, their natural environment and the soil.
Château Lestrille 2014, Bordeaux Supérieur
A fresh, aromatic unoaked Bordeaux Supérieur, made entirely from Merlot. Showing vibrant aromas of ripe fruit reminiscent of soft plum and cherry. Well-structured with round and silky tannins and notes of cherry echoed on the palate through to a delicate hint of spice on the finish.
£12.95 from Slur