News from 2020 Bordeaux Harvest, a year unlike any other
Certain extreme weather conditions, complete rethinking of springtime work in the vineyard due to lockdown, the growth cycle of the vine constantly in advance, an optimal Indian summer… 2020 has been a severe test for those who shaped it. Without doubt, this new vintage will go down in the history of Bordeaux wines.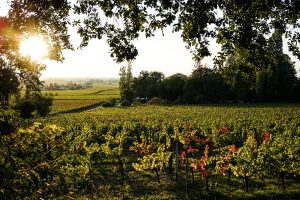 After a disrupted spring, summer in Bordeaux provided an ideal climate for the berries to make rapid progress and ripen. Hot days and cool nights in the first 15 days of September resulted in very healthy berries and provided optimum conditions for achieving good levels of ripeness before picking. This gives high hopes for the 2020 vintage today, with excellent wines in prospect. In terms of volume, despite some differences between the appellations, the 2020 crop should be slightly below the ten-year average which is 5 million hectolitres.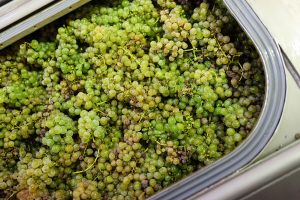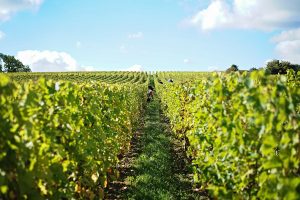 The first snips of the secateurs came just before mid-August with the grapes intended for sparkling Crémants and the Sauvignon Gris and Sauvignon Blanc on the earliest terroirs, then the red varieties intended for the production of rosé wines before the end of August.
The first 15 days of September were exceptional in terms of sunshine, before giving way to rain almost to the end of the month. Extensive day-night temperature variations allowed for good phenolic ripeness and thus guaranteed the development of aromas.
The glorious September sunshine favoured full ripening of the berries and hence good development of anthocyanins. The Indian summer made it possible to wait for each plot to reach optimum ripeness. Though the harvest was early, preparations proceeded calmly despite the health context, with Covid-19 requiring the greatest vigilance from the teams.
The result is a good balance between alcohol, acidity and tannins. Picking of Merlot, the earliest ripening red variety, started in early September and had extended to the Cabernets by mid-September. The vast majority of winegrowers had finished picking before 30 September.
Right now it is the turn of the grapes for producing sweet wines. These can be harvested once they are botrytised, affected by Botrytis, the noble rot which develops on the grapes, in the south of Gironde and brings a lot of sugar to the grape. 
Now the grapes have been harvested, the hard work in the wineries begins to be able to produce some wonderful wines for us all to enjoy!