Dry white Bordeaux wines, the art of taking your time
Dry white wine and Bordeaux? Yes, you read correctly. It may surprise you, but the Bordeaux region has always produced white wines!
Today almost 2,000 winemakers, who mostly run small estates (4.6 hectares or about 6 football pitches on average) continue the thousand-year-old tradition of white wines in Bordeaux.
For their white wines, these winemakers gently let the magic of their terroirs operate: the roots of the vines have been drawing resources from the soil for decades, the strong westerly winds aerate their vines, the sun makes their grapes ripen. They have learned to respect the nature and to reflect it authentically through their various wines. They have made quality and authenticity their two watchwords for unique dry whites.
The winegrowers also put a lot of effort into respecting the environment (65% of the vineyard is certified by an environmental approach) in order to preserve these thousand-year-old terroirs.
A Blend Passed From Generation To Generation
While many French and foreign vineyards only produce single-varietal wines, the magical equation of Bordeaux wines lies in its blend, a subtle alliance of different grape varietals: Sémillon, the essential Sauvignon Blanc and Muscadelle.
The winemakers play on the complementarity of the aromas and the balance of the properties of the grape varieties to create a refined and unique vintage. Each winemaker cultivates this know-how from generation to generation.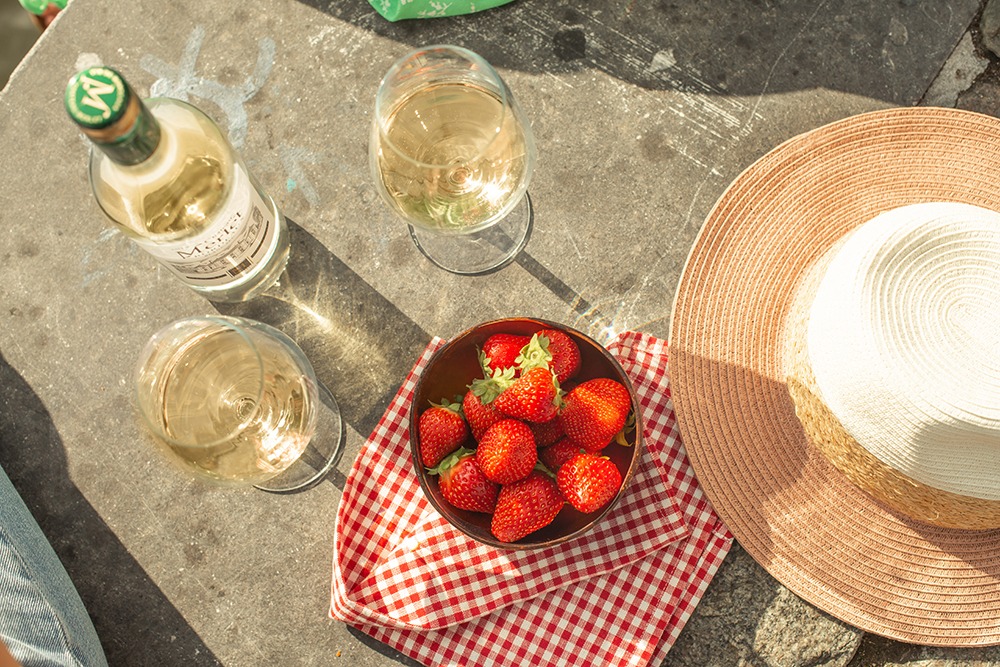 The Freshness Of The Ocean And Great West Winds For Plural Wines
Between exuberant dry whites and mineral whites from other regions, Bordeaux whites offer a very good balance between liveliness, smoothness and aromatic power. They reflect the original nature of our terroirs, borrowed from the freshness of the proximity of Atlantic Ocean and its strong westerly winds.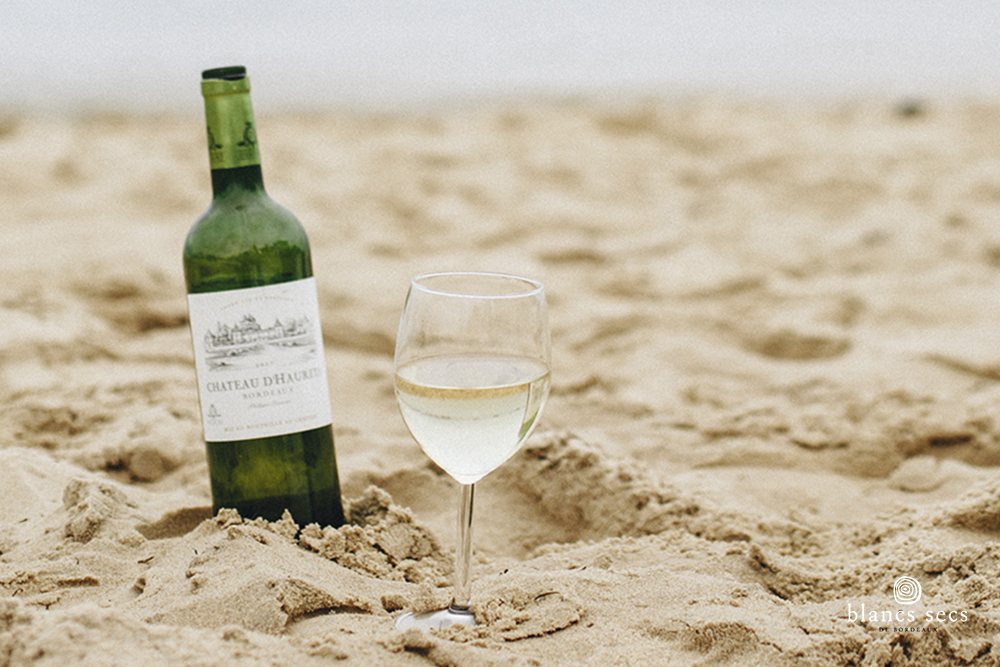 Twelve areas of Bordeaux, which each have their own rules for designation of origin (AOC) produce white Bordeaux wines and offer a range of styles:
The dry whites often have a lively taste with a beautiful aromatic structure of citrus fruits, and are to be drunk in their prime. The appellations are AOC Bordeaux, Entre-Deux-Mers, Blaye Côtes de Bordeaux.
The dry whites with barrel ageing are more complex, more generous, with an expression of exotic notes. Finely woody, these wines offer good ageing potential while preserving the wine's personality. The appellations are: AOC Graves, Pessac-Léognan.
The atypical dry whites, single-varietal (100% Sémillon, 100% Muscadelle, etc.) or blended with little-known grape varieties (Sauvignon Gris), offer real discoveries off the beaten track.
The Art Of Taking Your Time
Dry white Bordeaux wines have the art of stopping time, for a moment. The Bordeaux region is full of perfect spots to spend time with a Bordeaux white wine: a picnic in the vineyards, on the terrace of a medieval village, on the pontoon of an oyster hut in the Arcachon Basin – a multitude of inspiring places to reconnect with your senses and enjoy a glass of delicious white Bordeaux wine.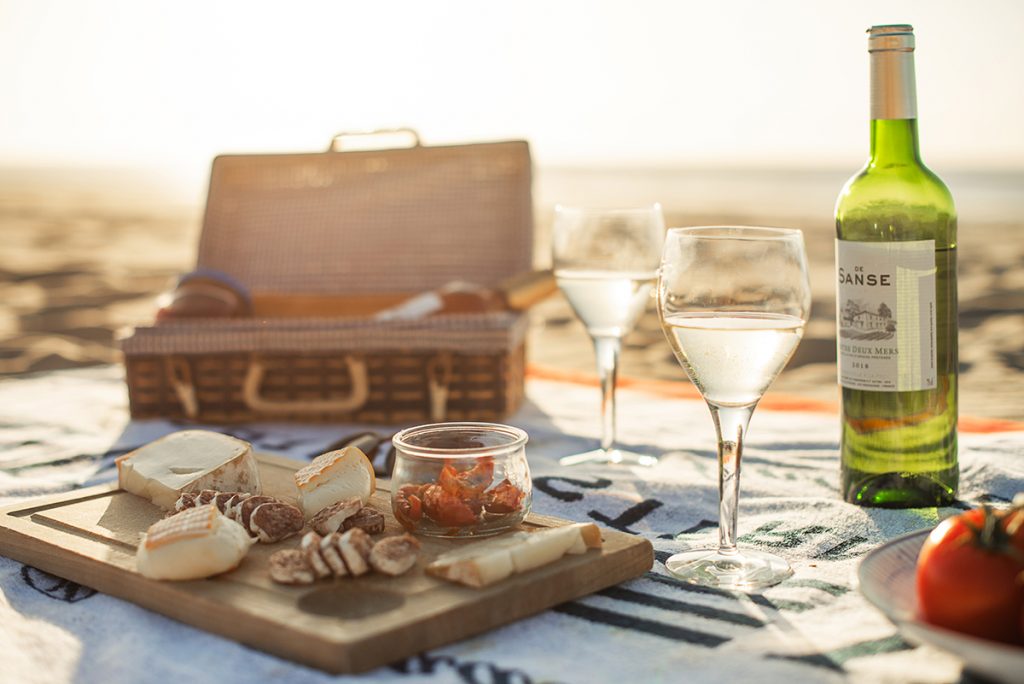 And while travel is not possible yet, why not pick a white Bordeaux from your local shop and pretend you are somewhere in France. Discover our white wine selection or find some places to enjoy Bordeaux wines in the UK. Or why not learn more about dry white Bordeaux wines with the OenoBordeaux app?