Give the gift of wine this Christmas
Looking for Christmas gift ideas but don't know where to start? Fear not, we've got you covered. Here's a thoughtful wine present for everyone on your list, and it won't break your bank either!
From dry whites, rosés, sparkling Crémants, fruit-forward reds to sweet wines, there's a Bordeaux wine to suit all of your Christmas gifts. Elegant and affordable, these delicious wines are taken from the 2020 HOT 50 selection, a range of 50 wines selected by a panel of independent experts. All wines are available online or in-store and are certain to keep your dear ones happy over the festive season.
Or why not support your local independent wine merchant and make a case of Bordeaux wine for your Christmas table or to use as gifts – find out more here.
Here's our quick gift guide: 
For the sparkling wine lovers
Château Bauduc Blanc de Blancs is a top-notch Crémant made from 100% Sémillon from an ambitious, British-owned Château. Crisp, dry and appetising with fantastic concentration of fruit the palate presents notes of lemon zest, peach, walnuts and toast. This has the depth and
concentration to happily stand up to Christmas Day dinner, a luxurious addition to a day of festivities.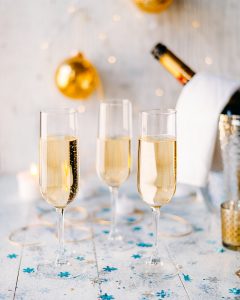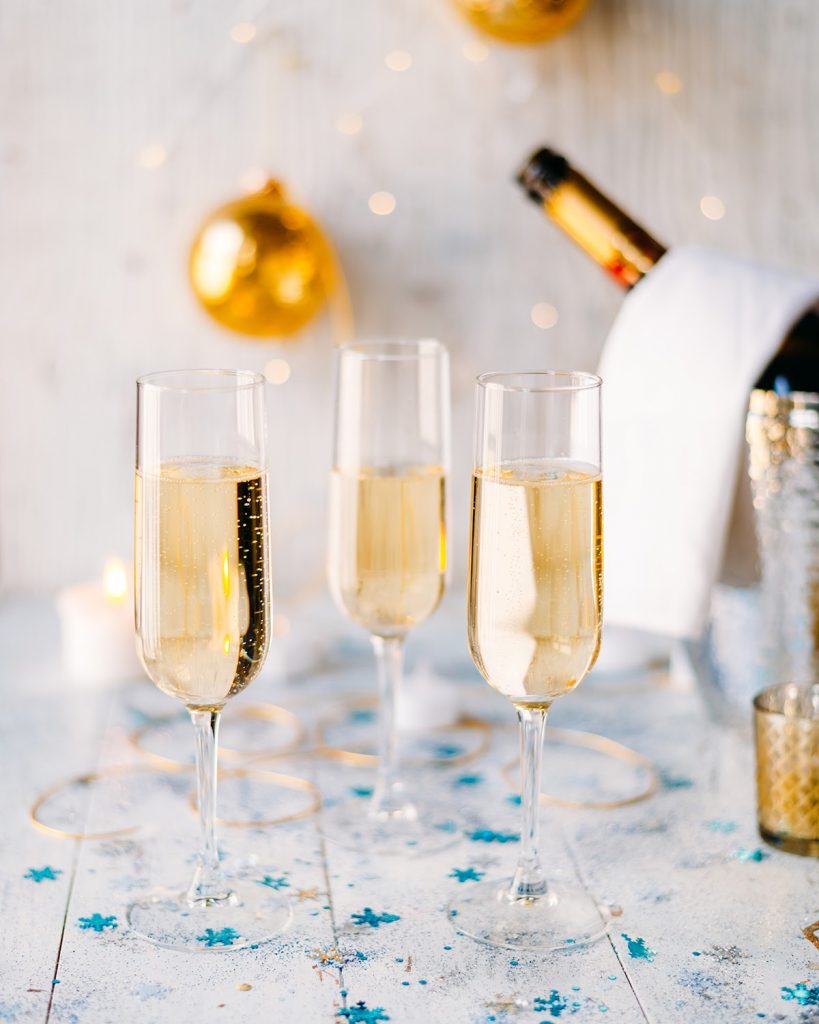 Alternatively, why not try a sparkling Calvet Crémant de Bordeaux Rosé. This elegant wine is pale pink in colour, fresh and lifted – impressive sparkler made from Bordeaux's two classic red grapes, Cabernet Sauvignon and Merlot.
For those with a sweet tooth
Opt for a sweet white wine, such as Château La Rame 2017, Sainte-Croix-du-Mont. This golden-hued wine is made from carefully selected Sémillon and Sauvignon Blanc grapes affected by noble rot sourced from perhaps the most renowned sweet wine appellation in the world. It has elegant honeysuckle nose with bright, citrus zestiness to balance the gentle sweetness. Sweet wine can also be enjoyed as a brilliant aperitif wine however, with so
much choice on Christmas day, it's the perfect end to a glorious meal.
For the most mature members of your family
Why not try Château Tour du Moulin Fronsac. From the excellent 2015 vintage and the underrated Fronsac appellation, this blend of Merlot, Cabernet Franc and Cabernet Sauvignon is a complex, ripe, fruity, full-bodied red. It has a lovely, warming finish that will make your most demanding relatives happy. 
For the most delicate members of your family
Rosé is not just for summer! Beautifully light in colour, this refreshing De Luze Bordeaux Rosé 2019, with pink grapefruit and rose petal, will brighten up the Christmas starters. It's a blend of Cabernet Sauvignon, Cabernet Franc and Merlot and the intensity of its fresh fruit notes and drinkability will surprise and delight your dear ones. They might even want to keep this wine for themselves to drink after the festive period!
For the Sauvignon Blanc lovers
You will always find members of your family that no matter what choose to drink a Sauvignon Blanc. Surprise them with a nice, lively, easy-drinking Tesco Bordeaux Blanc 2018. A remarkably good value dry white made primarily from Sauvignon Blanc with a touch of Sémillon. The nose opens with attractive citrus and herbal notes that follow on the palate, and are met with fresh notes of lemon, elderflower and white blossom. This wine offers a lovely acidity that cuts through rich vegan dishes like nut roasts or mushroom Wellington.
For everyone
Château Mille Anges 2016, Cadillac Côtes de Bordeaux – this approachable red from the remarkable 2016 vintage hails from the up-and-coming appellation of Cadillac Côtes de Bordeaux and is a blend of Merlot, Cabernet Franc, Cabernet Sauvignon grapes. Bright, and fruit-forward, it is ready to drink now. Deep and complex yet with a charming fruit profile, the palate is expressive of blackcurrant, cherries and damson, harmonising with notes of tobacco and sweet spice. This is surely the wine to serve with roast turkey and all the trimmings.
For Vegans
2020 Hot 50 selection includes plenty of wines to suit vegan members of your family. Why not try Mouton Cadet Blanc 2018, a classic blend of Sauvignon Blanc and Sémillon from one of Bordeaux's most famous names. Fine aromatics, fruity, dry and uplifting.
Alternatively, for vegan red wine loves we suggest Tesco Finest Médoc 2018. This smooth and fruity vegan blend of Merlot and Cabernet Sauvignon is rich and full of vibrant fruit, black pepper and spice, fragrant – well-structured and well-integrated oak. 
Whether you pick some of these wines as gifts or to enjoy yourself, we hope you have a wonderful Christmas!