The Bordeaux Wines You Need at Thanksgiving Dinner
Thanksgiving is one of the best holidays in the US: you will spend time with family and friends and enjoy nice food and wine!
You've spent all day basting the turkey, and you're just about ready to sit down to a Thanksgiving feast.
Despite the myriad of flavours vying for attention on the traditional Thanksgiving table, choosing a wine for your full house of guests does not have to be tricky or leave you worried about your wallet. Thanksgiving calls for wines that deliver on fruity, autumnal flavours but that don't overpower its turkey & gravy centrepiece. We're also looking for wines to help your palette stay fresh because, let's be honest, Thanksgiving is an endurance sport.
Here's our guide to the Bordeaux wines you need at Thanksgiving dinner, no matter what you're serving!
Start by celebrating your holidays in style with bubbles crafted in Bordeaux. Pour a glass of Crémant de Bordeaux for each of your guests; it will be the perfect way to welcome them into your home. Learn more about Crémant de Bordeaux offerings here.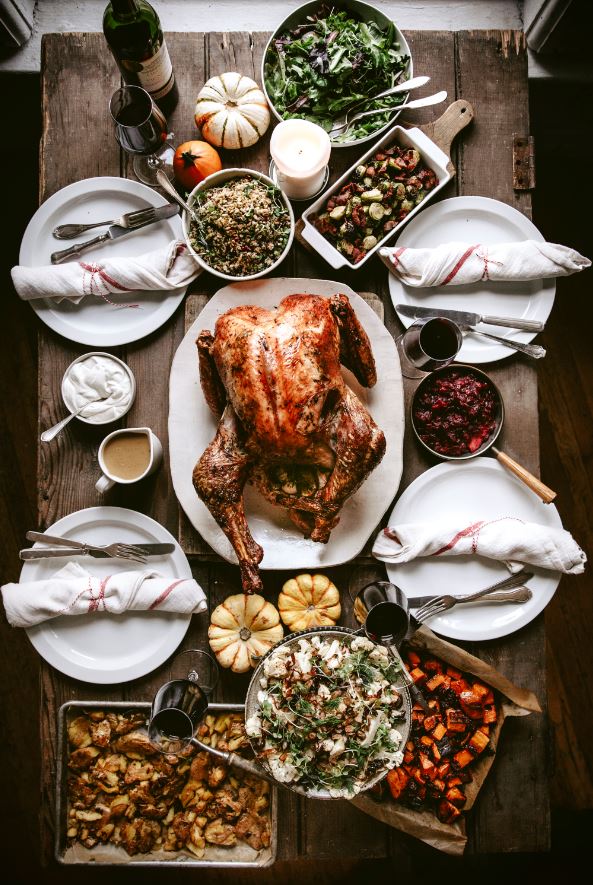 Merlot

from

Bordeaux
Turkey, stuffing, and mashed potatoes are staples on most Thanksgiving spreads, so the dominant grape variety for your feast wine should be focus on Merlot. The rich juices from the turkey, the pronounced herbs in the stuffing, and the creaminess of mashed potatoes will be complemented by it characteristically supple and round and the aroma of fleshy red fruits like plum, fig, and often roasted notes after a few years of aging.
This is the most planted grape variety in Bordeaux. Its secret: cool, moist soil is where it is best able to express its full potential.
The name Merlot comes from its resemblance to the blue-black plumage of the blackbird (merle). Born of a cross between Cabernet Franc and Magdeleine Noire des Charentes, Merlot was once called Merlau, Plant Médoc, Sémillon Rouge, Béguey, Picard, Alicante, and Crabutet Noir.
You can find all the wines of this variety here.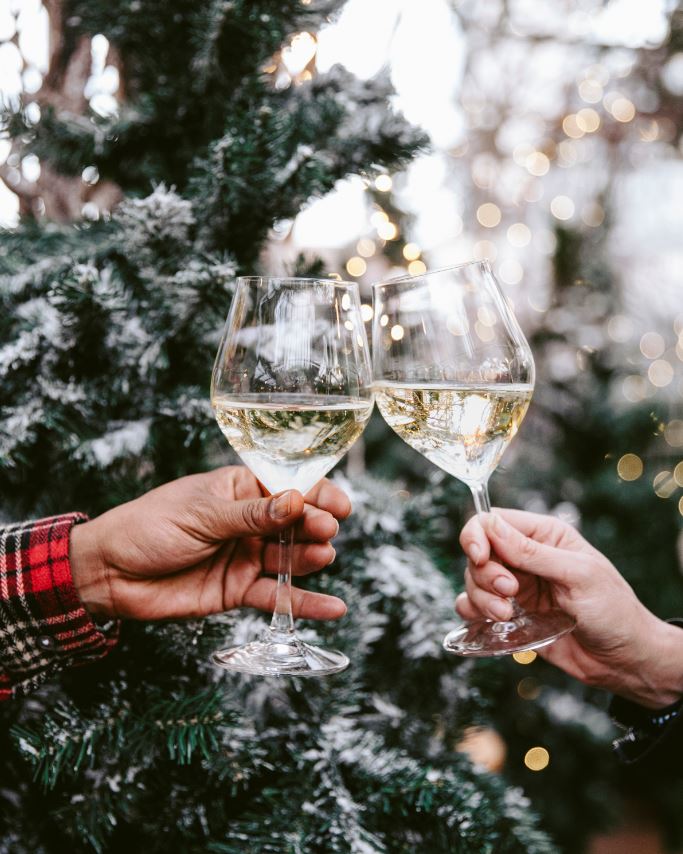 Sauvignon Blanc from Bordeaux
Vibrant vegetables help balance out the decadent proteins and carbs adorning your Thanksgiving table. Whether you're lightening things up with roasted brussels sprouts, sauteed green beans, a leafy salad, or roasted root vegetables, opt for a chilled Sauvignon Blanc. You can choose from different appellations in Bordeaux area.
The right amount of acidity, minerality and freshness of the Sauvignon Blanc will add brightness to your meal.
A Bordeaux from Graves, Pessac-Léognan or Bordeaux region will be the perfect companion. Discover our selection here.
Sweet wines from Bordeaux
After you've digested your main course, it's time for something sweet! Traditional pumpkin pie might take the spotlight on the dessert table, or even warm roasted pears with fall spices. Wherever your sweet tooth takes you, pour a glass of sweet Bordeaux as Sauternes to finish your meal on the perfect note. Rich notes of honey, stone fruits, and syrupy sweetness make sweet wines from Bordeaux (such as Sauternes, Barsac, Sainte Croix du Mont etc.) the ultimate dessert pairing to send off your guests into a post-Thanksgiving slumber.
Explore our selection of Sweet Bordeaux wines here.