Cheese & Bordeaux wine pairings
Pairing wine and cheese is both one of life's most simple pleasures and perfect unions. With so many options to choose from, picking a balanced and focused selection can be a tall order. The key to curating an excellent selection is to offer distinct wine varietals with cheese particularly tailored to eat with each.  By focusing on one specific wine region, you can give your wine and cheese selection some focus. Bordeaux is a particularly well-suited wine region to match with a variety of cheeses because of the breath of excellent wines from the area.
Always a crowd-pleaser at any gathering, cheddar is an essential component of any cheese selection. Pair cheddar, or any sharp, semi-hard cheese, with a dry white wine like a Bordeaux Blanc. Bordeaux Blanc wines are particularly crisp and refreshing, as they are comprised largely of Sémillon and Sauvignon Blanc grapes. Pay a special nod to white wines from the Graves region, which are known for their bright acidity and minerality, which cuts right through the sharpness of a good cheddar.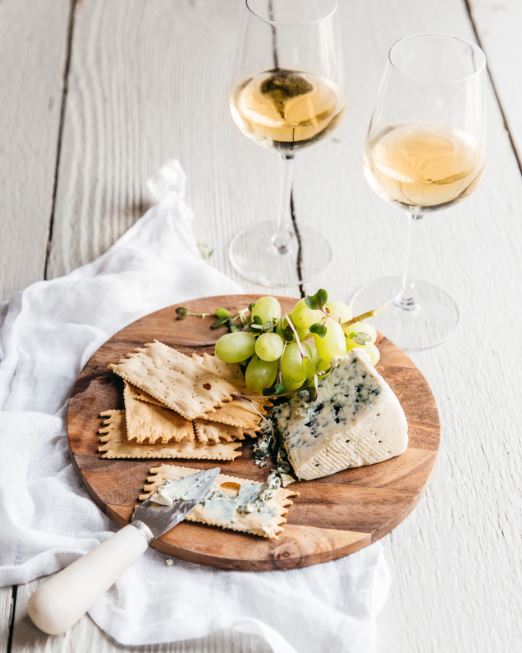 Roquefort, or blue cheese, can be polarising because of its distinctive look and taste. However, its flavour is both mellowed and enhanced by a sweet wine. Turn sceptics into believers by pairing Roquefort with a glass of Sauternes, the sweet wine of Bordeaux. Wines from the Sauternes region are known to have characteristics of stone fruits and honey, with a nutty finish. The high salt content of Roquefort cheese tempers the smooth sweetness of the Sauternes; a combination that will both surprise and delight.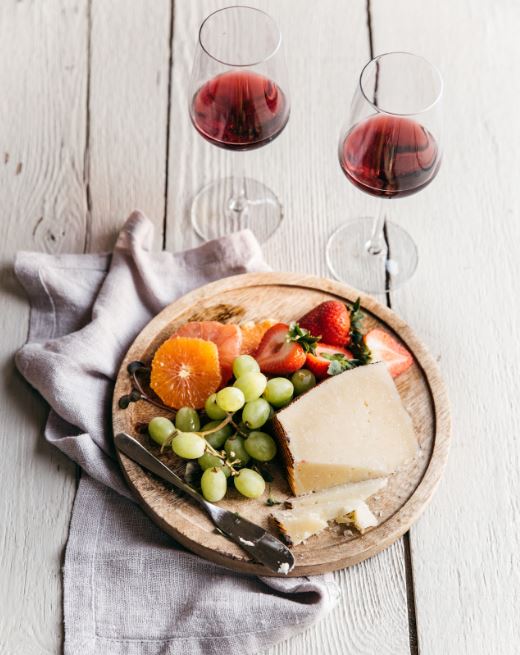 With a sweet wine and a white wine, you will want to add an easy-drinking red to your wine selection. The Bordeaux region produces 10:1 reds to whites, so you will be spoiled for choice. Young red Bordeaux wines have a lot of character, brightness, and tannins. These fruit-forward, lip-smacking wines pair particularly well with French Comte cheese, or any hard cows' milk cheese with a distinct flavour.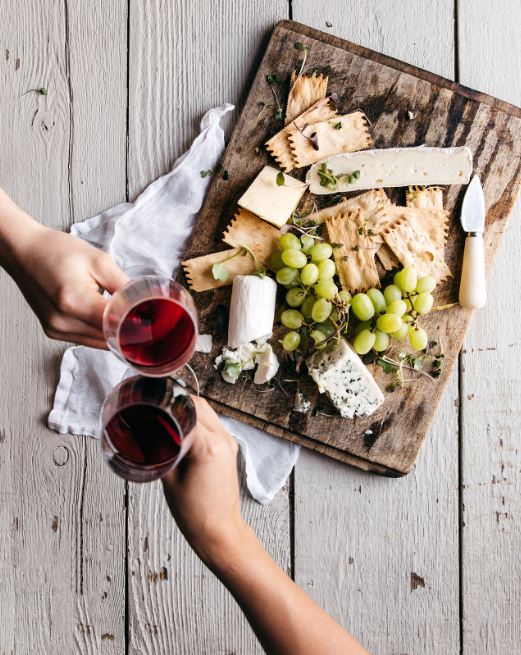 A few other cheese and wine pairing tips
A classic pairing for goat cheese is Sauvignon Blanc but you might want to try something different, a light and refreshing Bordeaux rosé would work really well here too.
Sharp cheese or aged cheese (six months or older) are best served with full-bodied red Bordeaux wines – to beautifully compliment the bold flavours. As a rule of thumb, the more mature your cheese is, the bolder and fuller-bodied wine you should pair with it.
While creamy cheeses, such as Brie, typically pair better with wines that have more acidity. Why not try a refreshing, dry white Bordeaux, affordable and delicious.
Regardless of what your favourite cheese is, we hope you enjoy it with Bordeaux wines!