Celebrating Christmas with four generations of winegrowers at Château de Garbes.
The Bordeaux wine industry is rich with family-owned businesses that have spanned multiple generations. What is even more fascinating is when four generations are still working alongside each other in different aspects of the business. One shining example: the David family of the Château de Garbes — a most vibrant and dynamic family in Bordeaux making wines together — nestled in Gabarnac in Bordeaux region. 
For seven generations, the David family has been running the vineyard, growing it from 10 hectares in 1900 to 63 hectares today. The operation thrives on passion, tradition, and heritage, and the David family invited us inside their home to share with us the legacy and story of the Château de Garbes.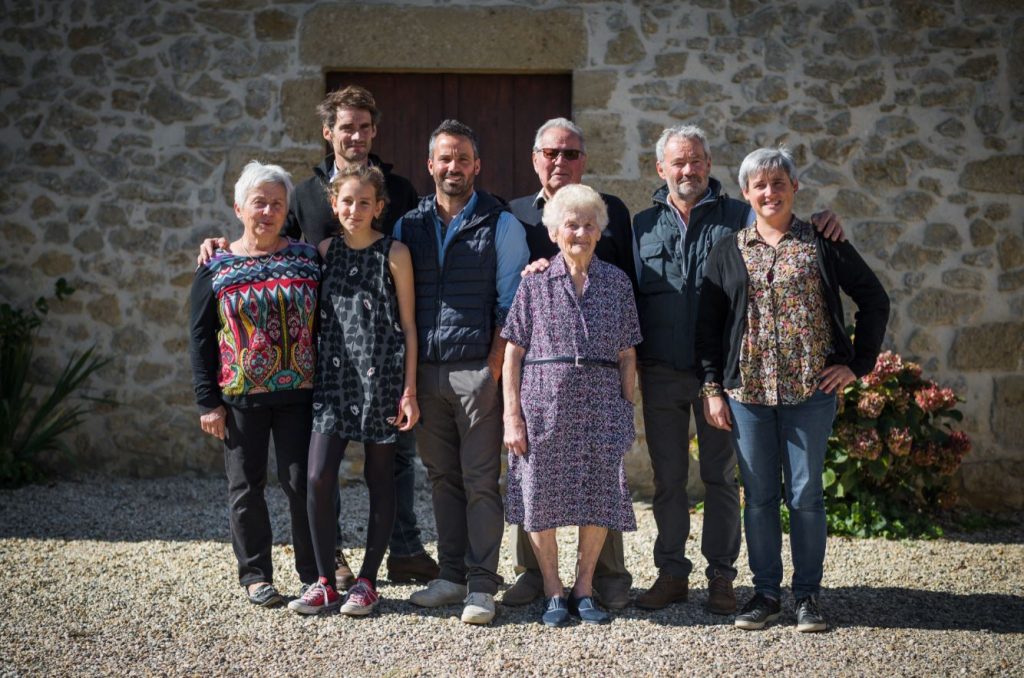 Gathered around the large dining room table of the property, the family is busy preparing Christmas dinner. It's hands-on, with everyone putting in their share of the work. Like on the vineyard, the roles are distributed naturally between the members of this large family. "We have 4 children, 10 grandchildren, 15 great grandchildren, and the 16th is on the way," the patriarch shouts.
In the David family, nurturing the links between generations is essential, but natural. Fabien, one of the grandsons —  and the first of the 6th generation to come to work on the family property — says it very well: "We were never forced to choose to follow our parents' profession. It came naturally. It's just a passion, and I thrive there every day." 
For this family, the Christmas season is obviously very important. "We are many, and the Christmas holidays are real moments that bring us together. Formerly, it was us who organized the meals, but now it is the younger generation … because we are starting to get old," jokes Pierre. "It's always nice to meet up to celebrate the end of the year with joy, because we are a close family that gets along very well, even at work." He adds, "it's lucky."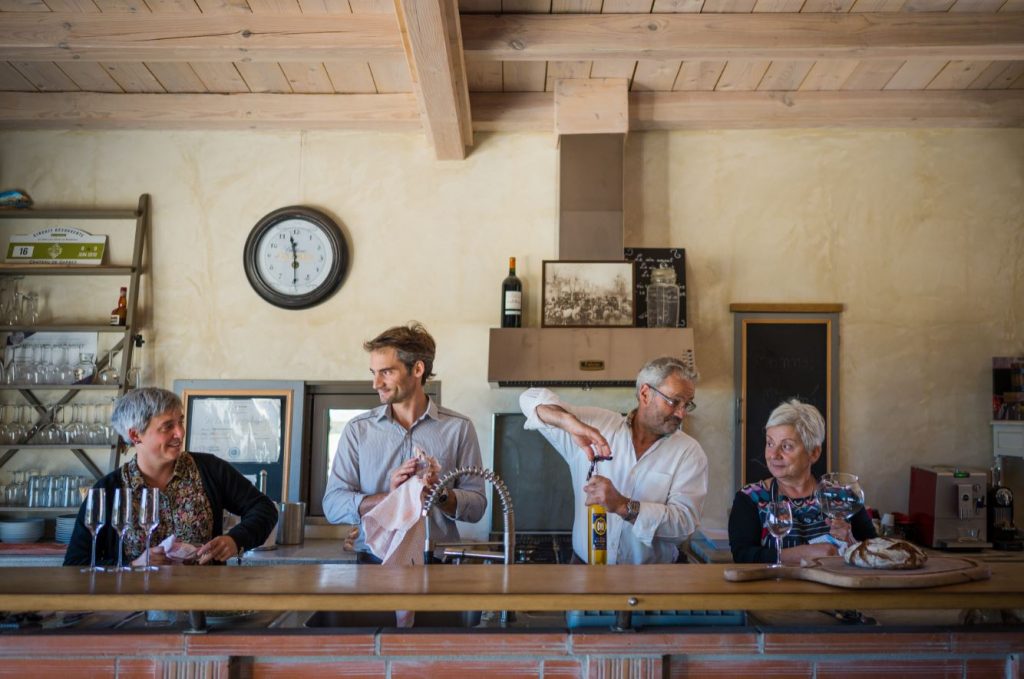 Luck. A word that comes back when you hear different generations say it. Fabien adds.  "We are well aware of having a lot of luck by having the elders with us, in excellent health, always ready to help us and to advise us, with their experience and that transmitted to them by their ancestors. Sharing a good meal with good wine in their company makes us happy. "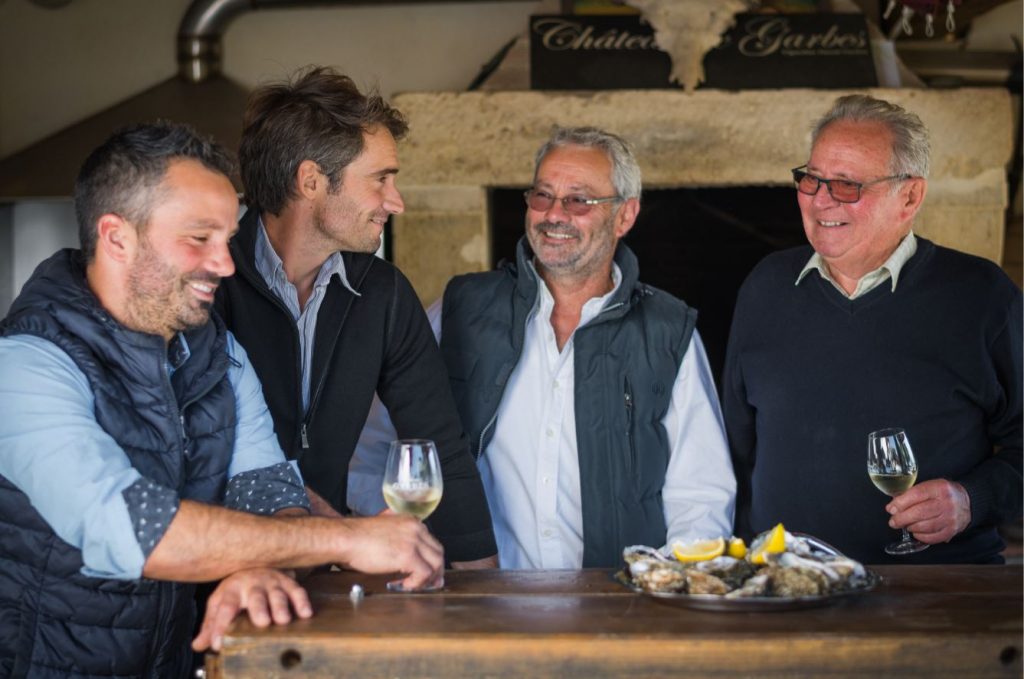 Then, we discuss their favorite wine and food pairings for a Christmas feast. As an aperitif, Fabien most enjoys their Crémant, which pairs perfectly with fresh oysters. To enhance the taste of a holiday turkey, Pierre employs a sweet Cadillac, but younger people might opt for red wine. Fabien's mother — the chef of the family — explains her own special tip, which consists of sprinkling the poultry with sweet wine while cooking. Fabien licks his lips, noting that "it caramelizes the skin and it's delicious." A full-bodied red wine blend of Merlot, Cabernet Sauvignon & Cabernet Franc is unanimous for this occasion's cheese platter. And for dessert, Fabien offers pink Crémant.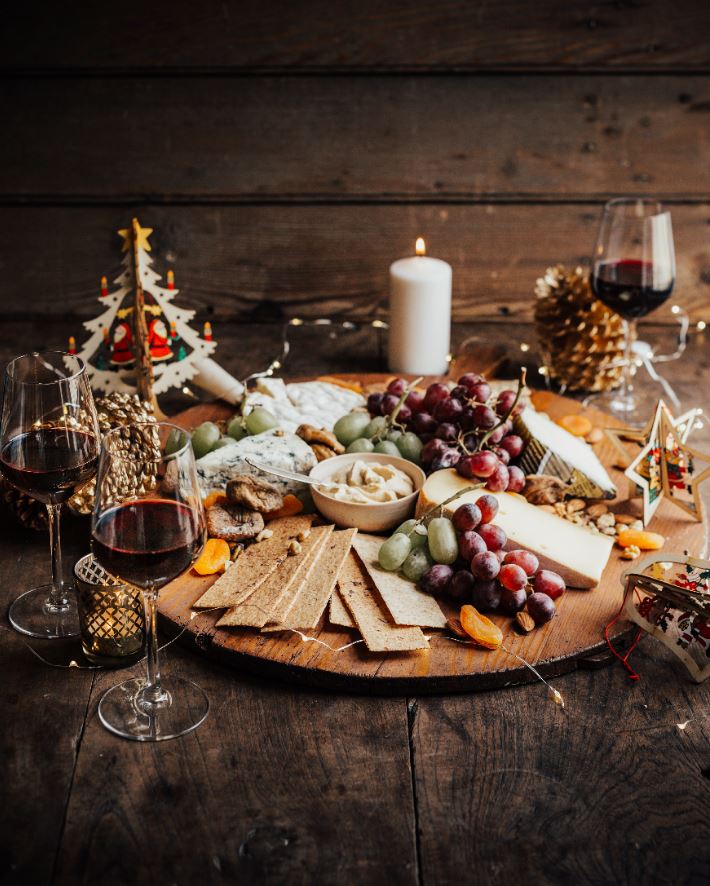 This family shares their love of a job well done, well-prepared food, and well-chosen wines. It's what binds them together, especially at Christmastime. Fabien admits that the family tradition of wine has been transmitted almost instinctively between generations: "My grandfather taught us the culture of the soil, the relationship to the land, while our father and our uncle taught us viticulture, the vineyard, and oenology." 
After enjoying their Christmas feast, everyone gathers around the fireplace to share their favorite memories. For Fabien, it is simply to live and work with the people he loves, in this environment that he loves: "My favorite moment is after work, meeting with family, friends, and colleagues for a chat around a glass of wine, surrounded by vineyards, well aware of the evolution of this exceptional environment."