Which Wine to Drink While Watching a Halloween Flick
With spooky Halloween vibes in the air, it's the perfect time to cozy up with your favorite scary movie. Whether you're a fan of cult slasher films, psychological thrillers, or a flick that dials up the humor, every Halloween movie on our list is made better by a glass of Bordeaux.
Scream 
If visions of the iconic 90s Scream mask don't come to mind, you'll soon commit it to memory after watching this iconic Halloween film. With landmark performances by Drew Barrymore and Neve Campbell, it nails the slasher genre on the head. Pour a rich, dry red to accompany all the gratuitous gore of movie blood!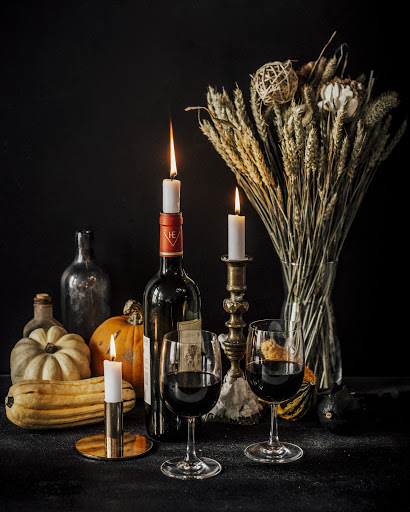 It's the Great Pumpkin, Charlie Brown
We're switching things up and calling on our favorite kids from the Peanuts crew! Led by lovable Charlie Brown, forlorn Linus, and bossypants Lucy, this timeless Halloween classic is enjoyable for the whole family. Adults can sweeten the plot with a glass of sweet white Bordeaux.
Get Out 
This 2017 thriller written and directed by Jordan Peele was a breakout during awards season. Tapping into complex themes, Get Out builds suspense and fear when you realize nothing is as it appears. To complement the blend of lies versus reality, opt for a dry rosé, which walks the line between red and white. 
Beetlejuice
Say his name three times and he'll appear! If only the Beetlejuice effect applied whenever we wanted a glass on wine. Slip on your best black and white striped suit, get a little zany, and sip on your favorite red as you dance along to "Day-O!"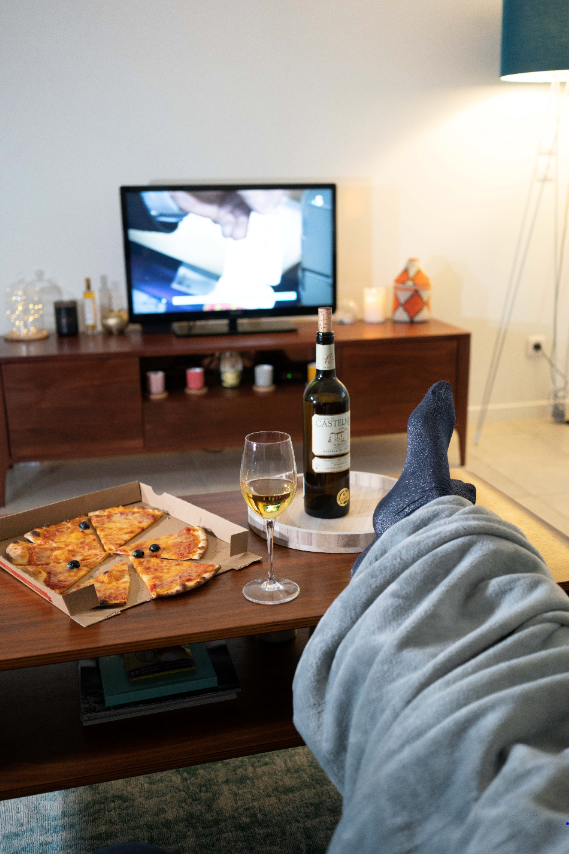 Edward Scissorhands
This career-making performance for Johnny Depp casts him as a complicated, yet lovable outsider with the unique trait of scissors for hands. The humor is dry and piled high, so accompany it with a bone dry Bordeaux. 
Ghostbusters
Who ya gonna call? The Ghostbusters gang is ready to save the city from the giant Stay Puft Marshmallow Man and all the ghosts and ghouls wreaking havoc on their metropolis. The cast keeps the humor rolling in the midst of all the chaos, so we'd recommend keeping it light with your favorite rosé!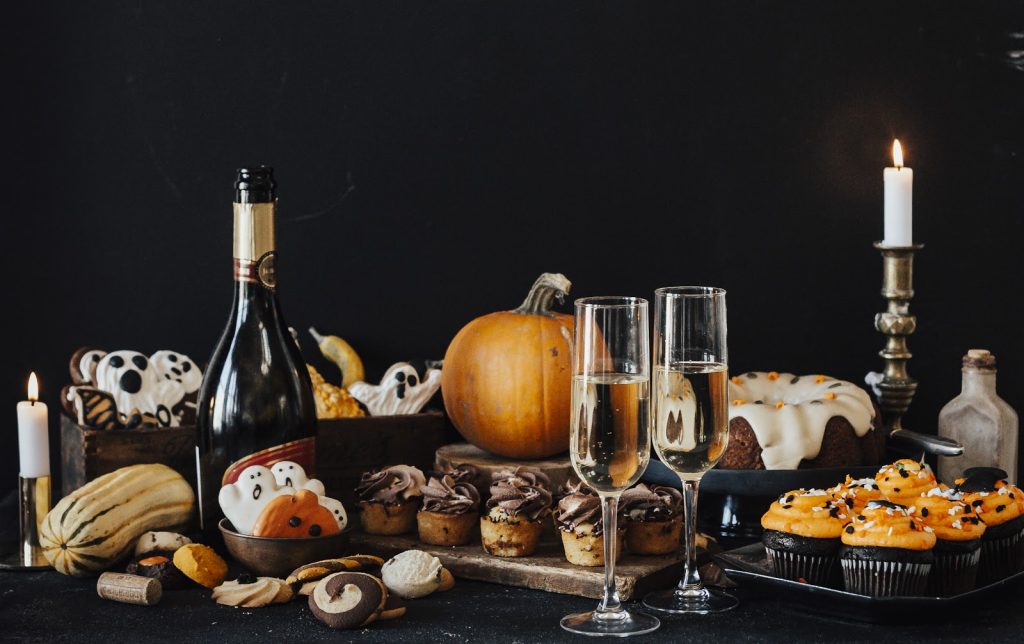 Carrie

 
Beware if you're faint of heart. This 1976 prom gone wrong blockbuster brings the blood and guts! For those who don't mind, or better yet, love a little Halloween gore, accompany your watch party with an equally effective red wine.