Food and wine pairings
Tapas table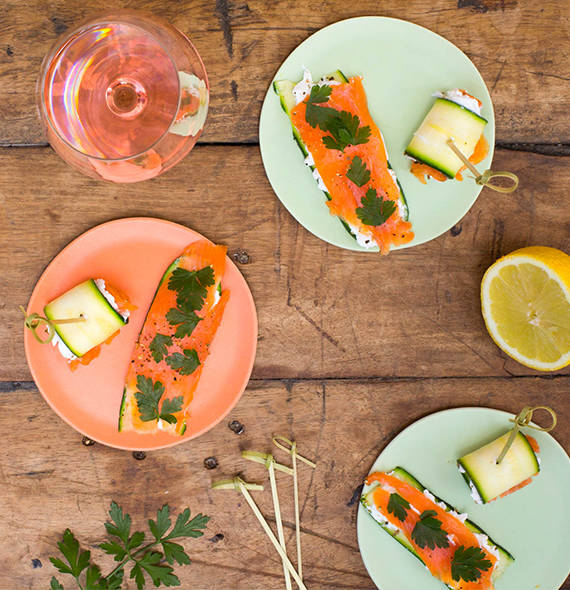 Salmon Courgette Rolls
For 2 - 4 people
CLASSIC WINE PAIRING
Goat cheese and Graves white wine: a must-taste! A dry white Graves, with its aromas from oak-barrel ageing, is mellow and elegant.
ORIGINAL WINE PAIRING
Try a slightly fruity rosé! It's just the right balance between the salmon's saltiness and the cool, refreshing goat cheese.
INGREDIENTS
2 organic courgettes (one yellow and one green)
4 slices of smoked salmon (or trout)
1 lemon
150g of fresh goat cheese
1 bunch flat-leaf parsley
salt/pepper
Wash courgettes and slice into very thin strips. Steam for 5 mins. Leave to cool. Spread cheese on slices; salt and pepper.
Cut smoked salmon slices into strips and lay on top of fresh goat cheese. Add a splash of lemon juice and a few parsley leaves. Roll strips up together.