Bordeaux wines to enjoy this autumn
With the change in weather, it's the perfect time to enjoy a cosy evening at home shared with friends and family over a glass of delicious Bordeaux wine. Perfect to enjoy on their own or with a variety of food pairings, here is a selection of our favourite wines to try this autumn.
Dry White Bordeaux Château Bel Air Perponcher Réserve 2020
It may surprise you, but the Bordeaux region has always produced white wines – and a lot of them are made with Sauvignon Blanc grapes! Today, 2,000 winemakers, who mostly run small estates, continue the thousand-year-old tradition of white wines in Bordeaux. We suggest you try the reliably fresh, aromatic and unoaked Bordeaux white Château Bel Air Perponcher Réserve from the Entre-Deux-Mers region combining roughly two-thirds Sauvignon Blanc and a third Sémillon with a touch of Muscadelle for added character. This wine possesses a typically zesty mouthfeel, supported by a touch of fresh peaches, yellow plums and pears on the nose. Great to enjoy on its own or pair with all sorts of seafood and fish.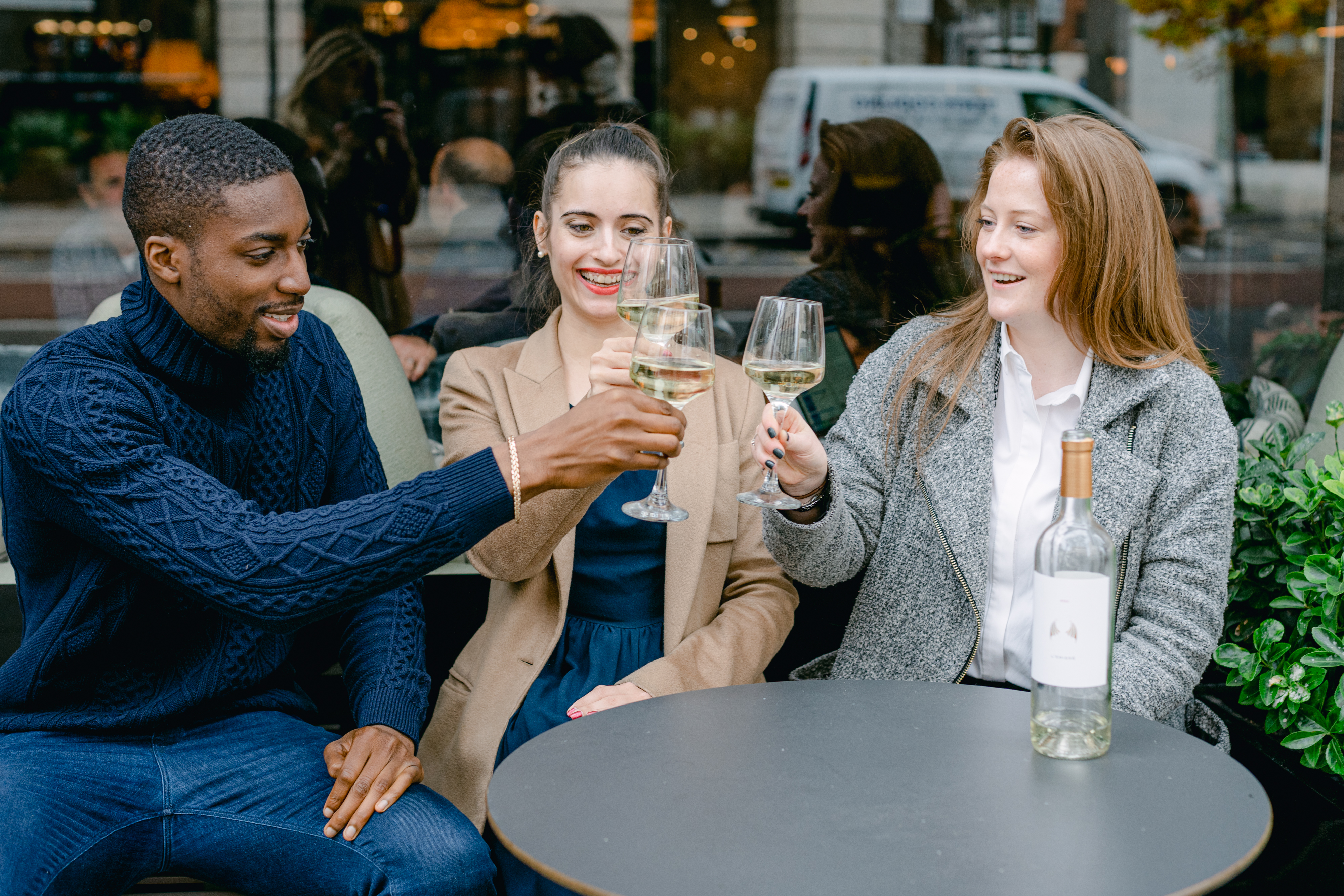 Clarendelle Bordeaux Rosé 2021
There's nothing better on a cold evening than a delicious, and nourishing Thai curry, and it may surprise you but Bordeaux rosé makes for a wonderful match. Far from being just for summer, Bordeaux Rosés have the acidity and lively fruit flavours to cut through the richness of the coconut milk in this dish, yet are not tannic, making them the classic choice to stand up to spice. Clarendelle Bordeaux Rosé is a lively and vibrant blend of Merlot, Cabernet Sauvignon and Cabernet Franc showing redcurrant, passion fruit character with notes of camomile.
Red Roc Meynard Bordeaux Supérieur 2016
Hosting a wine and pizza night? No matter whether you opt for a homemade pizza or order a takeaway – we have Bordeaux wines to match with all the possible toppings. To stand up to the strong spice of pepperoni, we suggest opting for a wine with rich, fruity flavours like a Bordeaux Supérieur such as Roc Meynard Bordeaux Supérieur, sustainably produced from Merlot grapes. Its ripe red fruit with crisp acidity and fine tannins will cut through the pepperoni's fat and saltiness, providing the perfect match. The same rule can be applied to other meaty pizzas like sausage or meatballs.
Sweet Bordeaux Château Liot Sauternes 2019
Sweet Bordeaux wines are far from only being suited to serve with desserts, in fact the sweetness and succulent fruit flavours make for an ideal match for slightly spicy dishes. They also go very well with sushi and Asian flavours like wasabi and ginger or with blue cheeses. We suggest Château Liot from Sauternes packed with honeyed, lemon curd and almond flavours, lovely sweetness offset by racy acidity. This wine is youthful and elegant, luscious and fresh at the same time, with a delightful lingeringl finish.
Sparkling Crémant de Bordeaux
Last but not least, white and rosé sparkling Crémants would be the perfect way to start any gatherings with friends. With their delicate bubbles and full of freshness, they are best enjoyed on their own or with aperitifs, shellfish and red fruit desserts. Why not try Timberlay Crémant de Bordeaux Brut – this great value sparkler with zesty aromas of lemon posset with accents of flowers, apple pie and candied lemon flavours, a savoury note and refreshing tartness, is easy-drinking and will surely be a hit with your guests.
Alternatively, try a rosé Crémant such as Bonhoste de B Rosé. This bright and fruity sparkling blend of Merlot and Cabernet Franc is showing rhubarb and pink grapefruit aromas with rose petal, it is soft and dry.
We hope you find the selection helpful and have a great autumn with your favourite wines!