Britons in Bordeaux vineyards
It all started with a marriage of the duchess Eleanor of Aquitaine, true local heroine, who in 1152 married the man who two years later would become King of England Henry II.
Aquitaine by this marriage became English and remained in English possession for 300 years until 1453 with the end of the 100 years war.
The links between England and Bordeaux are therefore deep and ancient. England is a market that made the fortune of Bordeaux. Many English merchants have come over the centuries to settle in the vineyard to trade but also to produce wine.
Today the vineyard continues to attract British nationals.
We met with three of them to talk about their work and life in the Bordeaux region.
Sally Evans, owner of Château George 7 in Fronsac
At over 55, after a very eventful professional life, Sally Evans decided to change her life and become a winegrower. Being a true woman of action, she started training, learning to taste and to make wine. It was during this period that she visited vineyards in Bordeaux. And it was love at first sight. Sally didn't know anyone in the area but decided to take the plunge. She bought vines in Fronsac and created a new chateau – a small nugget of 2 ha producing 10,000 bottles of a great 100% Merlot wine. 
The first vintage? 2018. 
The name? Château George 7. 
Why did you choose this name? Because it perfectly illustrates what I want to do here: blend the history and tradition of Bordeaux winemaking with forward-looking and innovative approaches to create a wine which is really the taste of consumers today. George is a traditional English name and is only French for the historical side, and the number 7 is written in Arabic to evoke modernity and the future because it is the first name of the future king of England! God save the prince!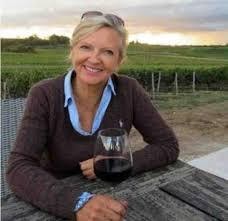 Chris Myers, Export Director at Château Palmer (Grand Cru Classé AOC Margaux)
Very early on, from the age of 16, Chris Myers became passionate about wine. Introduced to wine tasting by a friend, a student like him in an English college and son of a port producer, Chris then decided to make wine his profession. At 18, he therefore landed in France to learn about wine and naturally chose the Bordeaux vineyard. For this young Englishman, Bordeaux is the heart of the reactor, the emblematic region of the wine world in which he wants to work. He was impressed by the power of the marketing of Bordeaux wines as 40% of the production is sold abroad. A great place to pursue a career as an export manager. A love story between Chris and Bordeaux that is not about to stop. He loves the vineyard and the exceptional living environment offered by the city of Bordeaux and its region so much that he married a lady from Bordeaux.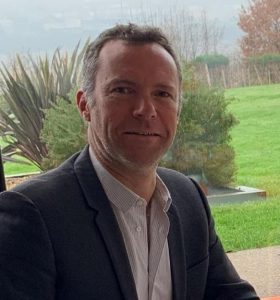 Alexander Hall, creator of Bespoke Bordeaux wine tours
In his first professional life, Alexander Hall was a business banker in London. After a sabbatical break of 3 months, a winemaker in New Zealand convinced him to completely change his career. The grandson of English farmers, he wanted to rediscover his roots as a farmer. After a meeting with an English winemaker based in Bordeaux, who invited him to come and work in his vineyard, Alexander decided to take the plunge. He left his job in London and arrived in Bordeaux in 2004 at the age of 37. For 3 years, he learned winemaking by working for different châteaux in Bordeaux and also again in New Zealand. After having acquired a very solid technical background, Alexander decided to contribute to the promotion of winemaking in Bordeaux by creating Bespoke Wine Tours, a high-end and tailor-made wine tours agency (unique, tailor-made private wine tours and exclusive corporate events). He is also developing a second activity as a consultant in the acquisition of wine-growing properties (Vineyard Intelligence) in which his skills as a former business banker combined with his wine-growing technical knowledge are very useful for advising individuals or companies who want to buy a vineyard in Bordeaux or elsewhere.