A Taste of Bordeaux [Guest Blog by Chicago Food Girl]
The key to being a good host is making every guest feel comfortable and essential to the evening's success. And from my experience, the best way to do this is to give them choices. The more choices, the better.
Thus I decided to walk over to my neighborhood wine store (Andersonville Wine & Spirits) and taste test some wine in preparation for the dinner. As a loyal follower, if you learn one thing from this blog, know that I will never, ever serve a guest anything, unless it has the ChicagoFoodGirl seal of approval.I ended up purchasing plenty of bottles; all from the Bordeaux region of France, to sample throughout the week prior to dinner.  These wines are generally made from a blend of grapes. The presence of several grape varieties brings richness, which is an integral part of the character of Bordeaux wines.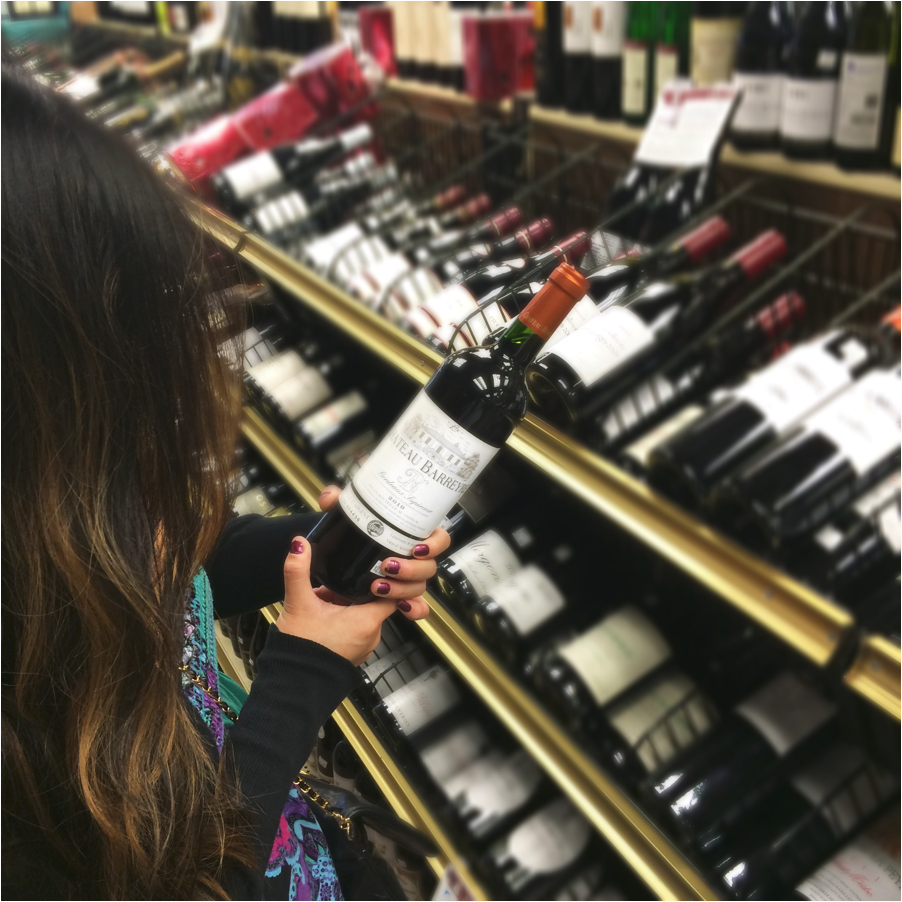 Selecting possible wines for the big dinner @ Andersonville Wine & Spirits on N. Clark and Foster.
My personal favorites from my shopping spree are listed below, including tasting notes and unexpected food pairings. I selected one white and two reds. I plan on stocking-up on each of the following wines for the upcoming dinner. All three wines were less than $30 per bottle.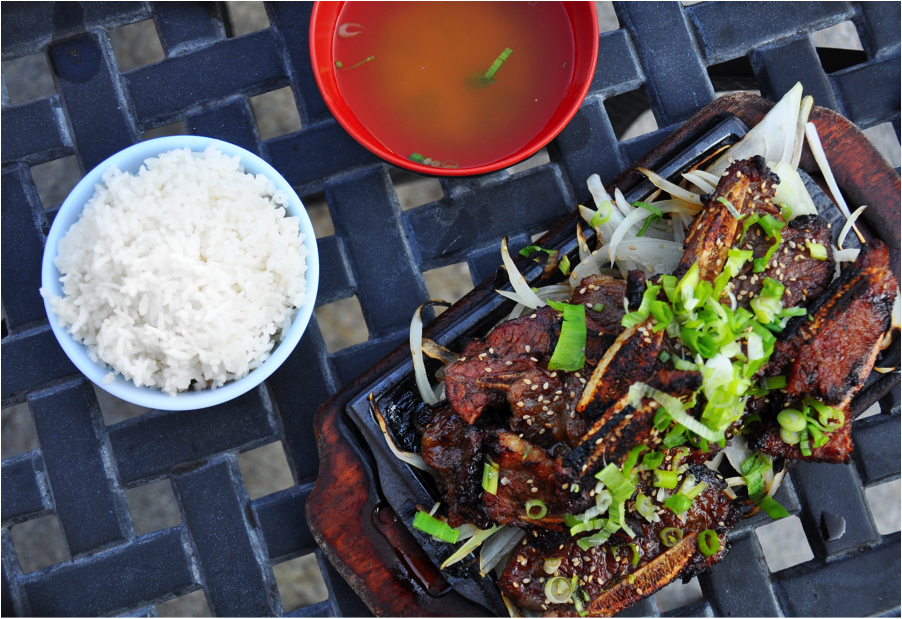 Korean BBQ, enough said.
Domaine des Justices Blanc 2013 ($17)
This white is a blend of two of the largest white grape varieties in Bordeaux; Sauvignon Blanc and Sémillon. My boyfriend's personal favorite of the three—perfect for that first glass following work. Very refreshing when slightly chilled.
Tasting notes: Dry white wine, hints of fig and honey, with a texture that is crisp and well-balanced.
Recommended food pairing: Korean Barbecue. Great fit with Korean tacos (spicy pork or kalbi) and kimchi fries.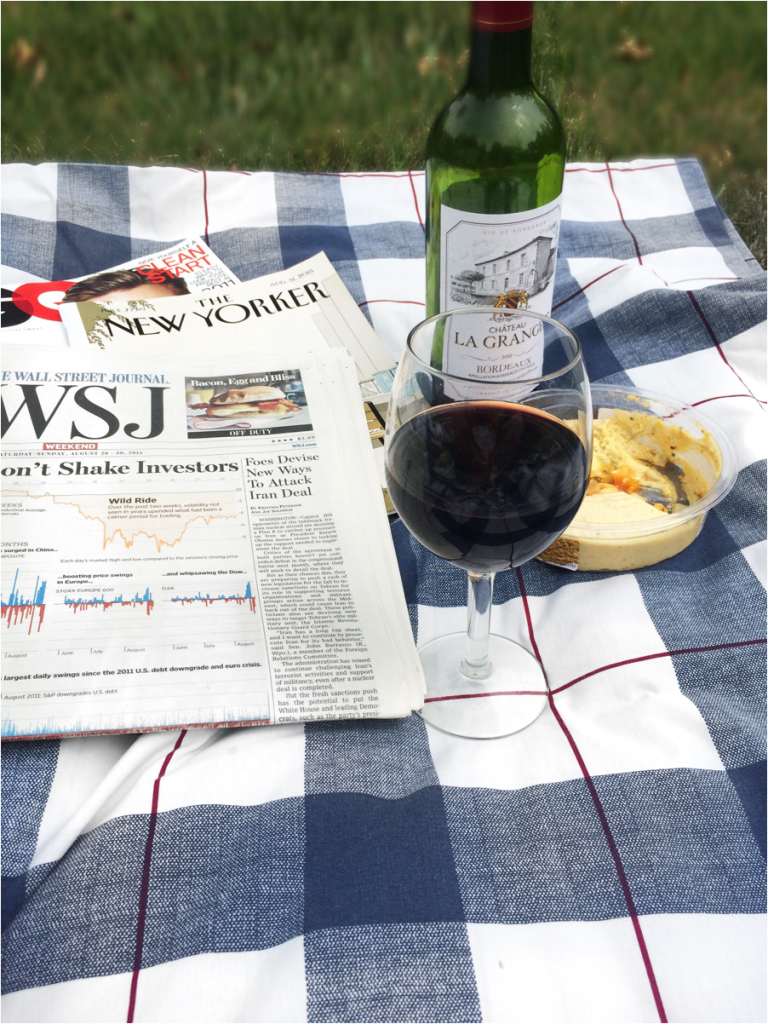 Enjoying the beautiful day.
Chateau La Grange 2010 ($23)
This red is a blend of two of the largest red grape varieties in Bordeaux; Merlot and Cabernet-Sauvignon. Great wine for special dinners and more importantly it won't break the bank. I think this red will be the talk of the night!
Tasting notes: A very rich and ripe red wine. Juicy dark fruit flavors meld together easily.
Recommended food pairing: American. Fantastic fit with a classic cheeseburger and fries.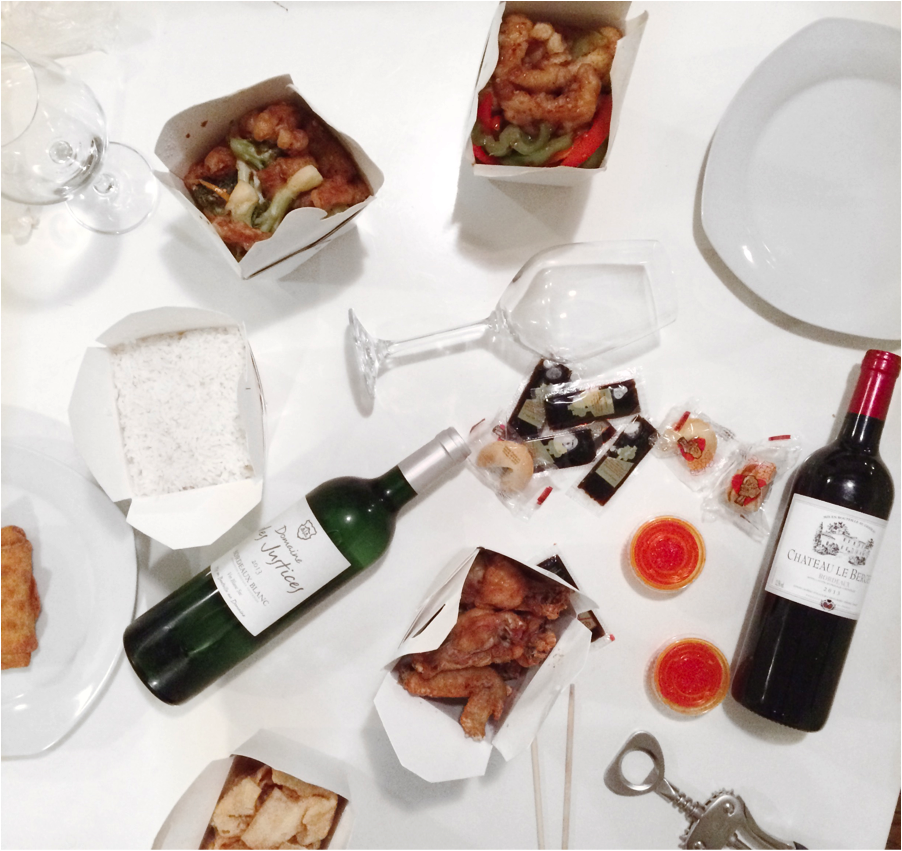 Who would have thought Bordeaux pairs well with Chinese food?
Chateau Le Bergey 2013 ($10)
This red is also a blend of Merlot and Cabernet-Sauvignon. Good for those nights in with takeout and a movie.
Tasting notes: Fruity red wine: cherry, blackberry and licorice. Very smooth finish and easy to drink.
Recommended food pairing: Chinese. Phenomenal wine with General Tso's chicken and white rice from your neighborhood Chinese restaurant.