Exploring Bordeaux [Guest Blog by Wine. All The Time.]
It"s a mythical creature of beauty and prestige that many consider to be the gold standard of wine. It is alluring, and also quite frankly, fucking intimidating. It"s Bordeaux, for god"s sake; one of heaven"s most complex juices with one of hell"s most infamous labels.
There are so many words but none of which even tell you what the varietal is!Well my friends, that is because (almost) all Bordeaux wines are blends of the same nine varietals. Red wines are blends of Cabernet Sauvignon and Merlot, with guest stars Cabernet Franc, Malbec and Petit Verdot. White wines are made of Sauvignon Blanc and Sémillon, with regular appearances from Muscadelle and Ugni Blanc. Each blend varies from wine to wine, and appellation to appellation, which can be hard to keep track of since there are about sixty appellations in all. 
Although I can decipher secret A.O.C. label codes without lemon juice, Bordeaux isn"t my forte. And the best way to learn about wine is to drink it. The good news is you don"t need a bachelors degree in Premier Crus to get a good Bordeaux. All you need is a thirst for elegant wine and a trusty wine store.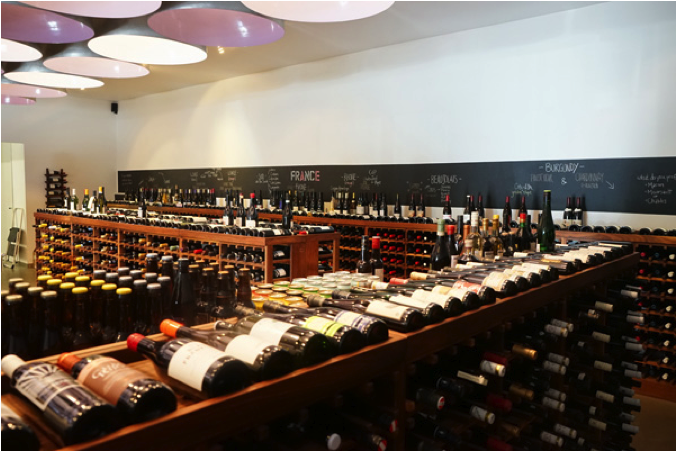 When I"m looking to investigate new wines, I always turn to the people I buy wine from, like DomaineLA. Known for their unique curation of carefully crafted wines, DomaineLA is my go-to for any occasion, whether I"m just stocking up on favorites or venturing into the unknown. All I need to do is simply ask, "Hey, what"s good?"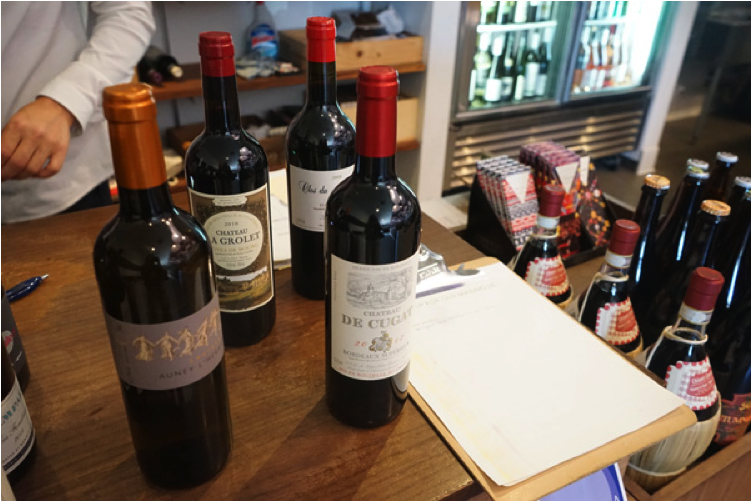 Based upon that age-old question, and the stipulation that I wanted bottles that spanned appellations and price ranges, they helped me pick out some dope bottles to explore more of Bordeaux.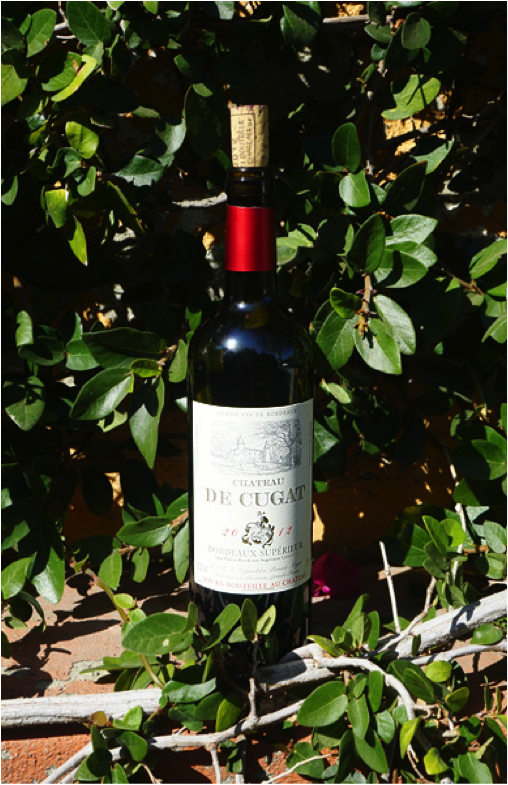 Chateau de Cugat Bordeaux Supérieur
Varietal: Cabernet Sauvignon, Merlot
A.O.C: Bordeaux Supérieur
Year: 2012
Price: $12.99
The Chateau de Cugat is a Bordeaux Supérieur, meaning the wine was made in Bordeaux and met the requirements to be recognized as a Bordeaux, but did not meet the specifications for refined classification. Does that mean they"re not awesome? No way! Bordeaux Supérieur wines are awesome easy-drinkers, simple and supple with tons of flavor but without having to think about them too much. The bouquet on the Chateau de Cugat is filled with spice, with a touch of blackcurrant and tobacco. The palate is also quite spicy and dry, with a prickly finish.
To quote Hugh Grant in Notting Hill, "It"s not Jane Austen, it"s not Henry James but it"s gripping." And gripping is fucking awesome when you"ve only paid $12.99!It"s a perfect high-low pairing that is fanciful on so many levels. Try with take-out Chinese and a nearly nude lover. Or do it in bed while watching Amelié and you"ll feel like Julia Roberts in no time.As for the Ross Test, it"s a touch bitter, but a good chaser of fried rice and cuddling would make it just fine. 
Château La Grolet Côtes de Bourg
Varietal: Merlot, Cabernet Sauvignon, Malbec
A.O.C.: Côtes de Bourg
Year: 2010
Price: $18.99
"Côtes" are the regions of far-flung hillsides in Bordeaux, and are some of the oldest vines in the region. These regions are known for their light and succulent reds. This wine is no exception. The Château La Grolet"s bouquet is that of the juiciest, nearly-too-ripe strawberries from the backyard. They"ve been cooking in the summer sun for months and upon the slightest squeeze, ooze warm jam. Also present are hints of vanilla, wet gravel, and heavy cherries. It tastes like Yann Tiersen romantically ripping down a piano. Paced upon one"s heartstrings, it starts slow and soft, and crescendos into a melodic spill of dark berries, fresh cut wood, leather, and just a touch of citrus. Its finish is lingering and salty, and makes me immediately want a cheeseburger. The Ross Test tastes like surprisingly delicious perfume. Though not highly recommended, I wouldn"t fault you for chugging in a fit of passion.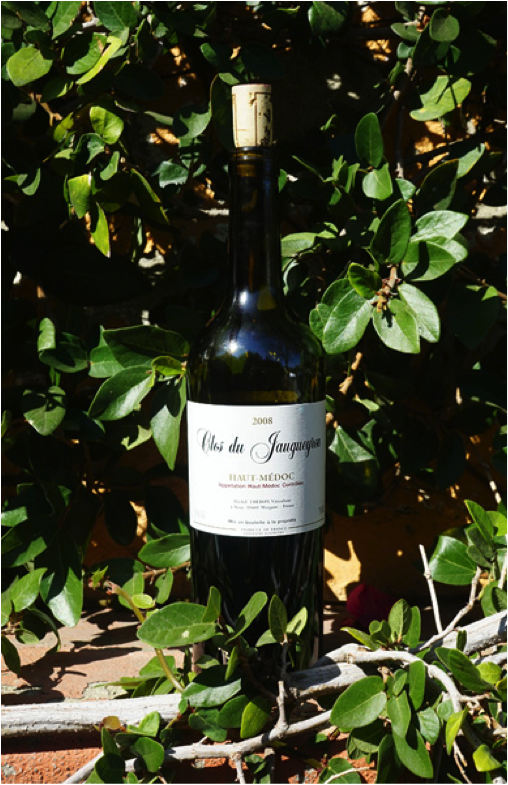 Clos du Jaugueyron Haut-Médoc
Varietal: Cabernet Sauvignon, Merlot, Cabernet Franc, Petit Verdot
A.O.C.:  Haut-Médoc
Year: 2008
Price: $31.99
Haut-Médoc is the southern region of the Médoc. Seems simple enough, until you learn that the northern region of Médoc is also just called Médoc. For our purposes, what"s important is that you remember that the entire region of Médoc is the largest of Bordeaux"s prominent regions and makes for a tight wine, and that the southern Haut-Médoc is known for having the best terroir.
So what I"m saying is: if you walk into a wine store knowing nothing and ask for a Haut-Médoc you"ll still impress your dinner host.
The Clos du Jaugueryon"s bouquet is leathery raspberry with plenty of forrest, and touches grapefruit and chocolate. It smells opulent and rustic all at once, like if Francis Mallmann had a restaurant inside a heyday Grand Budapest Hotel. Bright, but woodsy.
It"s particularly interesting to me because it combines the luxurious Bordeaux palate with the tart tinge that comes standard with organic farming practices. It"s dry and rich with blackberry and plum on the front, and hits you with a zesty limestone finish. I"d have this with fresh, wood-fired vegetables and meats – Mallmann style, babyyy.
The Ross Test is do-able, but feels like a waste. It"s too good in a glass!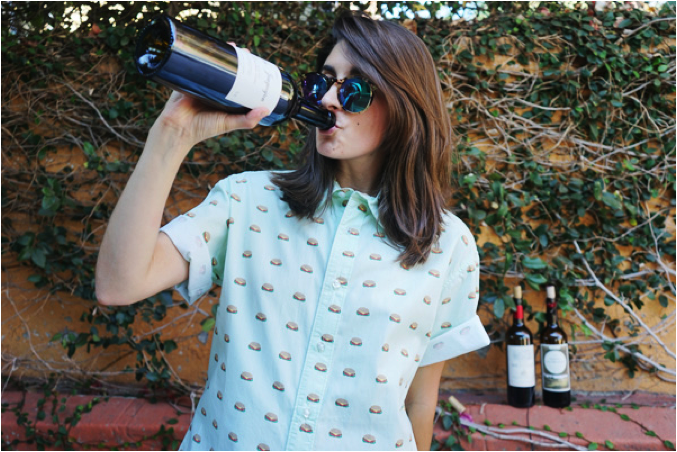 After drinking all these Bordeaux Wines, all I can say is that yes, of course, Bordeaux wines are still beautiful, prestigious and intricate creatures of wine. But rather than making them scary or unapproachable, it makes them more inviting. All these wines are budget-friendly and are extremely delicious. Sumptuous, light in body, and warm, they"re like a perfect shoulder season sweater. If I wasn"t writing about them, I"d be 100% cozied up on the couch sans pants with them instead.