Apéro Hour with Bordeaux Wines
It's Apéro Hour at Chateau Bordeaux! With friends on the way, these delectable bites are made for the perfect Apéro gathering.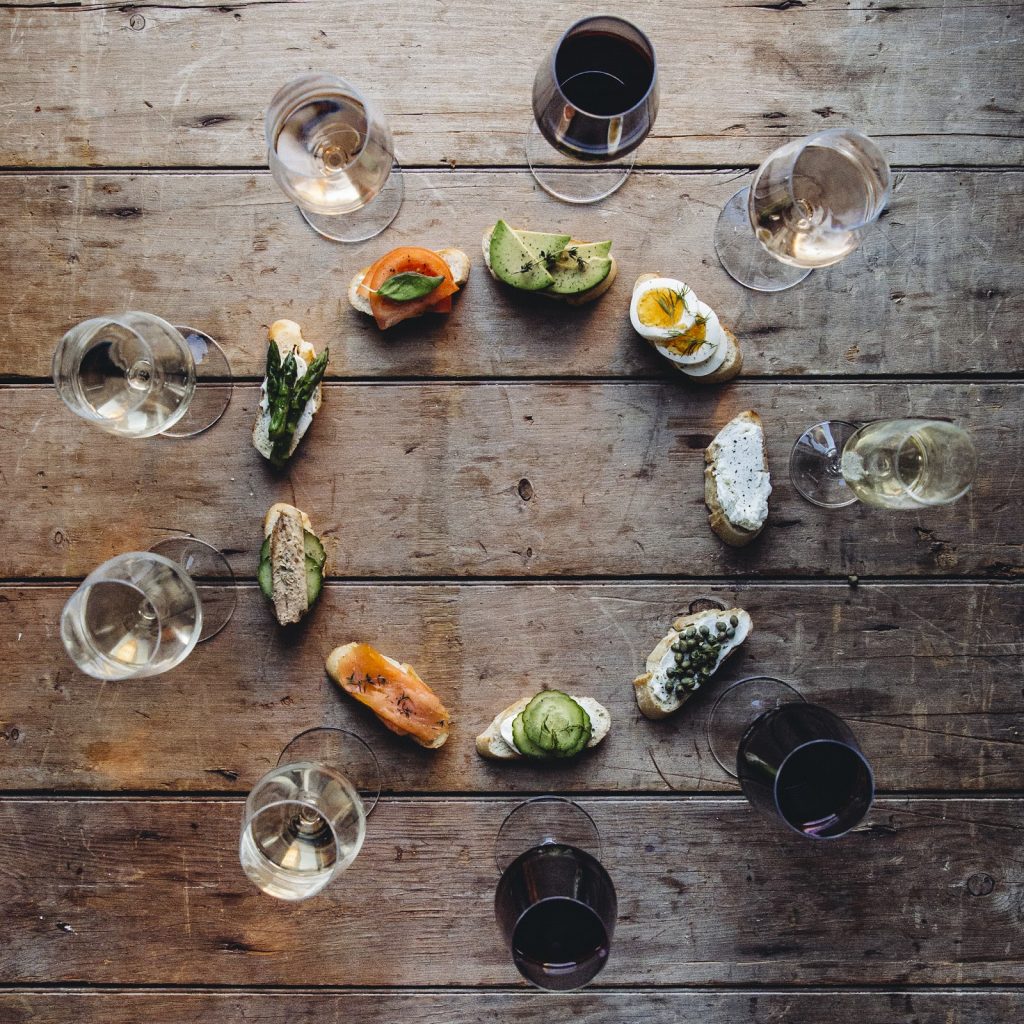 These easy-to-assemble toasts focus on one star ingredient, so you can spend less time prepping and more time entertaining.

Stick with your favorite bottle of Bordeaux and pair with the suggested Apéro bite below, or turn it into a tasting event and try the whole board.

Snap a picture of your #ChateauBordeaux Apéro adventure and let us know which pairing you love the most!

Médoc – Pair with Prosciutto

Gravel-rich soil lends itself to beautiful, tannic red wines. Pick up some thinly sliced prosciutto from your local butcher for a cravable salty bite!

Entre Deux Mers – Pair with Sardines

Ready to wake up your palate? Dry white wines, like Entre Deux Mers pack a flavor punch when enjoyed alongside an ample bite of sardines. Never underestimate these tin can treasures.

Bordeaux Rosé – Pair with Roasted Tomatoes

Fruity and fresh, a glass of Bordeaux Rosé is always a showstopper. Keep with the color scheme by serving easy-to-roast cherry tomatoes atop any toast! The natural sweetness of the tomatoes is a natural fit for these wines.

Côtes de Blaye – Pair with Cucumber

Crunchy, cooling cucumber keeps things bright when pouring a dry white Côtes de Blaye. Perfect for days spent drinking wine outside!

Graves – Pair with Asparagus

If you're pouring a red or white selection from Graves, grab some fresh asparagus! The floral undertones and rich clay soil lend perfectly to the earthy notes of this farmers market favorite.

White Bordeaux – Pair with Avocado

Most of the White Bordeaux bottles you'll encounter feature bright, fruity, playful wine! Turn to the trusty avocado to bring a little creaminess to your smörgåsbord.

Bordeaux Supérieur – Pair with Capers

These younger, fruit-forward, and silky wines get a lively boost when served alongside capers! Pucker up to these briney berries and you've got a pairing to swear by!

Crémant de Bordeaux – Pair with Fromages de Chèvre

It must be a celebratory night if you're breaking out the bubbles! Spring for your favorite, creamy Fromages de Chèvre for a velvety, luxurious bite.