Delicious pumpkin pasta with only two ingredients
Have you ever thought about making homemade pasta, but feared it would be too complicated? Not to worry! Today, we will walk you through a simple yet ingenious recipe that's nice enough to serve to guests at a dinner party, but also perfect for a quiet night at home. It"s even vegan, so it works for just about everyone. We're talking about pumpkin-pasta, with a glass of Bordeaux wine of course !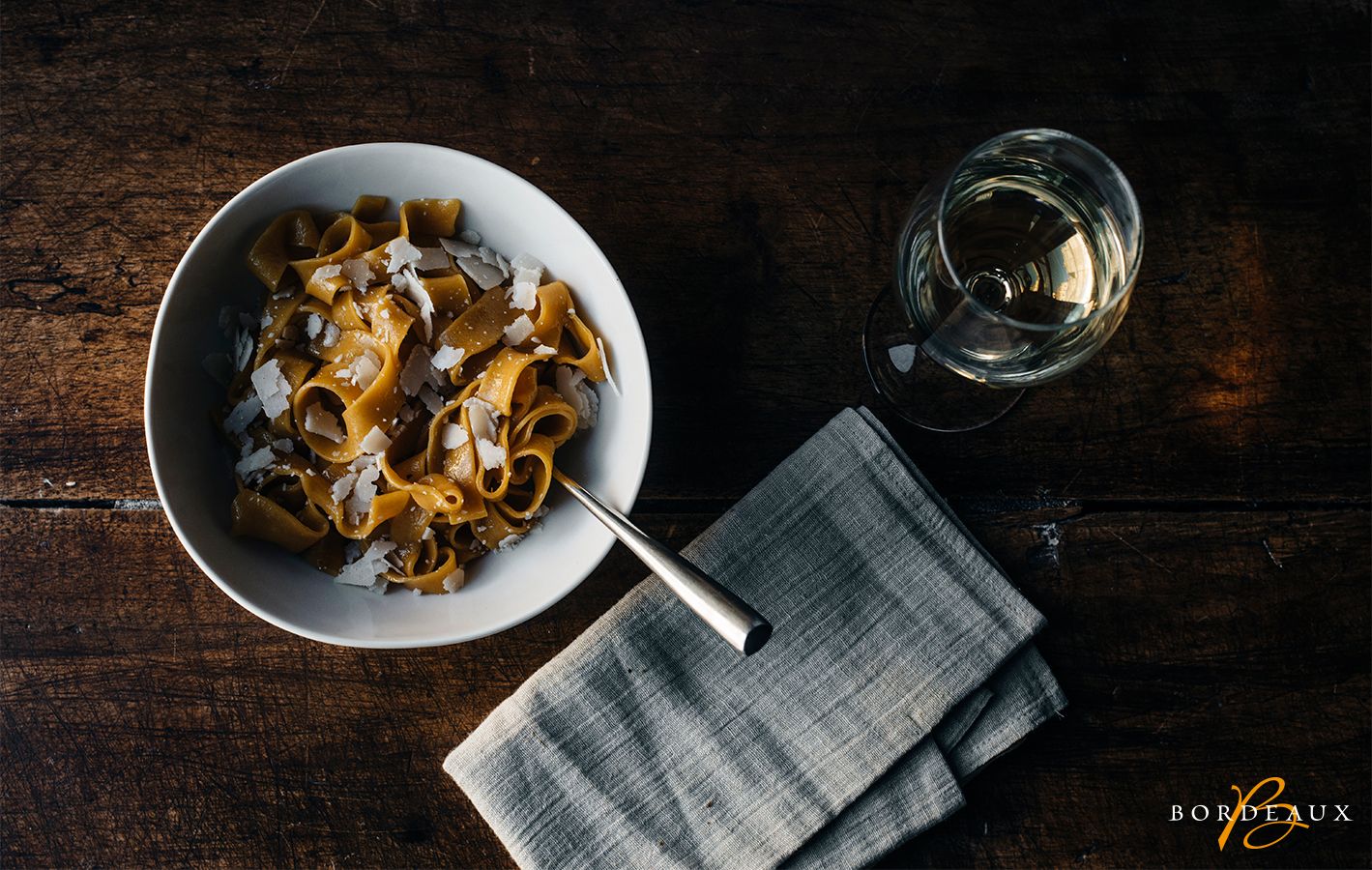 The headline is no joke: you really only need two ingredients: flour and pumpkin puree. Pumpkin has many great properties, and in pureed form it happens to be great for binding flour, much like an egg would do. Pasta made this way tastes so good that it can simply be served with melted butter and some Parmesan cheese. If you want to keep the dish vegan, you can also serve it with olive oil and roasted, chopped pine nuts.
Ingredients:
300g of flour
800g Hokkaido pumpkin (or 400ml pumpkin puree from a tin)
First, cut the hokkaido pumpkin into smaller pieces and cook in hot water until soft. Pour out the water and finely puree the cooked pumpkin. On a clean surface, sprinkle flour and form a hollow in the middle. Add the pumpkin puree and mix with the flour while kneading. Add more flour as needed so the dough doesn't end up sticky.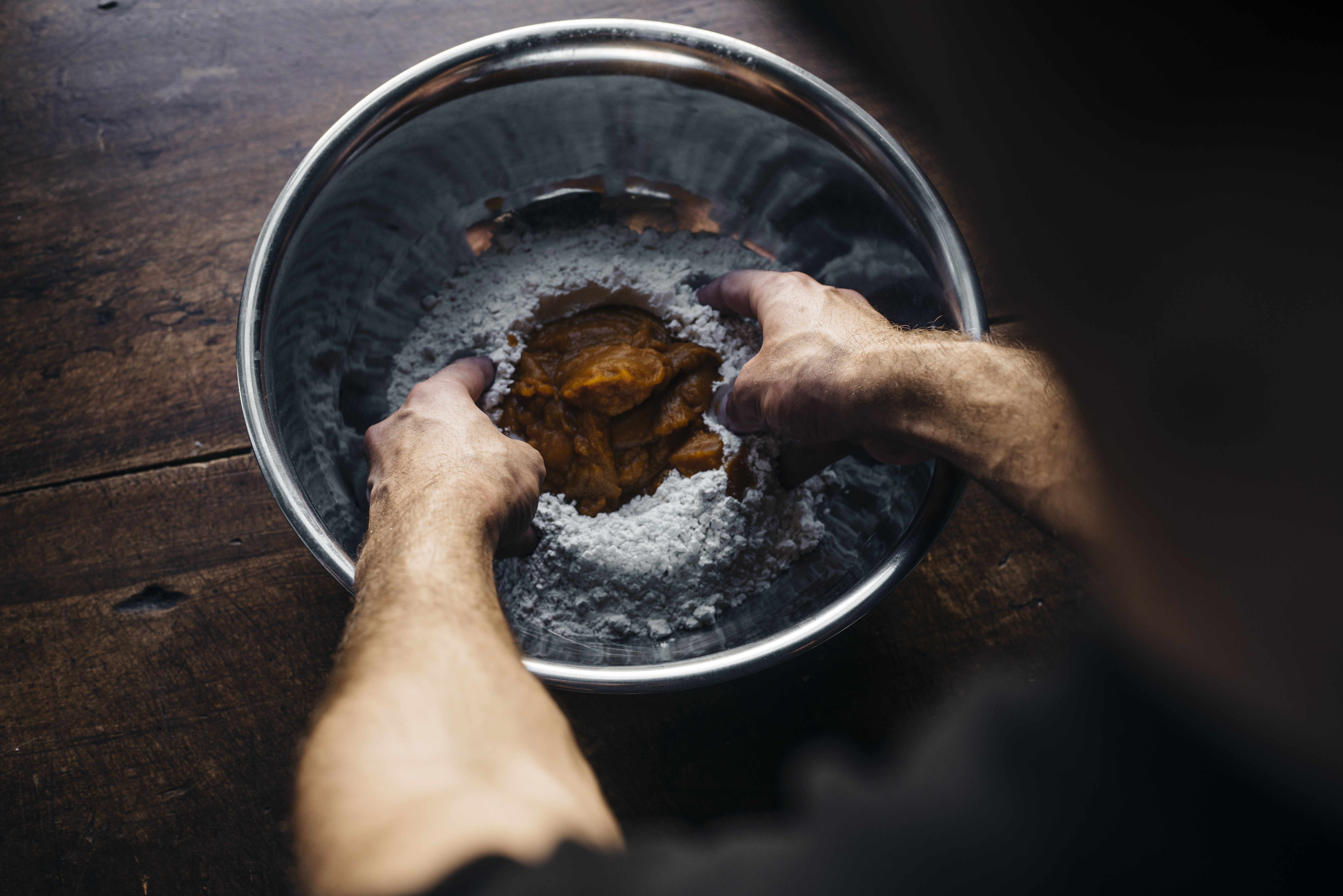 When a firm kneaded ball has formed, cut it down the center and cover one half so it doesn't dry out. Roll the rest of the dough out until it's so thin it's almost translucent. With a pizza roller or sharp knife, cut the dough into 1cm wide strips.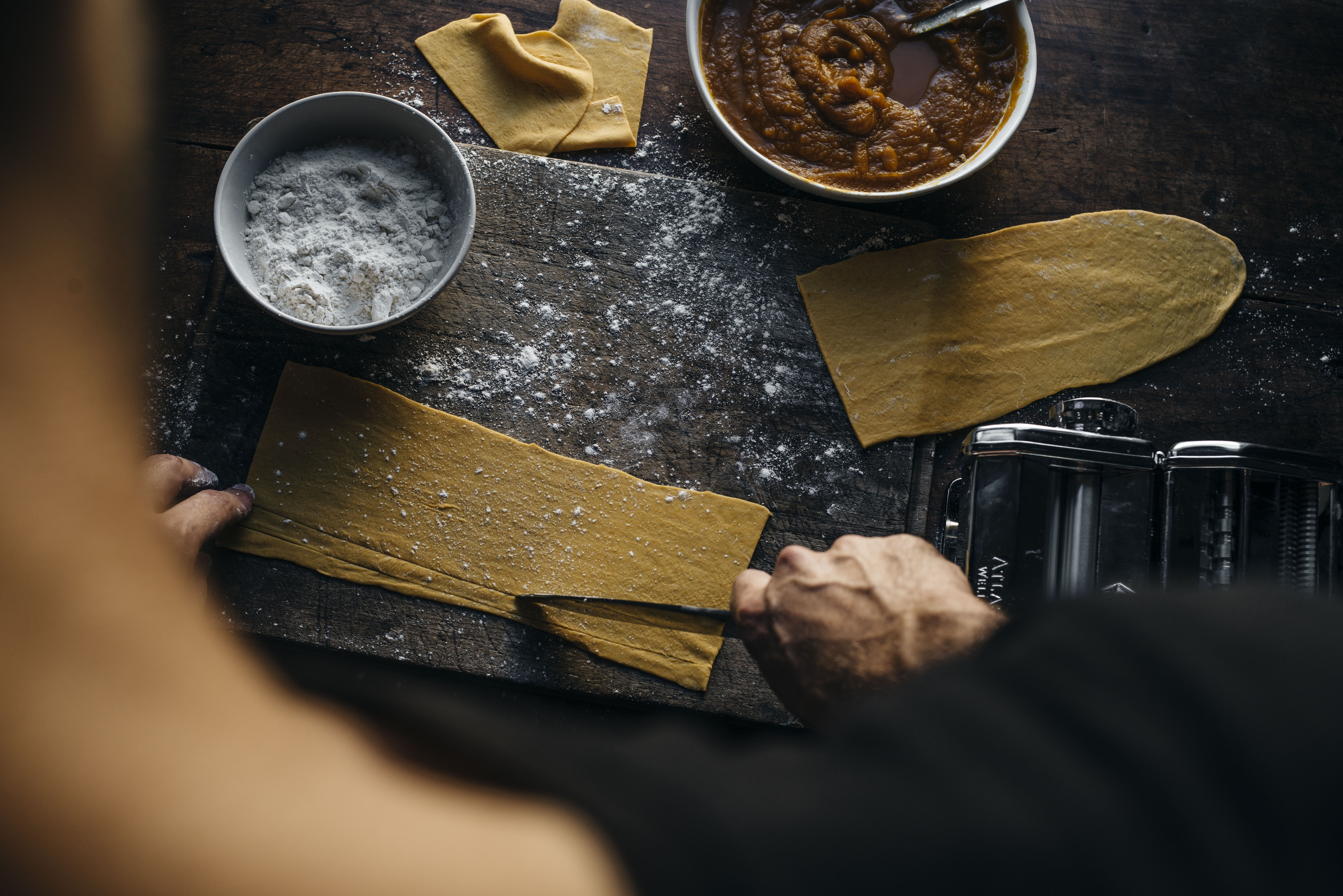 Bring salted water to a boil, add your pasta, then drain and serve with the sauce of your choice.
We think this dish pairs perfectly with a glass of Château les Clauzots, Graves 2015 – or any other Graves white wine – whose light acidity adds a wonderfully refreshing touch. For a somewhat more unusual wine choice, go with a light red wine like the Virginie Thunevin, Bordeaux 2015, which rounds out the pumpkin pasta with fine fruit flavors.
Even if you're not a daring cook, give this recipe a shot – you won't regret it and your guests will be impressed!