The cheese table by Roland Barthélemy
Roland Barthélemy is a master cheese-maker. He served five presidents of France and won the world cheese award in 2014 for his outstanding contribution to the world of cheese. Provost of La Guilde Internationale des Fromagers, he travels the world to increase global recognition of raw milk cheeses and the diversity of cheese heritage. Discover his recipes to create a perfect cheese table.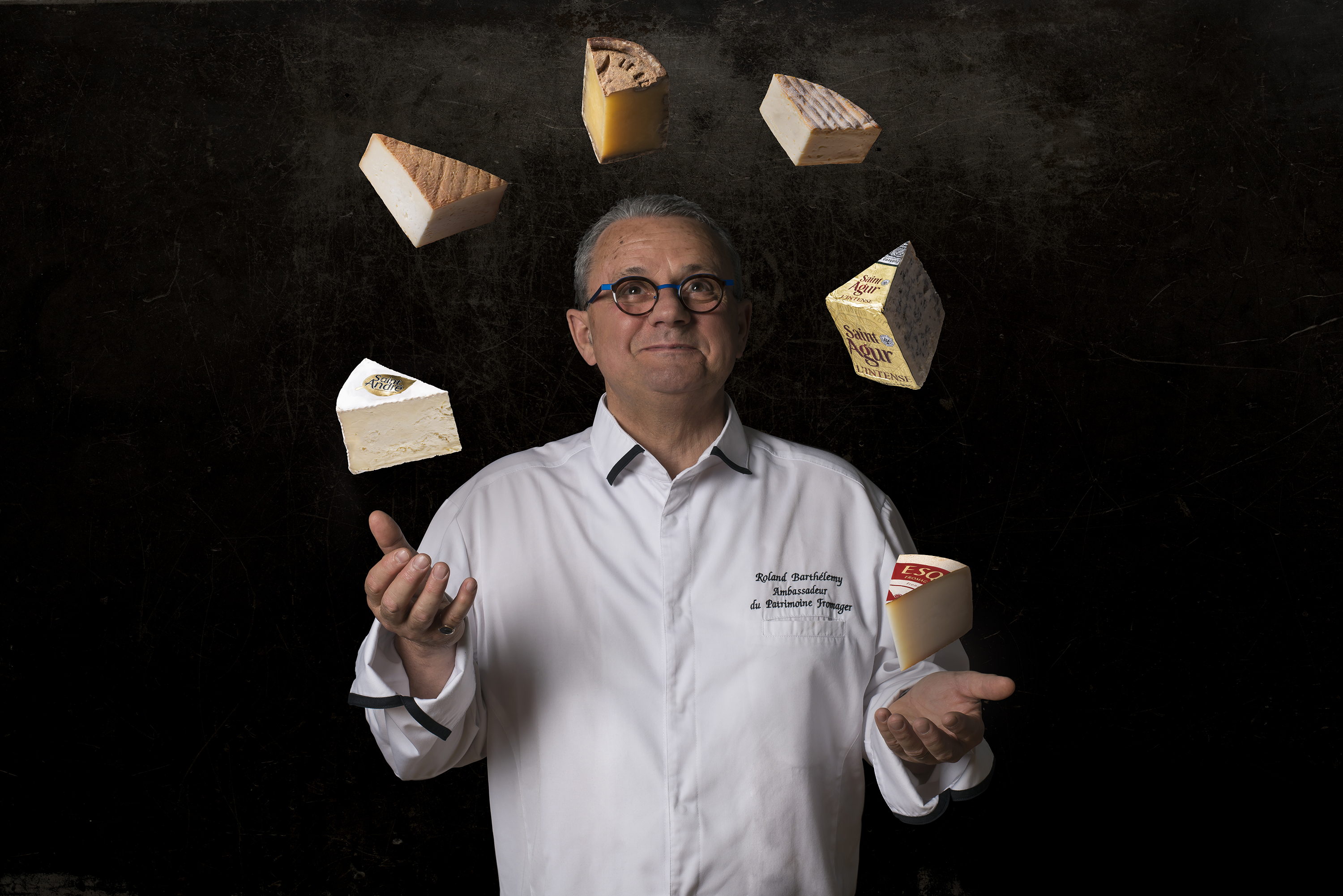 Mini cheese burgers
Ingredients: Baby leaf salad, thin slices of bacon, mini buns, 1 camembert.
Serves 6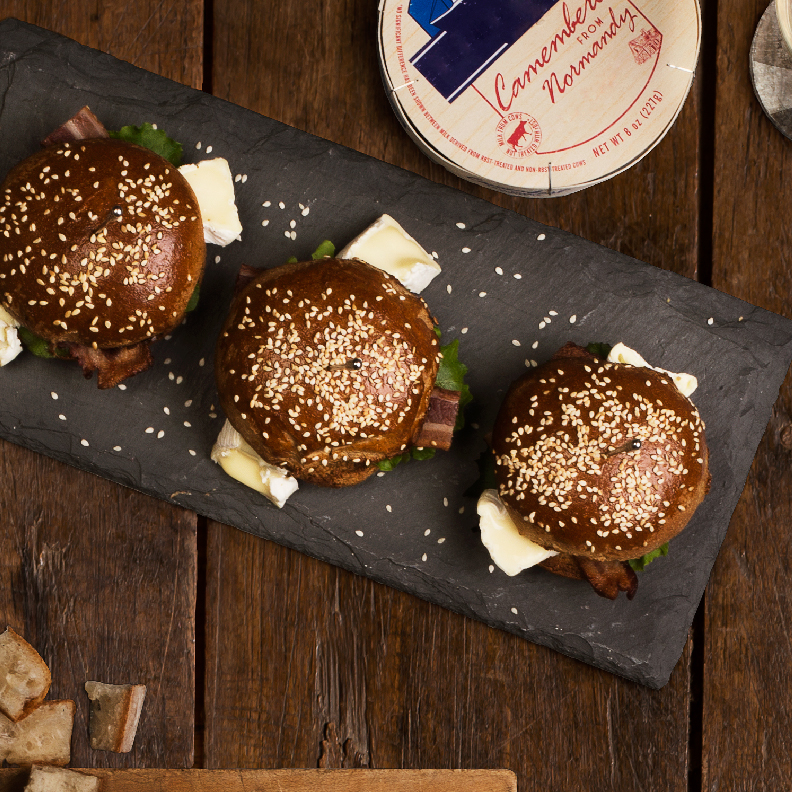 Method
Cut in half and grill the buns
Cut camembert into 1cm/1/2in slices
Arrange the salad, then add the slices of cheese and the cooked bacon
With complex aromas, a Castillon Côtes de Bordeaux, like Château Guibeau, matches perfectly with the rich camembert bacon burger.
If you like to juxtapose flavours, serve with a Bordeaux Rosé M de Mangot since its refreshing character will counterbalance the richness of this dish.
Fondue
Ingredients: 400 grams of Gruyere, 400 grams of Vacherin Fribourgeois (as this cheese is hard to find a good alternative is Comte), rosemary, toasted baguette, 1 clove garlic, 300ml of dry white wine, a pinch of pepper.
Serves 6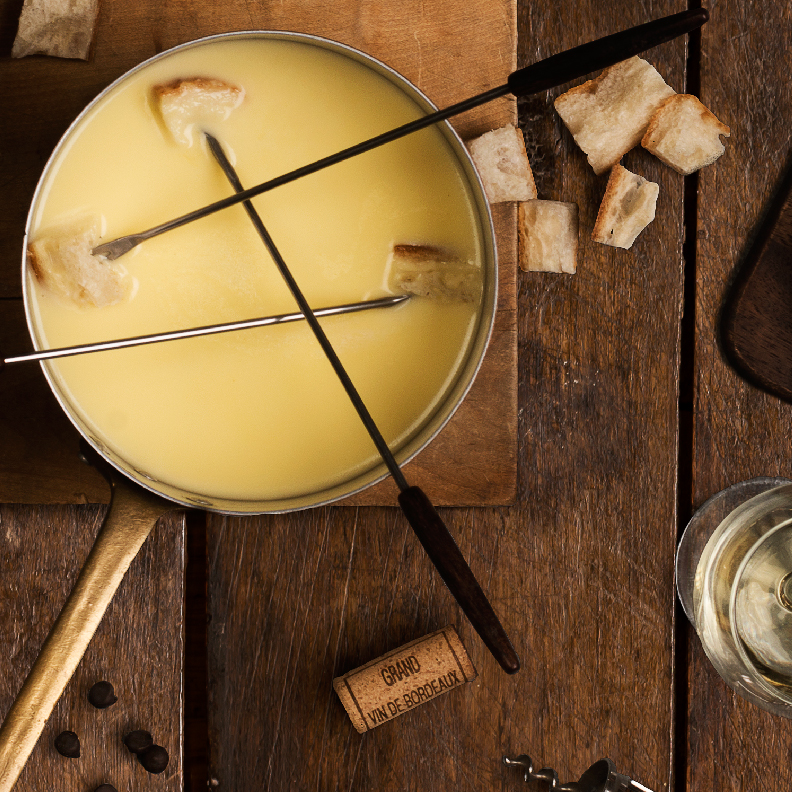 Method
Rub the skillet with the clove of garlic that you can leave (or not, depending on your preference) in the fondue.
Mix the sliced Gruyère and the white wine in the skillet, and bring to a boil while stirring constantly.
Lower the heat, add the Vacherin Fribourgeois and stir quickly until the cheese is melted.
Turn the heat off. Don"t let it boil or it will burn. Add pepper and rosemary.
Classic pairing: enjoy the refreshing qualities of a dry and fruity white wine from Côtes de Bourg, Château de la Grave 'Grains Fins'.
Original pairing: a red fresh modern Bordeaux like Château de la Cour d'Argent.
Goat cheese salad
Ingredients: 1 log of goat cheese, pine nuts, almonds, raisins, peppery salad mix, 1 red pepper
Serves 6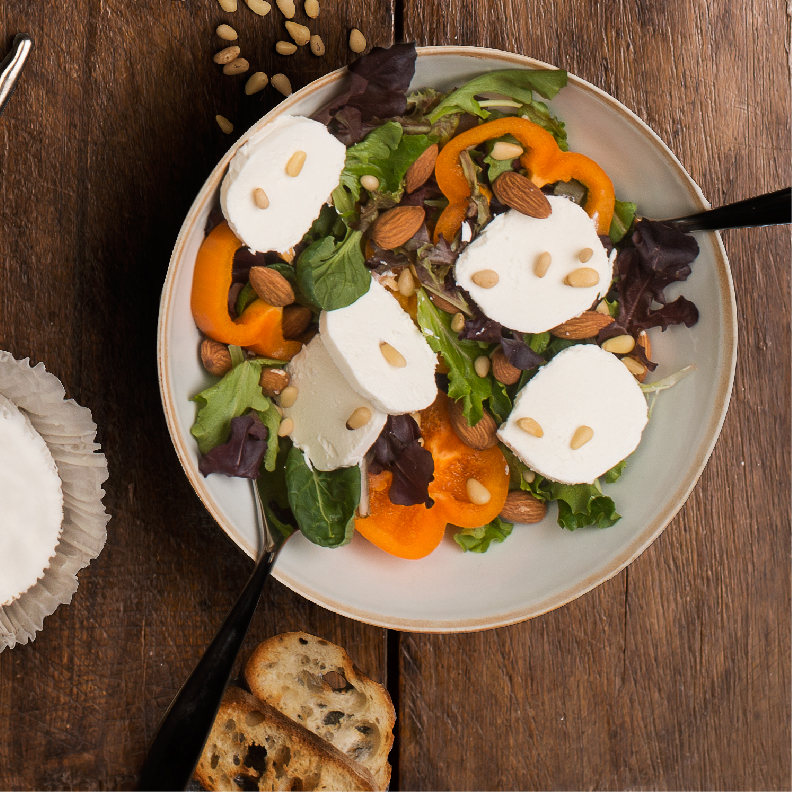 Method
Cut the goat cheese into 1cm/1/2in thick slices
Place the salad leaves into a large serving bowl
Add the previously sliced red pepper
Place the goat cheese slices delicately on top of the mixture, then add the pine nuts, raisins and almonds
Drizzle to taste with olive oil
Classic pairing: choose a dry and fruity white wine from the regional appellation of Bordeaux, like Les Chartrons Bordeaux Blanc, for perfect freshness on the palate. Original pairing: surprise your guests with a sparkling wine Crémant de Bordeaux  – Les Cordeliers.