A land of diversity
Diversity is a strength and an asset, and that's a fact!
In the Bordeaux terroir, diversity is found everywhere: in the land, in the people, and most of all in the wines. Combined, these strengths make the Bordeaux region a land of limitless and most of all unique potential, like nowhere else in the world.
Diversity is our land
The Bordeaux region has more than 110,800 hectares of vines (5% of which is reserved for the grands crus) which benefit from a favorable temperate climate : nestled between the mildness of the Atlantic Ocean that borders the area and the richness of the land that encloses it.
This diversity is also found in its appellations. The region has 65 of them total! 
In addition to the skills, this diversity, this work and this passion make each of our wine completely unique.
Diversity is our people
These bottles are the reflection of the work and passion of the 6000 winemakers who produce these wines every day, most of them still with their families.
Diversity is our colours
The diversity of Bordeaux wines can be found in their colors. The Bordeaux terroir produces mostly red (85%), but also dry white (9%), rosé (4%), sweet white (1%) and crémant (1%). That way there is a type of wine for everyone!
Diversity of red blends
Red varietals such as Merlot or Cabernet Sauvignon are international, as their reputation led to them being planted in the 4 corners of the Earth. Although these varieties are found all over the world, it is nevertheless in the Bordeaux region that they reach true greatness.
While these grapes have a common core of characteristics, the terroir and climate are essential to their expression. Bordeaux is particularly unique in this respect, thanks to the oceanic climate and variety of soil types. This allows winemakers to choose the best soil of each grape from within the same region. Indeed, Bordeaux's winemakers have honed and refined their knowledge of these grape varieties and have adapted theirs labours to each terroir, resulting in a preservation of each variety's unique characteristics. The blend of these varietals creates the unique Bordeaux wines. With so much diversity in Bordeaux, we can be sure of one thing : there's a wine for everyone…and for every occasion!
Shop our red blends here :
Diversity of white blends
Wine is undeniably a human adventure: men and women of Bordeaux all have their hearts set on passionately crafting authentic, balanced, and unique wines. They are making high-quality whites from famous grapes such as Sauvignon Blanc or Sémillon at fantastic value. White Bordeaux is far from a homogenous category, as the vast differences in terroir, the diversity of grape varieties available to winemakers, and the choices in style all translate to a wide range of terroir expressions in the glass.
Shop our white blends here :
Diversity of sweet wines
The Bordeaux white wines also include the sweet wines. The real secret behind the sweet Bordeaux wines is its oceanic climate which alternates between periods of heat and humidity promoting the growth of a microscopic fungus (Botrytis Cinerea or Noble rot), which infests overripe grapes. Thus giving us this incredible colour and rich taste. Here also, our diversity of technique can be observed with a very careful selection and letting nature take its course.
Shop our sweet wines here :
Diversity of sparkling wines
To push diversity ot its max, the Bordeaux wines also include a bubbly option: le Crémant de Bordeaux. The same grape varieties that we know so well also dominate the crémant's production in the region: Merlot and Cabernet Sauvignon for sparkling rosés, and Sauvignon Blanc, Sémillon, and Muscadelle for sparkling whites. All you have to do? Choose of course!
Shop our sparkling wines here :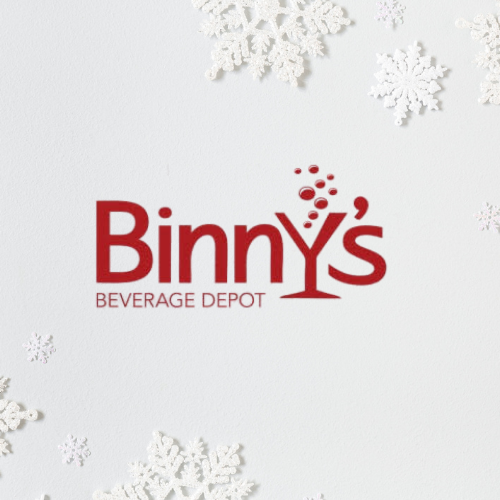 Diversity is our environmental commitment
Today, 65% of the Bordeaux vineyard is environmentally committed. In the near future, the objective is to increase this figure to 100%, for wines that are increasingly connected to the land from which they are born. 
Our diversity is what makes us stronger but also richer as a whole. All the colours are represented in our bottles : red, white and rosé. Making the Bordeaux wines your perfect partner in wine to accompany each moment, for any dish or appéritif : just have your pick!
DIVERSITY IS OUR LAND
OUR ROOTS
OUR CULTURE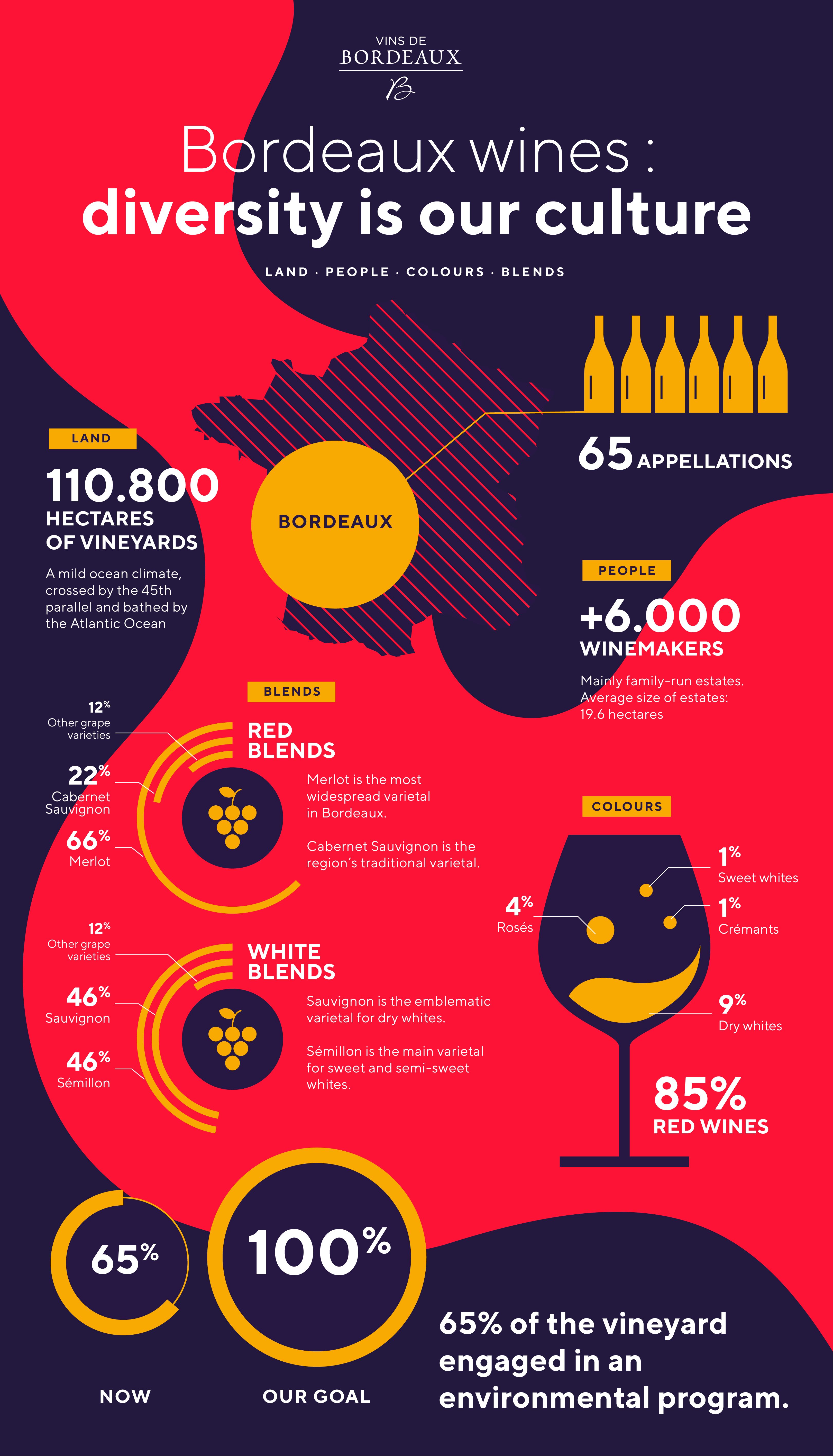 We would love for you to join us on our social networks as well here and here!