Donny Tsang Does BYOBordeaux in Harlem
Like a lot of people, I will drink whatever is given to me or at least make sure one of my friends I'm dining with has some wine knowledge. But I'm always up for learning new things so when I was asked by Bordeaux Wines if I wanted to try some of their wines while dining in Harlem as a part of Harlem EatUp!, I jumped at the chance.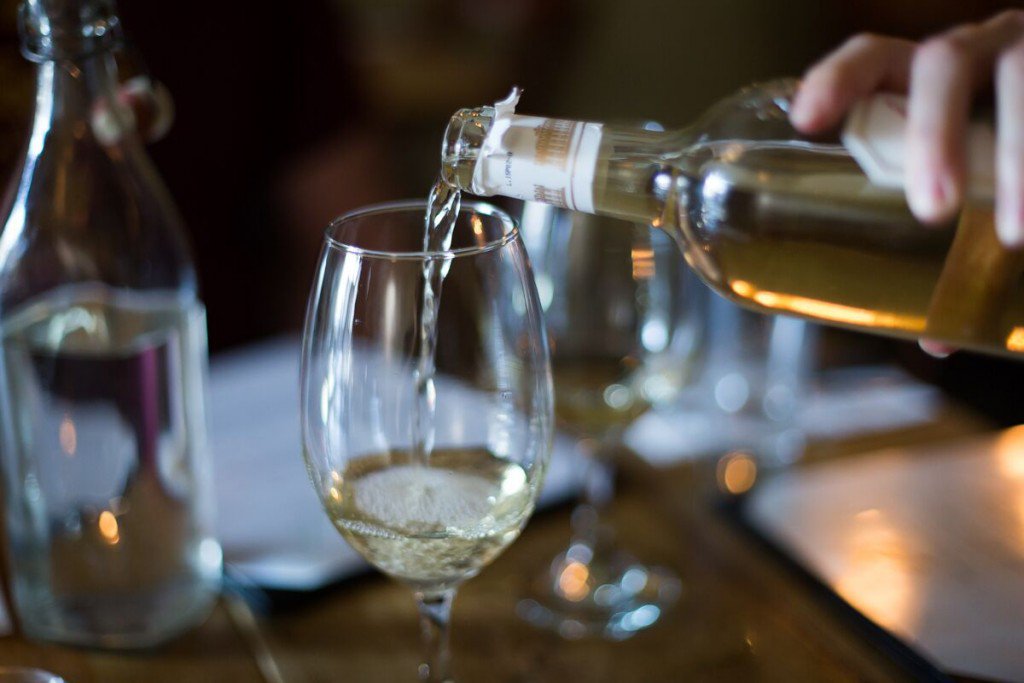 The first thing I did was to find a restaurant. The nice people at Bordeaux Wines gave me a list of BYOB restaurants to pick from. I was immediately drawn to A Cafe New York because I was intrigued by their French Caribbean dishes. Before I headed out to dinner, I was given a tote bag with three bottles of wine. I had no idea what sort of wines they were going to give me so the surprise of finding out at the dinner table was kind of fun. Sitting down at the restaurant, my two friends and I took a little bit more time with the menu because we were trying to figure out what each of us was going to eat and plan which wine to drink first, second, and last.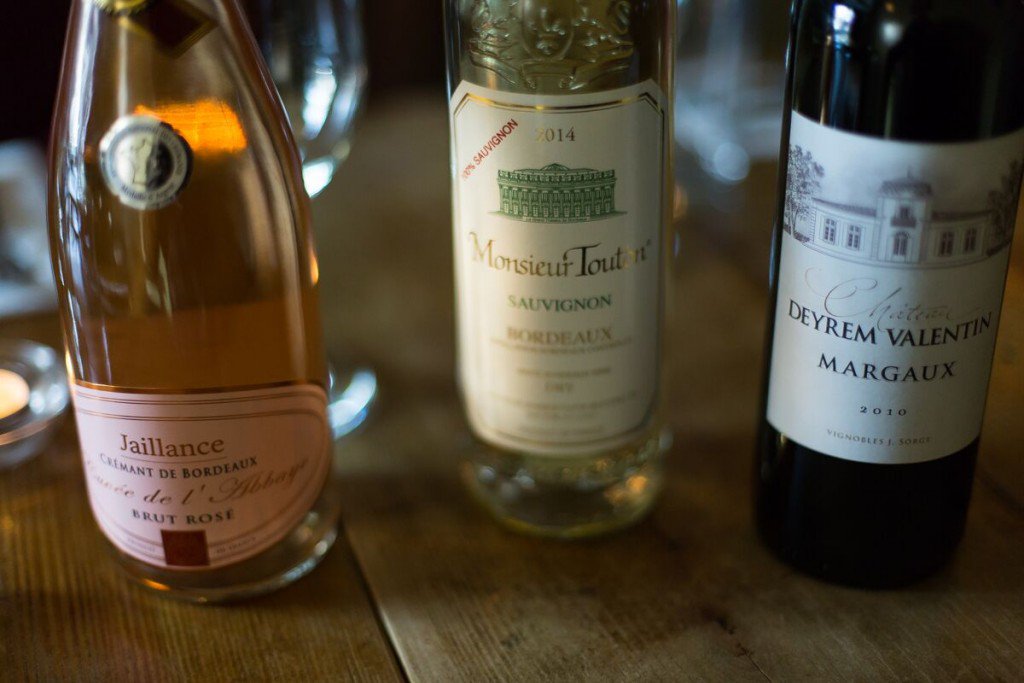 We started off with the white wine, a 100% Sauvignon Blanc from Monsieur Touton. Drinking by itself we all agreed that the wine was more semi-dry than dry. It was quite sweet and fruity. But when I paired it with the broiled Bourgogne escargots with pastis in a cilantro chili butter, it totally changed. The sweetness of the wine complimented the buttery sauce nicely. My friend also enjoyed the pairing between the wine and his grilled Hass avocado and vegetable terrine in a shiitake sesame dressing. Though my other friend said the wine masked the flavor of the brie cheese crust on her baked Scottish pheasant pate.
For the main course, I went with the duck confit with jerk spices in a citrus jus reduction. Duck confit is something I order all the time if I see it on the menu. Crispy skin and fatty duck meat, what could be better? And to pair it with the red wine from Chateau Deyrem Valentin was an easy decision. The wine, a blend of Merlot, Cabernet Sauvignon, Petit Verdot, and Carmenere, was fruity and smooth. It also went very well with the spiciness of the lamb merguez sausages that my friend was enjoying. The coconut creme fraiche sauce in the dish was most excellent for dipping the complimentary bread in. My friend that ordered the wild mushroom ragout with tofu, Caribbean beans, and alfalfa sprouts switched back to the white wine. He found the alfalfa sprouts didn't quite pair well with the red but the white tasted excellent with his dish.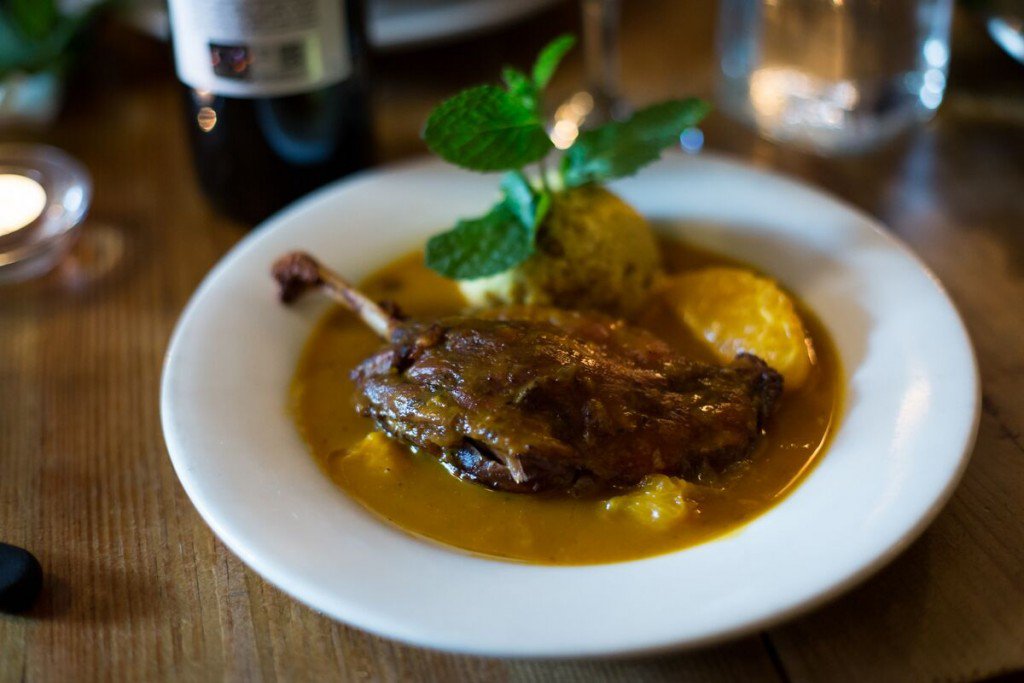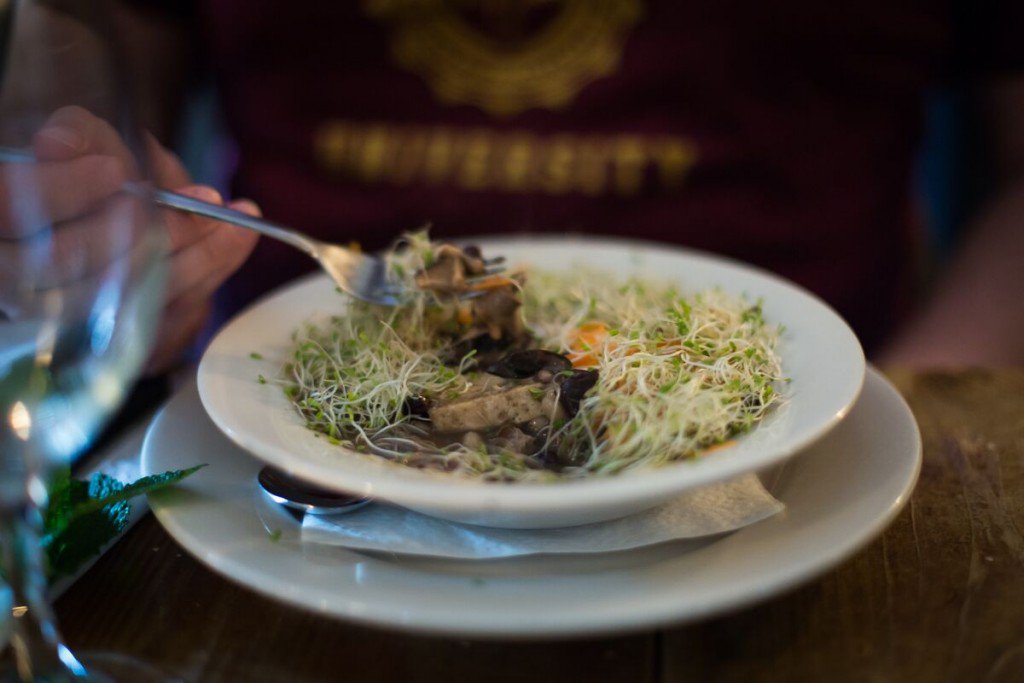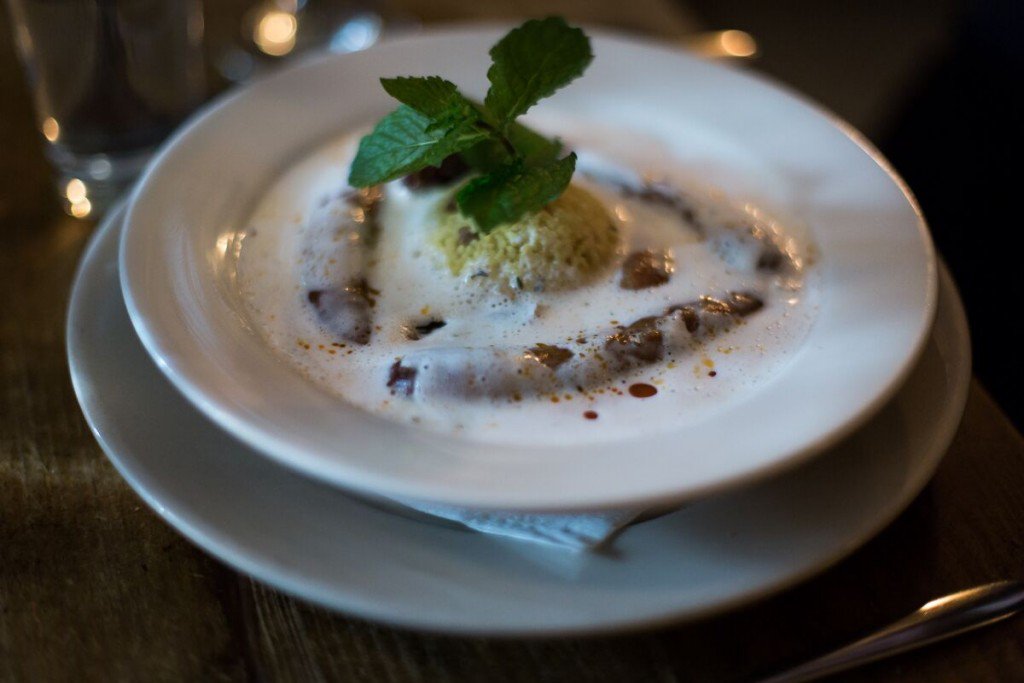 And finally dessert. When we first walked in, the waiter was nice enough to chill the bottle of rosé for us. So by dessert time, the Jaillance Cremant de Bordeaux Rose was nice and cold. That night, the restaurant had tiramisu, chocolate mousse cake, and a warm almond tart with pear. We got one of each dessert. The rose was fruity and fizzy and super drinkable. The fizziness helped cut the heaviness of the tiramisu and the chocolate mousse cake. And finally we all agreed that the best thing we ate was the warm almond tart with pear. Wow, just wow.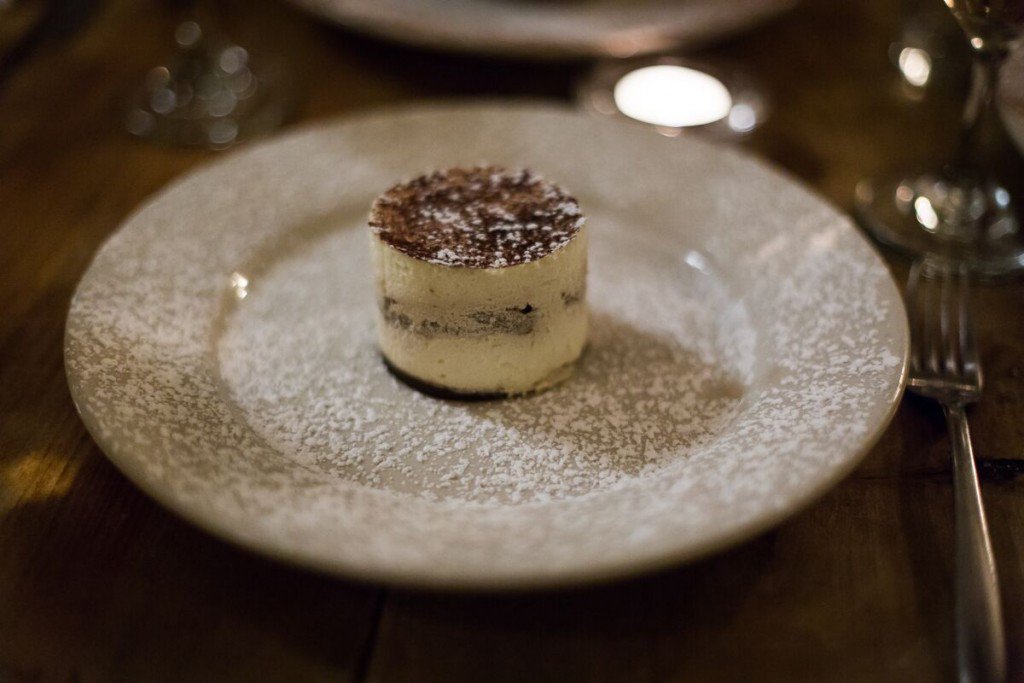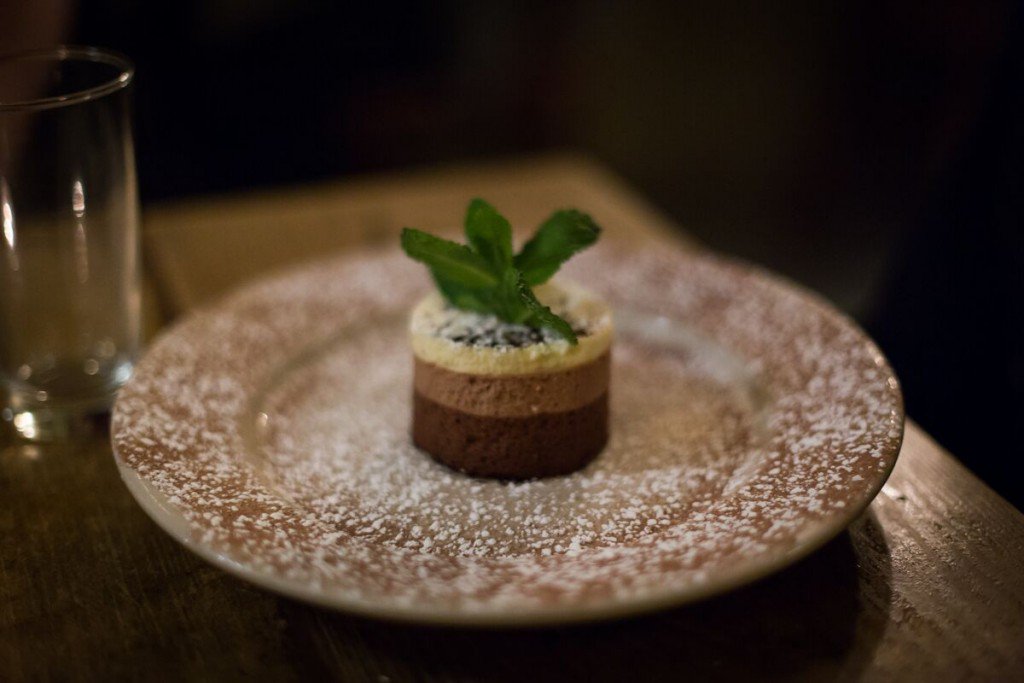 Overall, it was a great night with great friends, awesome food, and fantastic wines. One or two things didn't quite pair well together but that's the fun of it. You learn from it and try a different pairing.
Donny Tsang traded a life of traffic jams in LA for one of crowded subways in NYC, where he"s been since 2003. Now he is a Brooklyn-based photographer and has worked with Big Gay Ice Cream, Serious Eats, Food & Wine, Taste Talks, Hearst, fyi, and Filter Magazine.
Words and pictures by Donny Tsang