Who's Afraid of White Bordeaux
Although more commonly known for its red wines, Bordeaux producers are making high-quality whites at fantastic value. White Bordeaux is far from a homogenous category, as the vast differences in terroir, the diversity of grape varieties available to winemakers, and the choices in style all translate to a wide range of terroir expression in the glass.
Taking a look at the map…
Wine is undeniably a human adventure: men and women of Bordeaux all have their hearts set on passionately crafting authentic, balanced, and unique wines. This adventure starts, however, with man's relationship to the soil. Bordeaux is composed of many terroir types. There are a variety of soil compositions, proximity to streams, rivers, as well as the ocean itself, vine aspect, and altitude differences. This leads to a number of micro-climates, and winemakers take advantage of these differences to best showcase their vineyards.
So let's break down the map! 8% of the total vineyard area in Bordeaux is occupied by white grape varietals, and 60% of that is bottled under the regional appellation of 'Bordeaux Blanc'. This appellation means that the wine can come from all over Bordeaux, coming in both blends and single-varietal wines. Don't let the broad appellation name fool you, however, as there is nothing uniform about these wines. Indeed, two wines may share the same denomination all while differing greatly in terroir, blend, and style.
Entre-Deux-Mers is the next most-productive appellation of whites, and is found between the Garonne and the Dordogne, the two rivers cutting through Bordeaux and leading to the Gironde estuary (which, in turn, divides left bank from right). This region is full of streams, rolling hills, and plenty of wooded areas and forests which create microclimates. This vineyard produces nearly 20% of dry white Bordeaux and is itself a subregion teeming with terroir diversity. In order to carry the name of this AOC, the wine cannot be a single varietal, but instead a blend of different well-known grape varietals such as Sauvignon Blanc, Sémillon, or Muscadelle. 
The Graves is true to its name, with primarily gravel top-soils (mixed with sand and clay) on a gentle slope of terraces. This soil type retains heat and drains very well. The Graves appellation is tucked into the southwestern corner of the Bordeaux region and is responsible for 6% of production, whereas Pessac-Léognan (within the Graves) and Blaye Côtes de Bordeaux (on the north-end of the right bank) each represent 3% of production. As for Blaye, it sits on clay-limestone soil and is on the right bank of the Gironde. The remainder is shared in small quantities among several smaller appellations distributed throughout the region.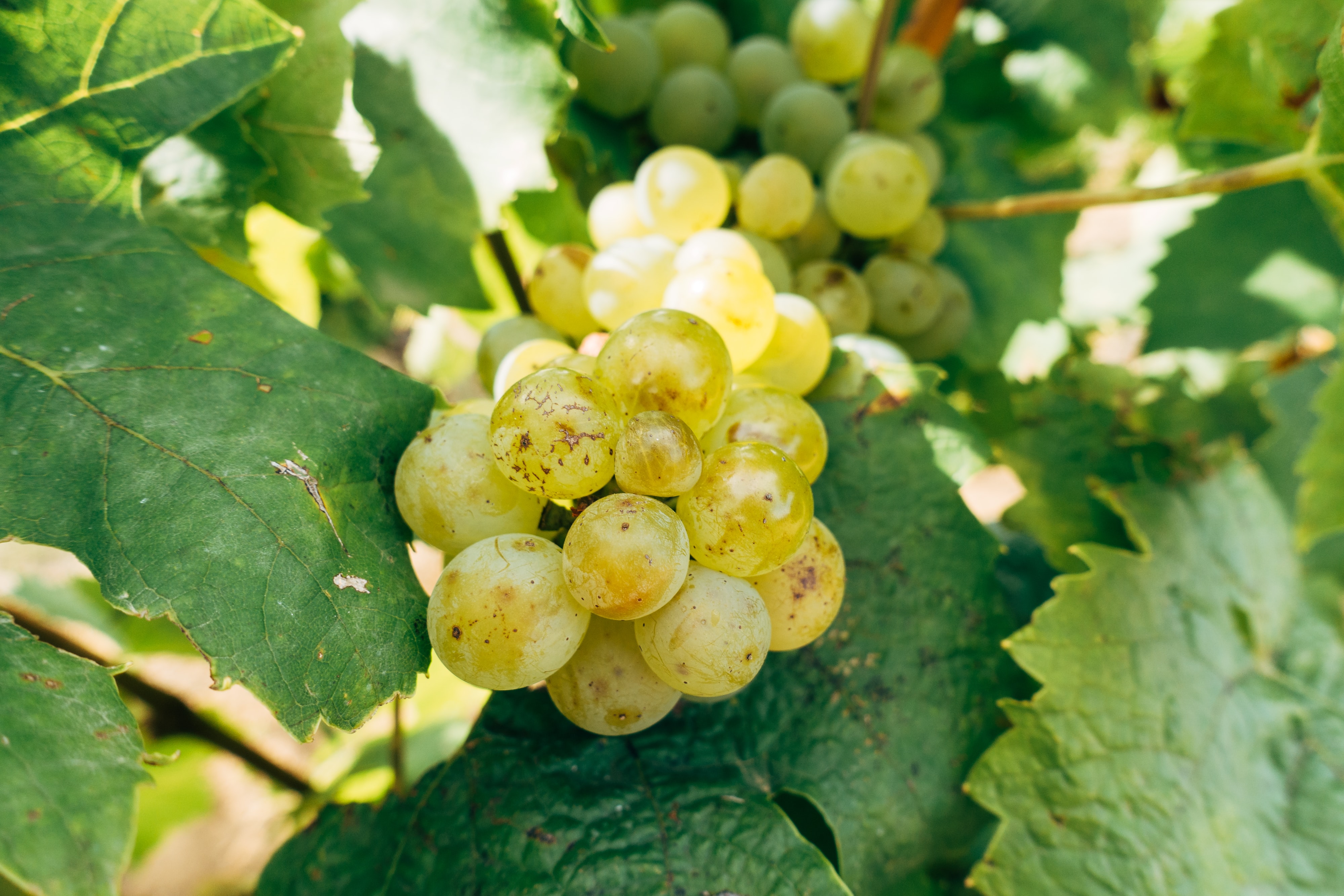 What about the grapes?
      The white blends of Bordeaux are primarily composed of three main grapes. Sauvignon Blanc (54% of white vines) is an acid-driven grape with intense aromatics, typically showing passion fruit, boxwood, and grapefruit. Sémillon (31%) is less acidic than Sauvignon Blanc. It thrives in well-drained gravel soils or limestone and adds texture and mouthfeel to the blend. Finally, there is Muscadelle (7%). This is a challenging grape to grow but it provides delicate floral and spicy notes to the blend. Its soil of predilection is gravel, is a late ripening grape, and is susceptible to botrytis (noble rot).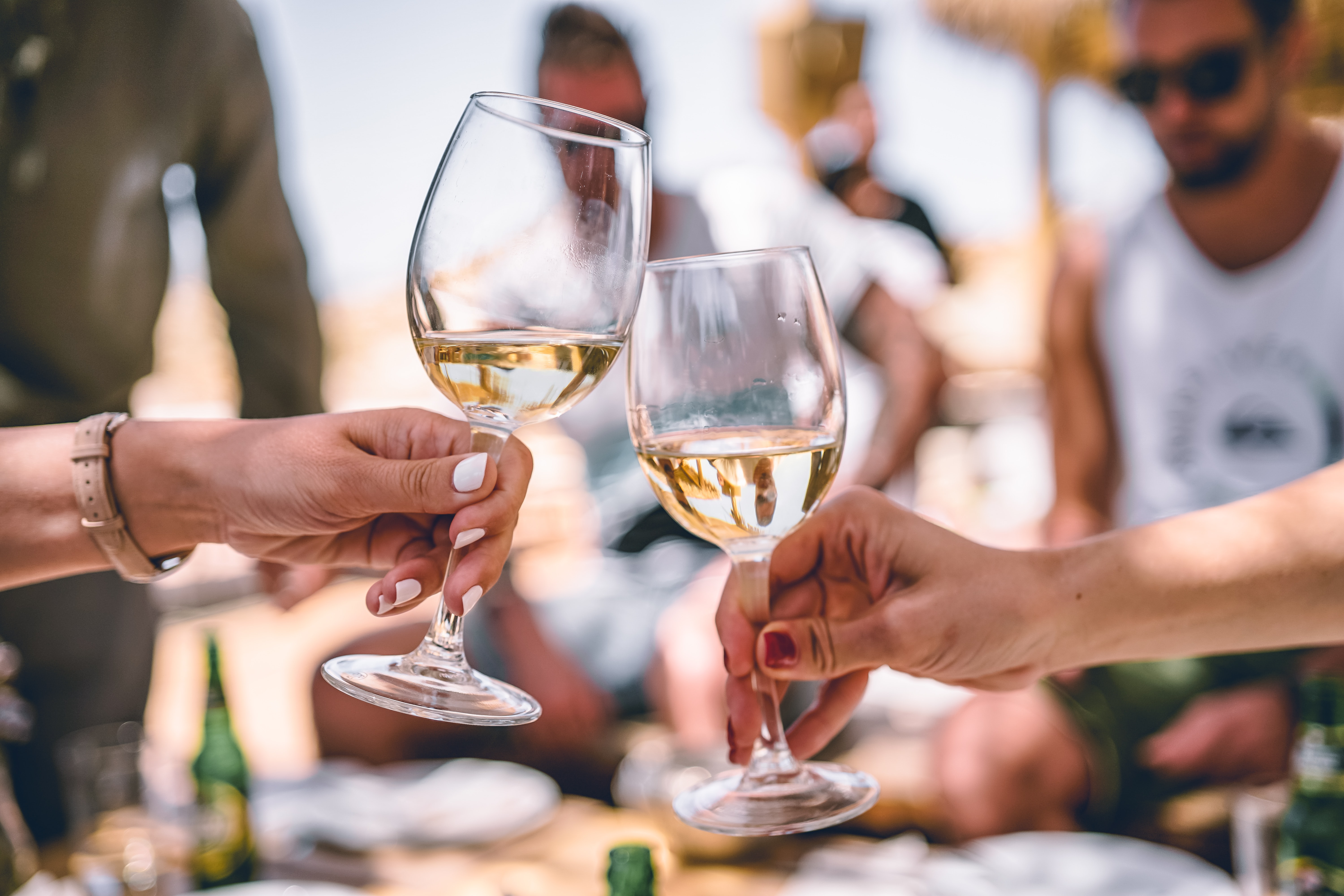 From soil to bottle
Each varietal has its individual characteristics, but how do we distinguish a Sauvignon Blanc-driven Bordeaux from others from across the world, for example? While the varieties in the bottle may be the same, the terroir is not. Add to this the savoir-faire of generations of Bordeaux winemakers, and it is no surprise that these wines have a unique identity.
      When deciding upon a blend, stylistic choices must be made to achieve an expression of the grapes that reflects the property's philosophy. This is why each bottle of Bordeaux is unique, having combined tradition and innovation for over two thousand years now. Simply put, white Bordeaux breaks down into two general categories: 1) lively and fruity versus 2) more structured and generous.
The first category is commonly fermented and aged in steel vats in order to maintain purity of fruit and freshness. These wines have bright acidity and are driven by exotic and citrus fruits, along with floral notes. An example of this style is Château Haut Guillebot from the Entre-Deux-Mers appellation. Their white is composed of 80% Sauvignon Blanc and 20% Sémillon, and is a fresh and aromatic wine best enjoyed with oysters. Based on Sauvignon Blanc for its bright acidity, the small proportion of Sémillon provides complexity without compromising the sought-after result.
The second style is often at least partially fermented and aged in oak barrels (new or used). These whites often have richer mouthfeel and aim for complexity in the glass. Aromas are more oriented toward ripe stone fruit (peach, mango), hazelnut, and texture from élevage. This is a great choice for accompanying a dinner around fish or poultry dishes, even with more elaborate sauces. The depth and texture found in these wines make them fantastic choices over a meal, and their structure will allow for several years of aging. 
The possible variations of these two general styles are endless, thanks to the diversity of terroirs and varietals that the Bordeaux vineyard has to offer. In the end, the proof is in the glass…so get pouring!