How Bordeaux's white wines are gaining a reputation all of their own
By Richard Siddle, Editor of The Buyer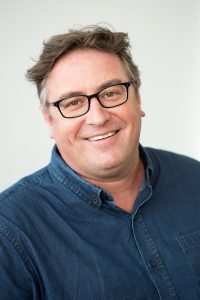 The appeal of Bordeaux's dry white wines is quite simple: bursting with fruit and freshness, they are crisp and approachable, well-suited to casual drinking occasions and match perfectly to a wide variety of cuisines; they are also an increasingly popular choice for apéritifs.
Bordeaux producers, and their generic body, the CIVB, are working hard with international trade partners to shine the light on different white wine styles, and open them up to more wine drinkers with targeted promotions and initiatives, like putting globally recognised varieties, such as Sauvignon Blanc, on the label. Increased understanding is no doubt a factor in the rise in sales in the UK and other key markets for Bordeaux.
These efforts are reflected in the latest export figures which that show that 43% of Bordeaux's exports are white wines – the equivalent of 22m bottles and worth €79m. The UK replaced the US as the number one export market for dry Bordeaux whites for the first time in 2020, with 27,000 hectolitres. With sales of the whites on a continued upward trajectory, rising by 8% in the UK as of March 2021, it is clear the dry whites deserve a place on wine lists to meet this growing consumer demand.
Worldwide influence
White wines have always been an integral part of Bordeaux's global wine story. The first cuttings of Sauvignon Blanc planted in California came from Bordeaux, back in 1736, and the style of Bordeaux's Sauvignon Blanc has been an influence the world over ever since. Today research at the Faculty of Oenology in Bordeaux helps shape viticultural and winemaking techniques being used by white wine producers in vineyards around the world.
As with Bordeaux reds, the best and most internationally acclaimed white wines are blends, made predominantly from a combination of Sémillon and Sauvignon Blanc. 
Growing importance
White wine varieties now account for 8% of Bordeaux's vineyards (8,700 hectares) and 10% of its production – around 440,000 hectolitres on average (59m bottles), with 405,000 hectolitres produced in 2020.
There are now over 1,800 producers making white wines across 12 AOCs: Bordeaux (65% of dry white AOC area); Entre-Deux-Mers (18%); Graves (8%); Blaye Côtes de Bordeaux (3%); Pessac-Léognan (3%); Entre-Deux-Mers Haut-Benauge; Graves de Vayres; Côtes de Bourg; Sainte-Foy Côtes de Bordeaux; Côtes de Bordeaux St-Macaire; Franc Côtes de Bordeaux; and Bordeaux Haut-Benauge (collectively 3%).
Each AOC offers a different style of white wine, based on its unique terroir, with dry whites now making a name for themselves in the classic regions of Sauternes and the Médoc.
Sustainability & adapting to climate change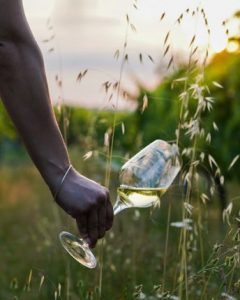 Bordeaux wines across all styles are made to increasingly exacting sustainable and organic standards  (more than 65% of the vineyard area held an environmental certification in 2020)  that consumers, particularly from younger generations, want to drink.
An illustration of Bordeaux's greater focus on sustainable wine practices was the introduction, in 2019, of two new climate resistant white grape varieties – Alvarinho and Liliorila. Along with new red varieties.. They now sit alongside the power houses of Semillion (45% of white grapes) and Sauvignon Blanc (43%), with Sauvignon Gris (4%), Ugni Blanc (1%), Colombard (2%), Merlot Blanc, Ondenc and Mauzac as Bordeaux's other approved white grape varieties. Under the revised national guidelines, the two additional white Bordeaux grape varietals were named "new varieties of interest for adapting to climate change." They are limited to 5% of the planted vineyard area; cannot account for more than 10% of the final blend of any given colour.
So what now?
With the dry whites going through somewhat of a renaissance, in terms of both increased production and renewed consumer demand, the CIVB have identified the style as a key focus for the category with significant promotional activity planned over the next 18 months. Look out for future Bordeaux trade newsletters for initiatives you can get involved with to help grow your white Bordeaux sales.