Food and wine pairings
Cheese table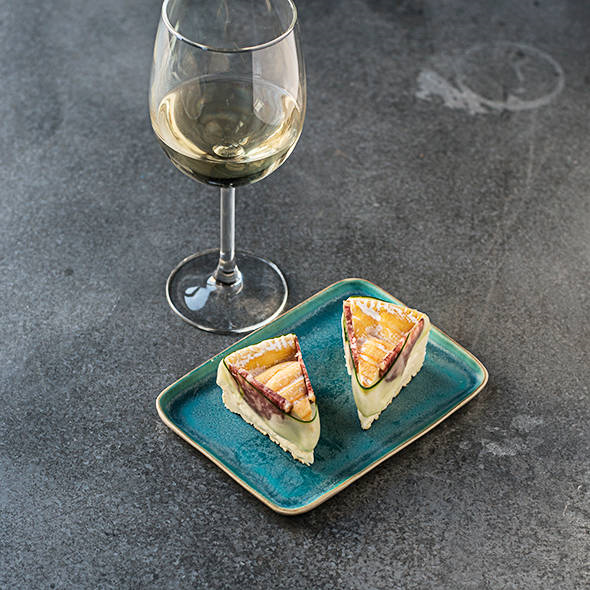 Surprise party
For 6 people
CLASSIC WINE PAIRING
With this tasty Alpine cheese the go-to pairing is a refreshing fruity dry white – anything labeled Bordeaux Blanc will do the trick – but look for a little more Semillon in the blend add a delicious complementing texture to this cheese snack – or a dry white from the Côtes such as Blaye or Francs with some spicy Sauvignon Gris will also work perfectly.
ORIGINAL WINE PAIRING
A right bank Merlot dominant red from Saint Emilion makes a tasty different airing here. The plush fleshy tannins and 'fruitcake' medley of flavors make for a delightful contrast to the cool cucumber and nutty-salty taste of the cheese.
INGREDIENTS
- 1 cucumber
- a dry french sausage
- 1 small wedge of Rustique cheese
Cut small wedges of the Rustique cheese Cut thin slices of cucumber Cut thin slices of the french dry sausage Cut in half each sausage slice
Delicately, on each side of the cheese wedge place half slice of the dry sausageWhen sausage slices are placed, softly wrap the whole wedge with a thin slice of cucumber Delicately place the flowers on top of the cheese