Food and wine pairings
Cheese table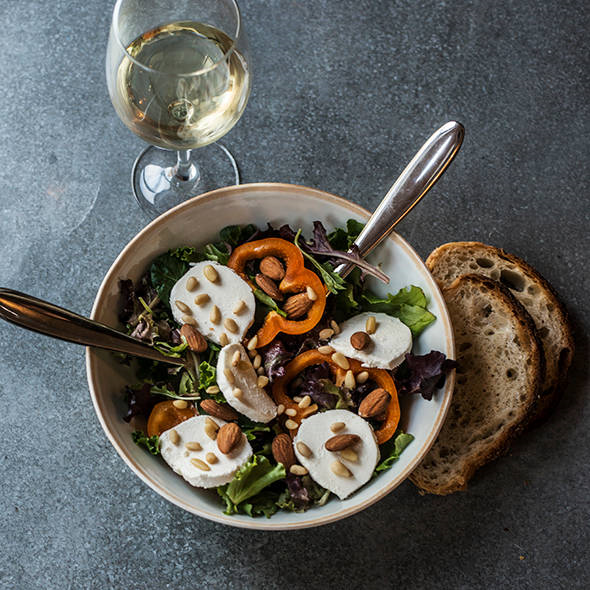 Goat Cheese Salad
For 6 people
CLASSIC WINE PAIRING
Goat cheese and Sauvignon Blanc is a pairing made in heaven. With this salad the go-to ideal wine is a varietal or Sauvignon Blanc dominant AOC Bordeaux Blanc. Crisp, energetic, juicy it offers perfect freshness on the palate.
ORIGINAL WINE PAIRING
For something a little different add a touch of sweetness. Surprise your guests with a 'Sweet Bordeaux' from Sainte-Croix-du-Mont.
INGREDIENTS
- 1 log of goat cheese
- pine nuts
- raisins
- mache
- fresh mesclun greens
- 1 red bell pepper
Cut the log of goat cheese into regular slices. In a large salad bowl, place the mache, fresh sprouts, and mesclun. Add the previously sliced red pepper
Place the goat cheese slices delicately on top of the mixture, then add the pine nuts and raisins Season to taste with olive oil