Seven Generations of Winemaking – Meet Vincent Lacoste, a pioneering organic winemaker on the right bank of the Garonne River in Bordeaux
Winemaking is a constantly evolving profession and it always helps to learn from the past when pursuing new ambitions such as organic farming and sustainability. We sat down to talk to Vincent Lacoste, owner of the Lacoste Vineyards, about what he has learned from seven generations of family winemaking.
Tell us a bit about your family history
Our history goes back to 1833 when Jean Villars first bought vines & arable land on the banks of the Garonne River. By the 1870s, the terroir of the Garonne was beginning to be recognised for the quality of their wines but at the same time the phylloxera epidemic severely damaged vineyards across Bordeaux. The priority of the earliest generations of the family was to care for & rebuild their vineyards, rather than expand upon them.
Over several generations, two World Wars, the modernisation and mechanisation of the winery and family feuds (including an at-the-time scandalous divorce and a division of Chateau properties) shaped the family business. Notably, after WWII, enology (the science and chemistry of wine) became popular in Bordeaux. My ancestor André Lacoste settled in the village of Donzac and took his first steps towards understanding the "diseases of wine" (oxidation, reduction, etc.) Donzac was already well known for its white wines, but soils began to be restructured for red varieties like Merlot, Cabernet Franc and Cabernet Sauvignon.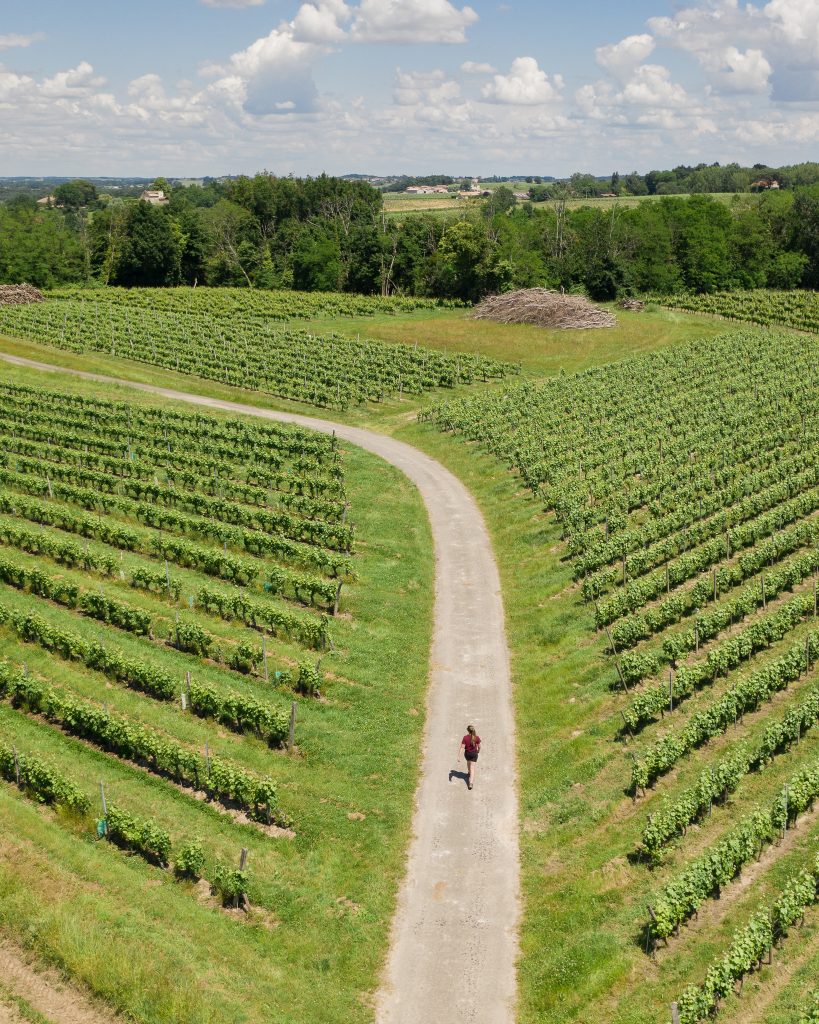 Fast forward to the 1970s and Bordeaux came into a golden age of trading and commerce. The family's vineyards doubled in size, thanks in a large part to the continued mechanisation of processes like pruning, spraying and harvesting. However, with great expansion came great "simplification" and the use of chemical fertilizers and pesticides. My ancestors used them but started to doubt their efficacy.
By my father's generation, production yields were the primary goal in much of Bordeaux. He began speaking with winemakers who had embraced organic agriculture at the same time as an economic crisis hit France. Would creating a holistic system that sustains healthy soils and ecosystems be worth the risk?
Fast forward to my generation and we are now 100% organic. We've created "Lacoste Vineyards" which brings together the domains of Chateau Cranne and Chateau Jeandebout, making white wines from Sémillon, Sauvignon, Sauvignon Gris and Muscadelle and reds from Merlot, Cabernet Franc and Cabernet Sauvignon.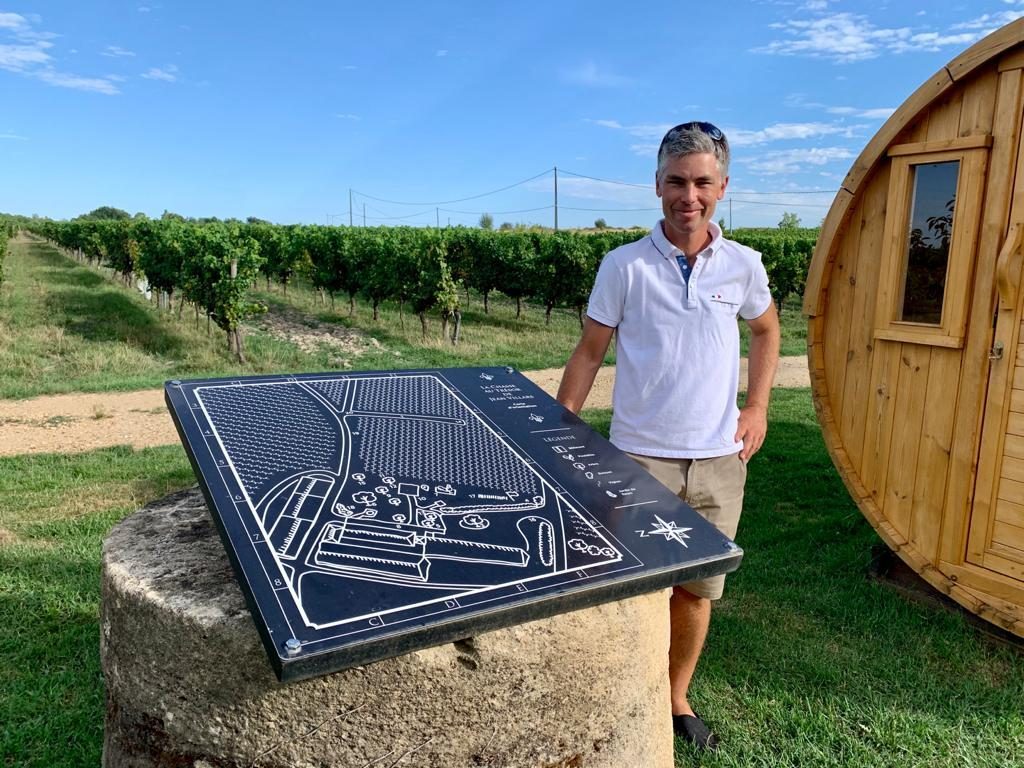 Tell us about the terroir on the right back of the Garonne River:
Steep cliffs, white clay and deep gravel. It's a land rich in biodiversity with many hedges, groves and preserved forests. Vines aren't omnipresent and land is made up mostly of villages with a few hundred inhabitants. Historically, these soils were planted with white grape varieties (for soft and sweet whites). Red grape varieties are also popular here but it's a more recent development.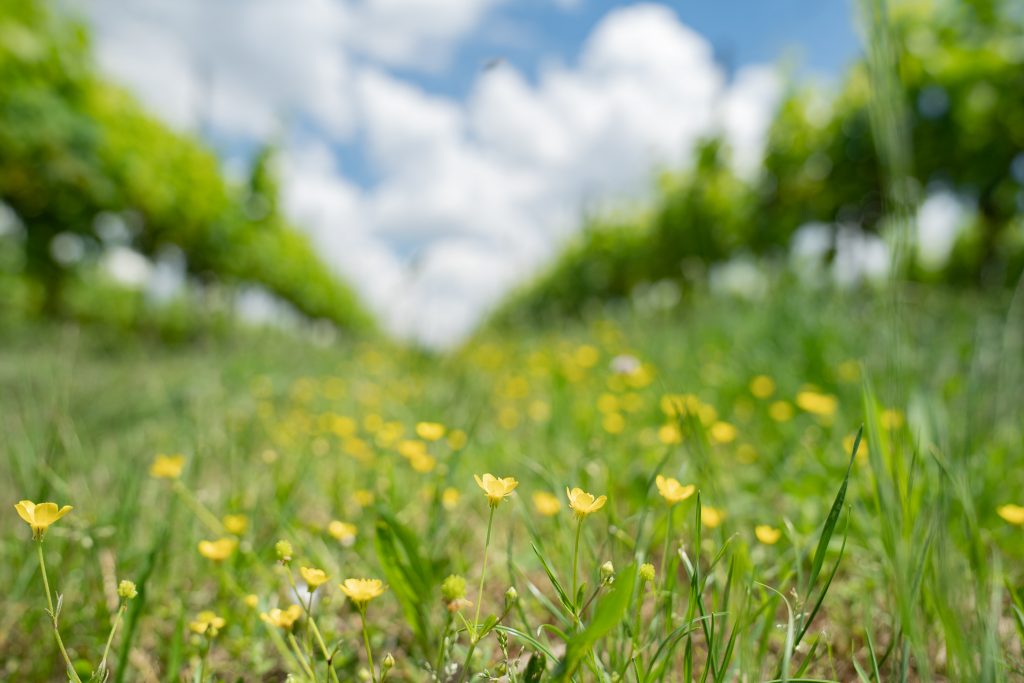 How has winemaking changed in Bordeaux through the generations?
Mixed farming gave way to more specialised agriculture over the years. The idea of "the winemaker" who makes his wine and sells it under his name is fairly recent. Previous generations produced "wine" but not "their wine". Grape producers became winemakers and then marketers. Wine was once bought and sold by merchants. But now vineyards require strong individual and collective identities. And the most recent "hospitality focussed" evolution of winemaking (bringing guests into the vineyards) is pushing us even farther and giving us more freedom and creativity.
Imagine if the same revolution were to happen for milk. Tomorrow you'd have an immense variety of different milks, with different tastes with different identities (and no longer standardized brands.)
In the 80s, the use of machinery and chemicals to fight off vineyard diseases allowed for a boom of production in Bordeaux. These developments influenced both your and your ancestors' management of the vineyards. Can you tell us how?
My grandfather first, and then my father, benefited from these technological developments (motorized tractors, weedkilling & anti-mildew chemicals, etc.) They were able to increase the size of the vineyards, but they lost a certain agricultural freedom and exposed themselves to risks that didn't exist before. I wanted less exposure to health risks and to get a freedom back in the way I managed the vineyard. I took over the estate with two objectives: to switch to organic viniculture and sell for export (the internet has changed everything in terms of communications.)
What are your priorities today?
To be free! To be creative and awaken an interest and curiosity in my current and future clients.
What would you like to keep about the winemaking from the oldest generations of your family?
That time taking time to just be human is more important than chasing after monetary things. I slowed down our operations so that I could be more consistent in my approach and take time to focus on quality.
What is your favourite season?
Autumn's harvest… it's the vintage at its peak and at the same time, the beginning of a calmer period. Harvest time is stressful as it's the end and promise of a year's worth of work. The hardest part is done. It is time to share, observe others' hard work & other technical approaches and think about how to do things better.
You've created some great events at Chateau de Cranne: "BBQ & Bio Wine" evenings, escape games, vintage car days… how fun!
Yes, simply producing without ever enjoying with others makes no sense. To truly connect with others you need time, context (games, catering, workshops, etc) and kindness.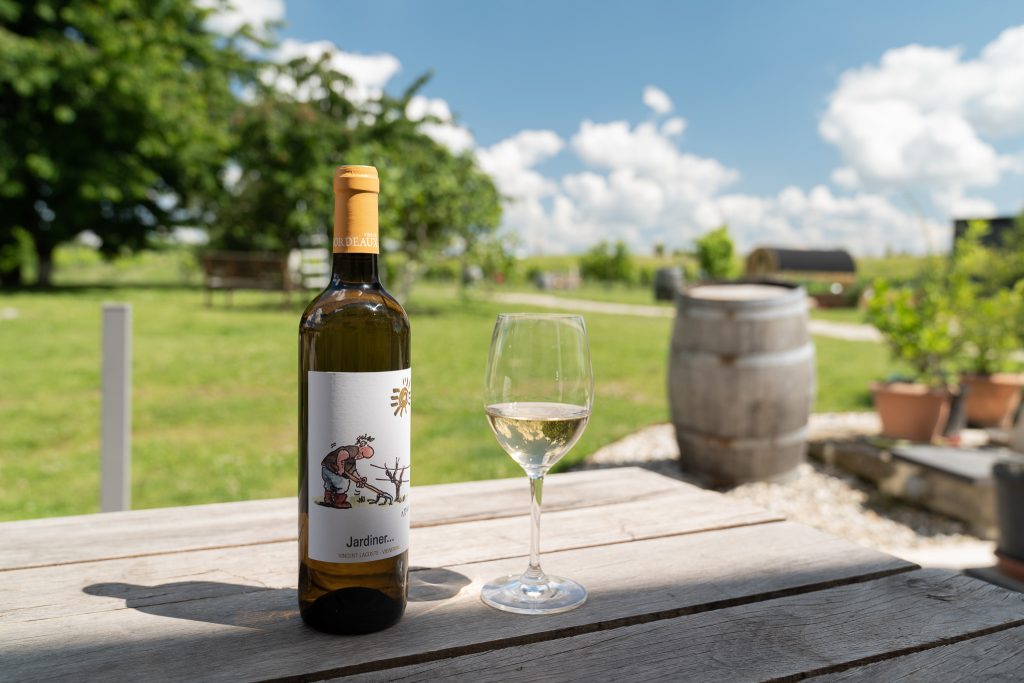 Before COVID, did you have British people come over to participate?
These activities are quite recent. Our initial strategy was geared towards the local population. But we did receive some British visits, with joy. Our latest activity will take place in mid-June, Terra Ventura, and it's particularly suited for English speaking customers. We'll be spreading the news about it as soon as it is safe to welcome guests back from across the Channel again.
Life isn't all just about wine for you… you're also a fan of rugby? Any links with UK rugby?
It is my second hat and how I take a breather during the week. I still play and I'm a coach at the U16 Langonnais stadium. I gained a professional trainer's diploma this year from Rochelais stadium. I have friends who played in England during their studies but I played in the States at Illinois State University. My son Brieuc (who is 15) would like to study in England and play rugby – he's an excellent back row! I'd be happy to get in touch with clubs or players to create links between our clubs.
Do you sell your wines in the UK?
Yes, you can find us through "La Cave de Bruno" in East Dulwich, in London as well as through distribution networks.