Our guide to London's finest French delicacies
For a true taste of French life, we always recommend a trip to Bordeaux – but if you can't make it all the way to France, we've got you covered. Here is our pick of some delicious French desserts and cheeses to enjoy in London.
Canelés de Bordeaux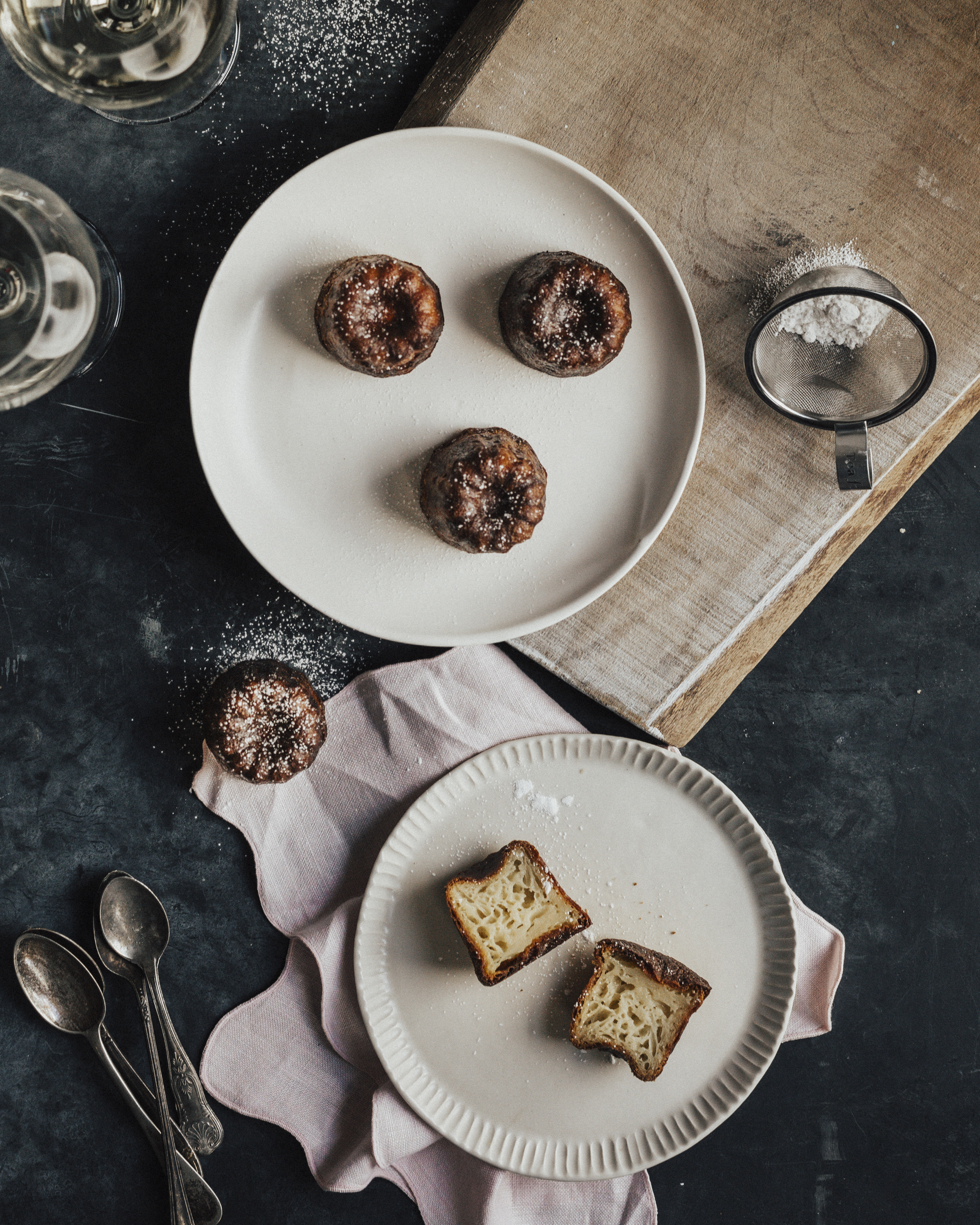 A canelé (meaning 'fluted') is a delightful French pastry flavoured with rum and vanilla. It has a soft and tender custard centre and a dark, thick caramelised crust. The canelé is believed to have originated in Bordeaux during the 15th century and is linked to Bordeaux's wine industry, which traditionally uses egg white to filter its wines. Originally, canelés were almost exclusively eaten in the local Bordeaux region, but their enticing flavours meant they soon attracted attention from far and wide, and are now enjoyed across France and overseas. These impressive desserts are hard to resist – so where can you find them in London?
We recommend Babelle, a French-owned, London-based company that specialises in canelés. Their exceptional canelés are available across London: you can pick them up from Harrods, Fortnum & Mason, Selfridges or Spitalfields Market. And even better, Babelle offers delivery throughout the UK, so there's no excuse to miss out on these wonderful sweet pastries!So which wine is the perfect pairing for these delicate and delicious pastries? We love our canelés with a glass of dry white Bordeaux, such as House of Androuët
House of Androuët has been a master cheese maker since the early 20th century. Its founder, Henri Androuët, wanted the people of Paris to experience the diverse varieties of cheese found in remote rural areas of France. In 1925, Henri's dream came true when he opened a now-famous cheese tasting room in Paris, followed by a restaurant in 1930. The business has been handed down through many generations of his family, and they now run several highly regarded cheese shops throughout Paris. Thankfully, they also have a shop in London, which you can find at Spitalfields Market.
House of Androuët also has cheese concessions within British artisan cheese supplier Paxton & Whitfield, in London's West End and Chelsea.The Bordeaux region produces a wine to accompany every type of French cheese: Roquefort goes well with a glass of Sauternes, such as Maison Kayser
Maison Kayser runs several well-established bakeries throughout Paris, but it also owns bakeries in Tokyo, Seoul, New York, Mexico and, of course, Baker Street in London. They offer macarons in a range of tempting seasonal flavours, from chocolate and salted caramel to bourbon vanilla, pistachio, morello cherry, peanut, and lemon coconut.
Counterbalance your sweet macaron with a glass of sparkling wine, such as Les Cordeliers Brut Crémant de Bordeaux.
Sounds tempting, doesn't it? Well, we can assure you it tastes divine.
We hope you enjoy discovering all the French fancies London has to offer. Bon appétit!