Celebrate Halloween with Bordeaux wines
The Celts believed that at this time of year, the boundary between the worlds of the living and the dead became blurred, evoking the spirits of dead people. They thought that it was important to wear costumes, typically consisting of animal heads and skins, to avoid being harmed by the spirits.
Some aspects of the modern Halloween celebrations, such as carving lanterns out of vegetables to scare away passing invaders, originated long ago. The Celts also used to light big bonfires to unsettle the spirits and drive them away.
Pumpkin carving has become an integral part of the Halloween festivities, however it is a relatively modern innovation imported from the United States. In the early days, scary faces were carved into root vegetables such as swedes and turnips. These faces would usually be illuminated from within by a candle, the lanterns displayed on window sills to ward off evil spirits.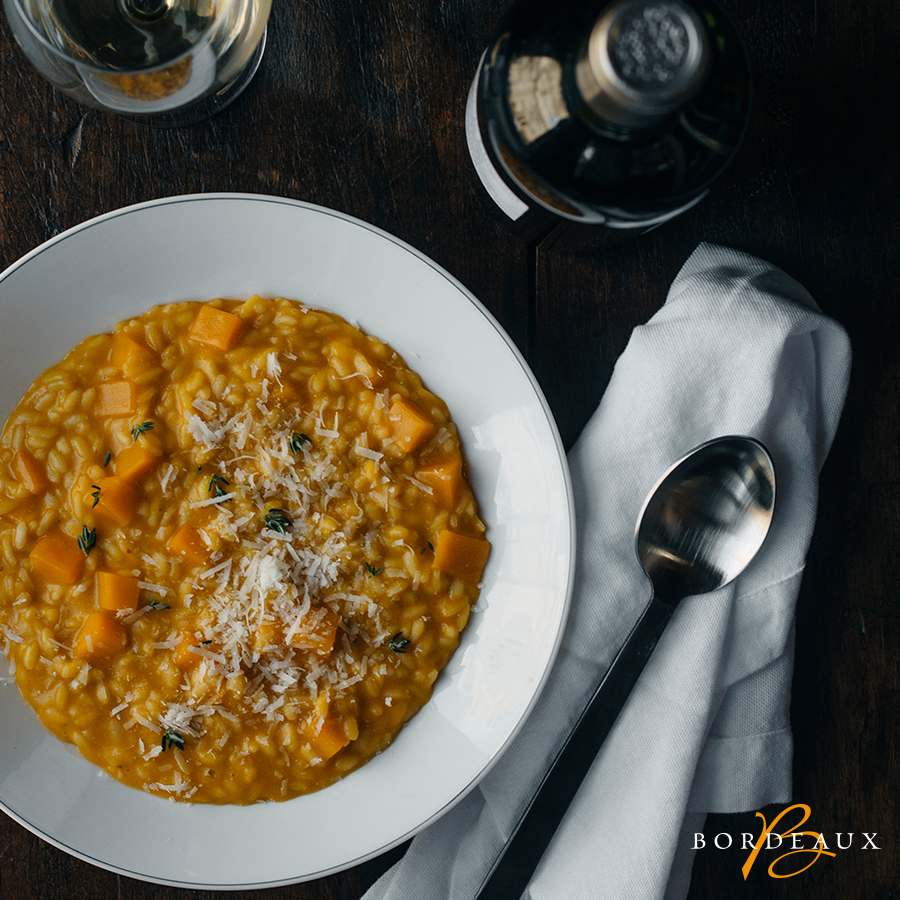 Nowadays no other food associates with Halloween quite like pumpkin. There are so many delicious recipes – from savoury soups to sweet pies, and of course, pumpkin spiced lattes but our favourite is pumpkin risotto. The sweetness of pumpkin transforms the creamy rice into a perfect autumnal meal. You could serve it as a starter, main course or as a side dish. It pairs perfectly with a zesty fresh Sauvignon blanc like Chateau Saint-Jean-Des-Graves with its lifted melon and lime peel aromas.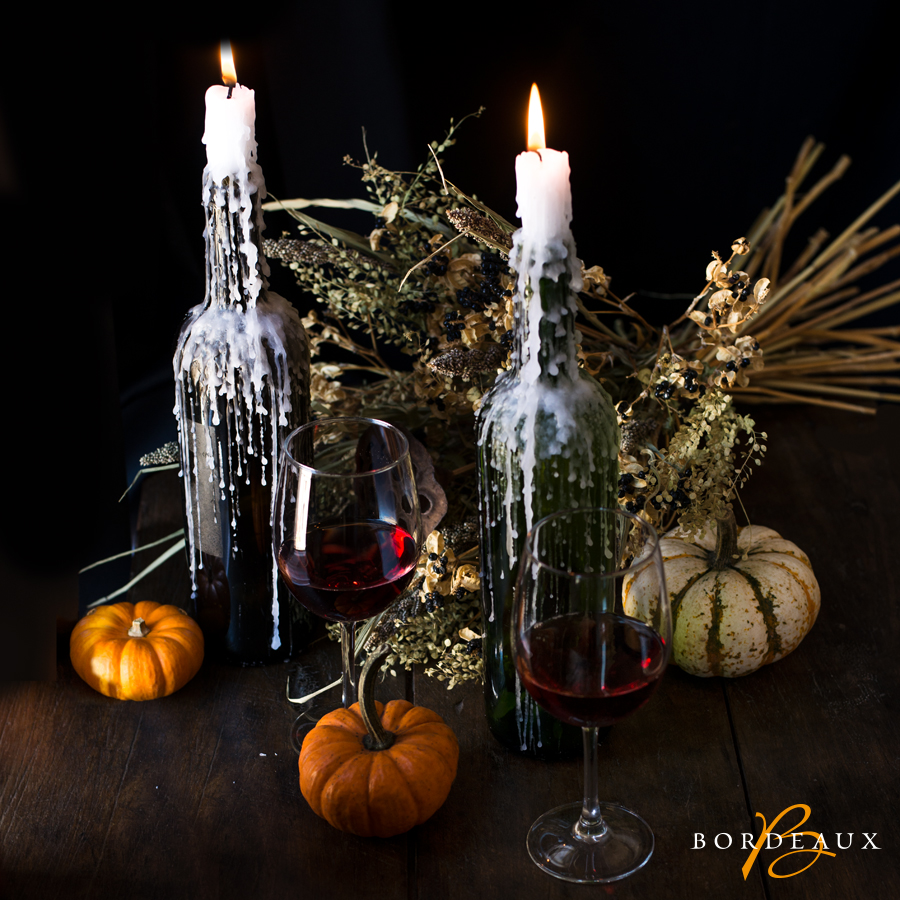 After enjoying your wonderful pumpkin risotto with a glass of wine why not try to recycle the wine bottles in a new way? The shape of Bordeaux wine bottles works just perfectly as candle holders. First, remove the labels with soap and water. Then place the bottles on the table and stick your candles in them. To achieve an even more dramatic look, allow the candles to burn for several hours for a dripped wax effect.
Final step is to put your scary costume on and you are ready for the Halloween party!