Discover your Bordeaux at the Big Feastival & Ticket Competition!
Every year Bordeaux Wines UK teams up with top UK events to spread the word (and love) on the region's wine. We're excited to announce that this year for the very first time, Bordeaux Wines UK is appearing at Jamie Oliver's Big Feastival! 
Bordeaux Wines UK will be setting up a wine bar for three days, over the Bank Holiday Weekend to showcase the region's wines, diversity of its colours, and be a destination for you to sit, relax and taste wine in between musical acts.
Bordeaux will be serving great wine to support a brilliant line up of musicians from the likes of The Kaiser Chiefs, Mark Ronson, to Ella Henderson and the Proclaimers. The bar will focus on Bordeaux's wine aromas, and food and wine pairing suggestions will also be available to pair with the range of food on offer at the festival cooked up by some of your favourite chefs such as Jamie Oliver, Raymond Blanc, Tom Kerridge, Thomasina Miers and many more!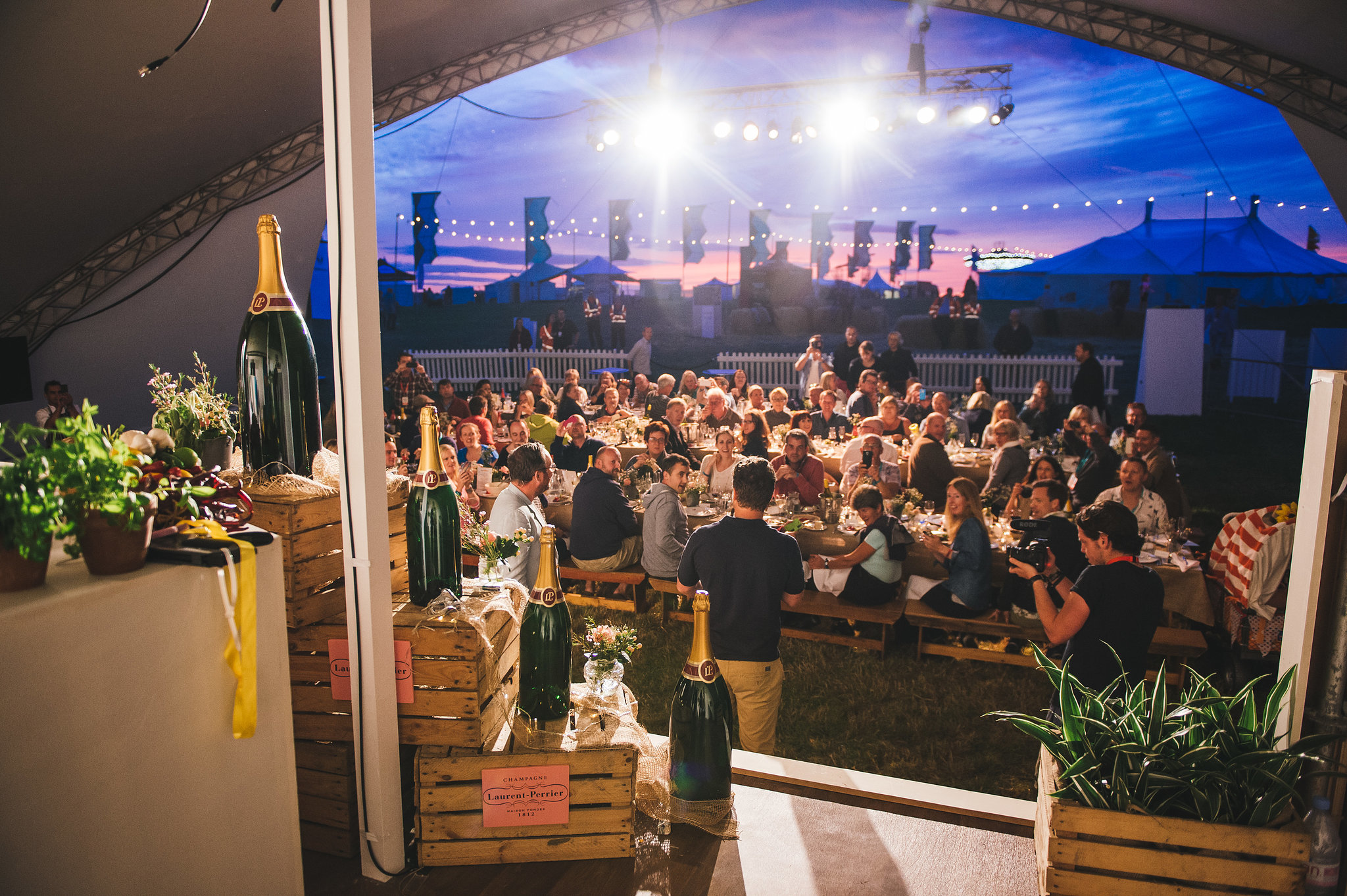 More adventurous types can play the 'aroma game' – a fun, immersive wine experience, which highlights the different fruit, flower and spice aromas inherent to Bordeaux wines.  Bordeaux Wine experts Russell Dent and Lydia Harrison will be on hand to help you identify your preferred Bordeaux wine style, whether it"s a crisp and fruity dry white wine, or a more oaky and structured red.
The bar will sell a selection of Everyday Bordeaux wines, which are all delicious and great value priced from £6 to £20 selected by a panel of experts. Find out more about the new selection here: here for more information.
The Big Feastival has kindly given Bordeaux Wines UK x5 pairs of one-day tickets: x3 for Friday and x2 for either Saturday or Sunday. We will be running the competition this week on Twitter @bordeauxwinesuk and picking so please keep your eyes peeled to our feed!