Christmas canapés and Bordeaux wine pairings
With Christmas just around the corner, we would like to share with you some of our favourite canapés and Bordeaux wine pairings to give you some ideas for the upcoming festivities.
Sausage rolls
Sausage rolls are always a hit, with an extra buttery and flaky pastry, it's the perfect canapé for your next festive get-together. Pair them with a Saint-Émilion wine, such as Esprit De Puisseguin 2019. This rounded red wine is packed with fresh, crunchy fruit. A blend of Merlot, Cabernet Sauvignon and Cabernet Franc grapes, its smooth finish will bring a refined touch to your sausage rolls.
As a variation, why not try crispy turkey, stuffing and cranberry sausage puffs for an easy festive canapé. Serve with a Tesco Bordeaux Superieur 2018. This elegant Merlot-based red has fresh, vibrant black fruit aromas with subtle notes of liquorice. Crisp, dry, easy-drinking, moreish and excellent value too.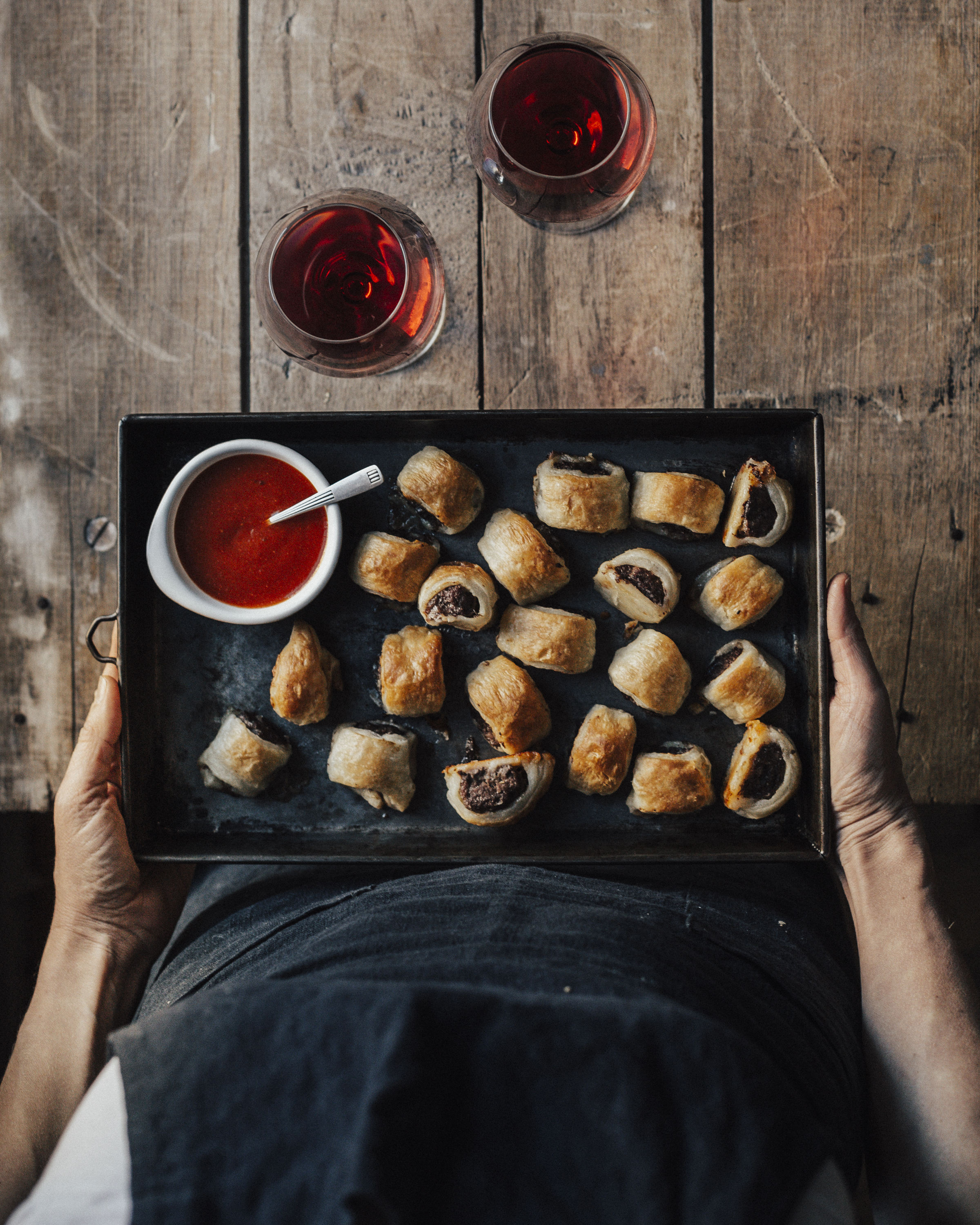 Goat cheese balls in a herb coating
Goat cheese balls are very easy to make, and rolling them in herbs is just one of many options – roasted sesame seeds, crushed peppercorns, chopped pistachios or dried cranberries can also work great. Nothing sings the praises of goats' cheese more than a 100% Sauvignon Blanc; the bright intensity of citrus, gooseberry and herbal flavours, combined with bracing acidity is ideal to offset the rich, creamy but rustic notes of a good goats' cheese. We suggest The Society's Bordeaux Sauvignon 2020. This well-balanced white Bordeaux is super fresh, packed with citrus, apple and peach fruit.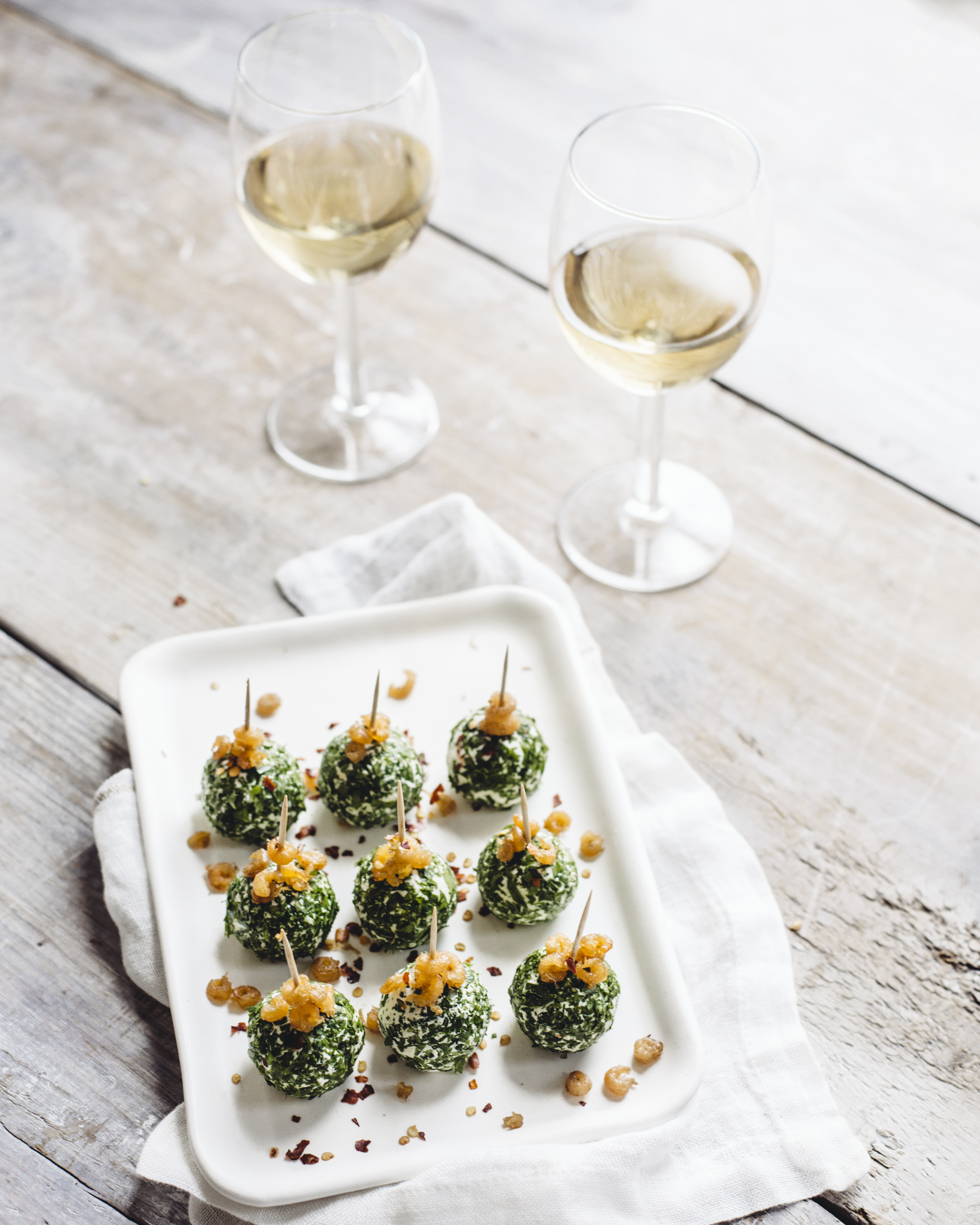 Mushroom vol-au-vents
Looking for something else to cook this festive season? Try these creamy mushroom vol-au-vents – flaky puff pastry bites loaded with a creamy garlicky mushroom filling. As a wine pairing we suggest Château de Rochemorin 2018 from the Pessac-Léognan region of Bordeaux. This 100% Sauvignon blanc displays classic aromas of lime and lanolin – lovely freshness and breadth. The creamy yet salty finish of this excellent dry white Bordeaux is just perfect to cut through the rich creaminess of the filling.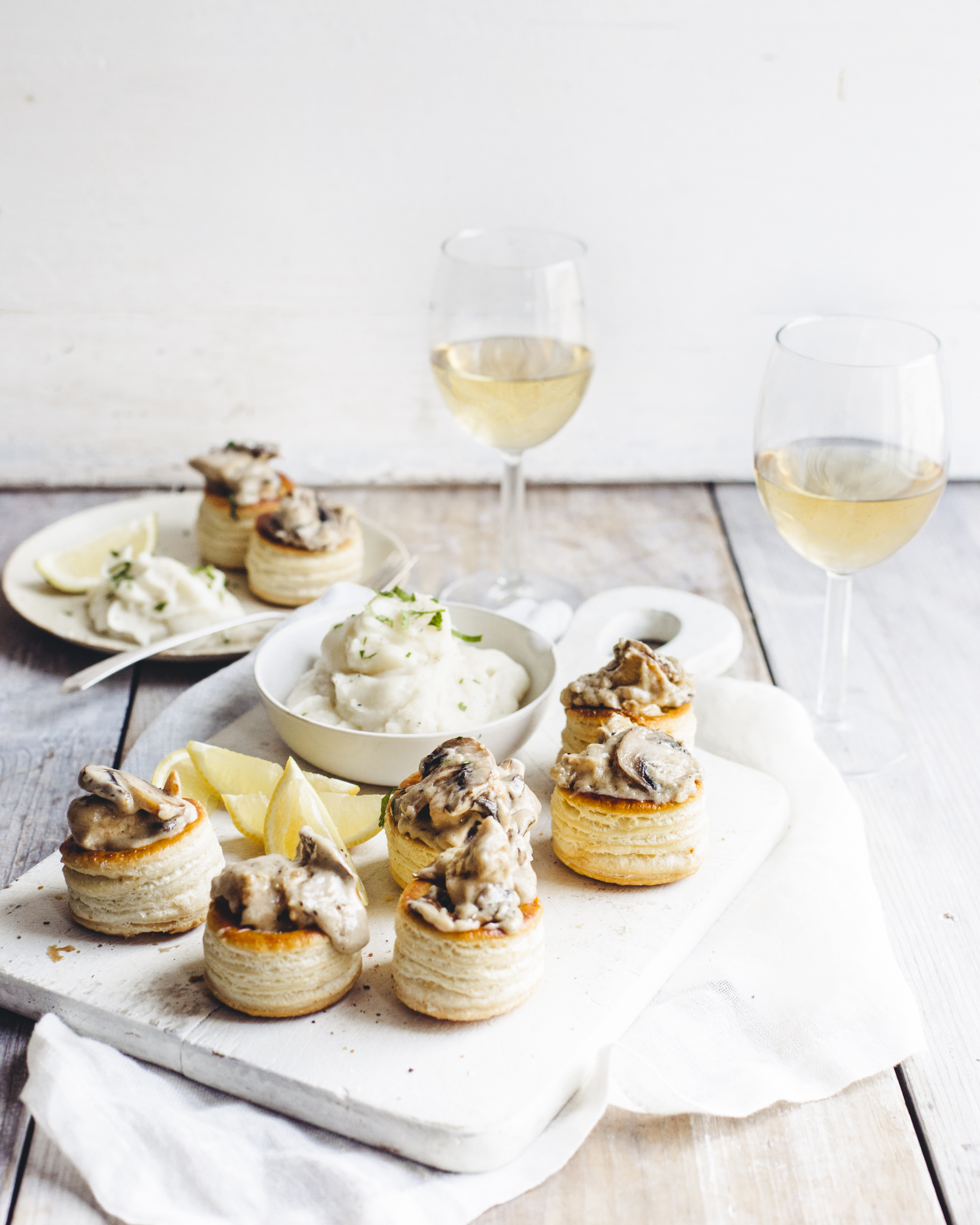 Crispy garlic bread
Warm garlic bread is another easy snack that everyone will enjoy. Serve with a glass of Bordeaux Rosé such as The Lion & the Lily Bordeaux Rosé 2020. With its pretty, pale rosé colour, and its crisp aromas of strawberry and raspberry, this clean and mouth-watering juicy Merlot-based wine will be a perfectly refreshing complement to the garlic bread.
Fried Brussels sprouts
Deep frying Brussels sprouts is a surefire cooking technique that brings out the best flavour with a crispy outside. Pair with a classic fruity red Bordeaux such as La Croix D'Ardit 2019 made from a blend of Merlot and Cabernet Sauvignon. Full of sweet, dense cranberry fruit, this red wine is an elegant style with a juicy ripe finish. You will be pleasantly surprised about its price too.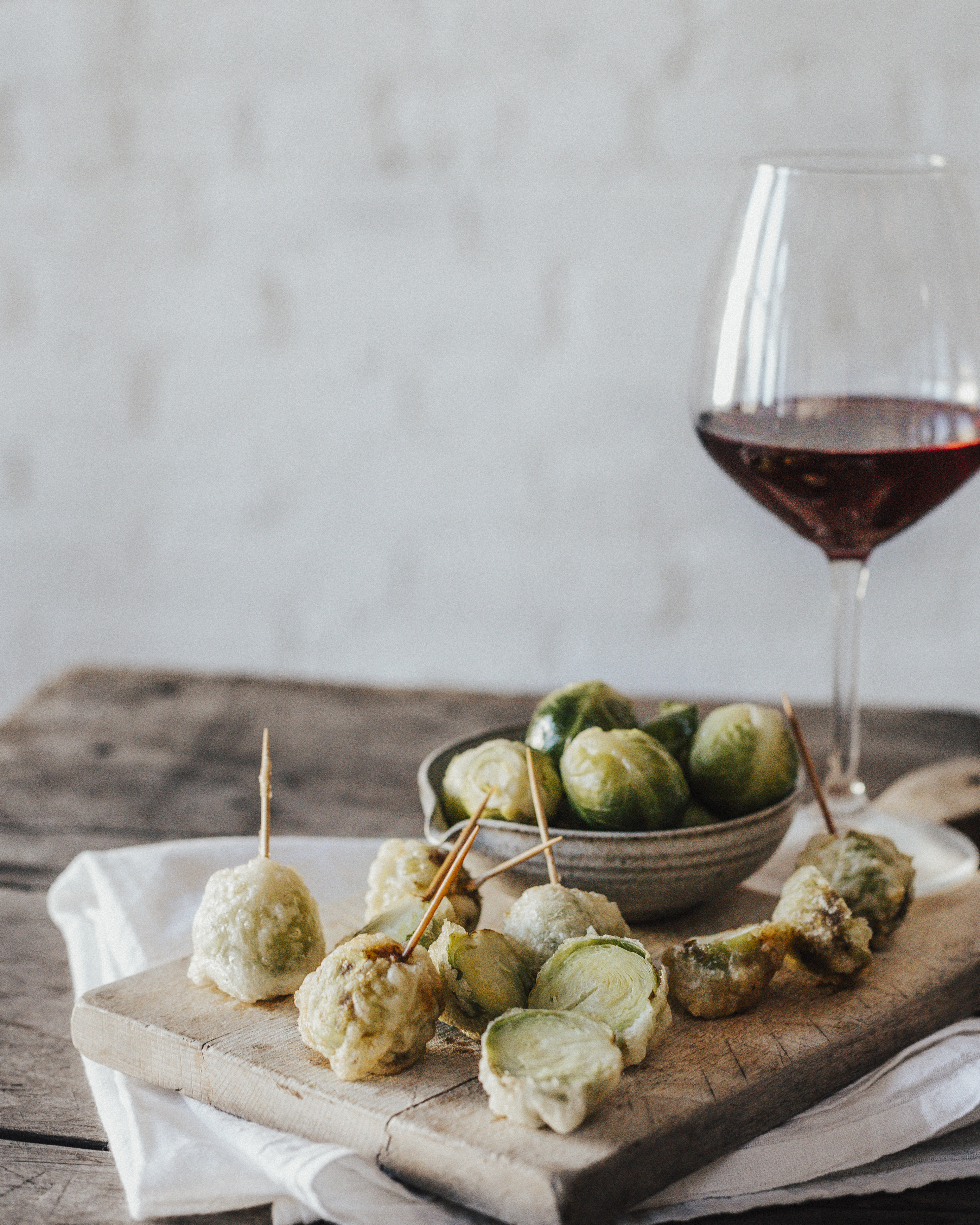 Blue cheese and fig tartines
In need of really quick and easy cold canapés to make? Try these simple blue cheese and fig tartines for fuss-free festive party food that's a bit more substantial than canapés. Pair with a sweet white wine, such as Château La Rame 2018, Sainte-Croix-du-Mont. This golden-hued wine is made from carefully selected Sémillon and Sauvignon Blanc grapes affected by noble rot sourced from perhaps the most renowned sweet wine appellation in the world. It has an elegant concentrated nose with orange marmalade zestiness to balance the gentle sweetness.
These are some of the suggestions of festive canapés and Bordeaux wine pairings. When it comes to festive wines, there are no strict rules, and most important is not to overthink and choose the wines you truly enjoy. So we would like to finish this article with a fizz suggestion that would make an excellent start to any festivities – Crémant de Bordeaux. Produced using the traditional method, this sparkling wine is best served chilled. Why not try Premius Crémant de Bordeaux Brut with crisp apple fruit, cinnamon notes and a rounded texture and attractive, rounded flavours, it is a fresh and balanced sparkler.