Valentine's Day Food & Wine Pairings
Dry white wine and smoked salmon:
Smoked salmon is the perfect indulgent starter for Valentine's Day.
We'd suggest pairing a plate with a structured & generous dry white Bordeaux wine, such as a Graves or Pessac-Léognan. These wines are substantial with a strong aromatic presence and pertain aromas of grapefruit, peach, hazelnut and wild flowers. They are produced from a blend of Sauvignon Blanc (Bordeaux's most widely grown white grape!), Sémillon and Muscadelle grapes. Both wines will taste especially good if your salmon is oaked and if you choose to add cream cheese and lemon!
Our pick: Château le Bernet 2014
Image credit: Jamie Oliver
Red wine and chocolate: 
This is a classic pairing for Valentine's Day.
To stand up against a rich chocolate dessert, we'd recommend a powerful & intense red Bordeaux wine, such as Margaux, Médoc, Haut-Médoc or Pauillac. With aromas of redcurrant, blackcurrant, roast coffee and liquorice, they will also complement a dark chocolate with red fruits. These wines are sophisticated with a sustained aromatic nose, long length in the mouth and full of character, and they are to be savoured and enjoyed slowly, much like a great love. Most of the wines in this style are produced with a Cabernet Sauvignon dominant grape blend.
Our pick: Château Bibian 2010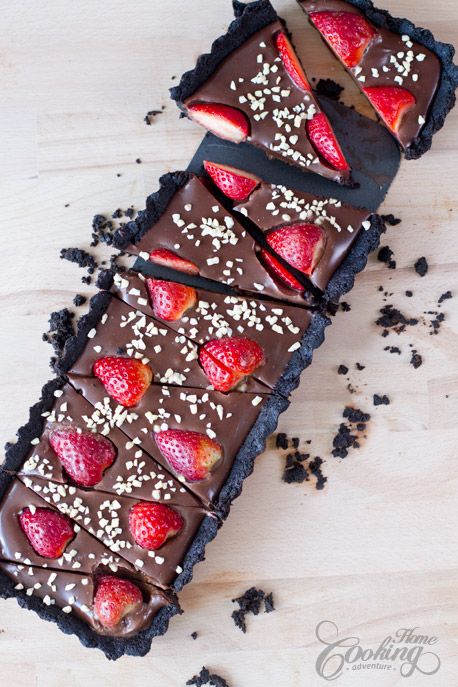 Image credit: homecookingadventure
Sweet white wine and blue cheese:
Bordeaux sweet white wines are special wines. They are the pinnacle of Bordeaux winemaking, making them the perfect style to enjoy this Valentine"s Day! The highlight of Bordeaux"s sweet white wines is the the sweet, honeyed Sauternes.
These wines are made in the South West area of Bordeaux and are produced from Sémillon, Sauvignon Blanc and Muscadelle grapes that have been infected with Noble Rot – a happy accident discovered by a nobleman winemaker back in the 17th century, who had let his crop of white grapes over-ripen to the point of rotting after being delayed on business away. He decided to harvest them anyway and was more than pleasantly surprised with the result. These unctuous and intense wines are elegantly gold and aromatically rich with a complex and intense body. You"ll find aromas of candied orange, mange, quince, honey and acacia, and they pair beautifully with blue veined cheeses, such as Stilton and Roquefort, as well as foie gras (a classic Bordeaux pairing).
Our pick: Tesco Finest Sauternes 2009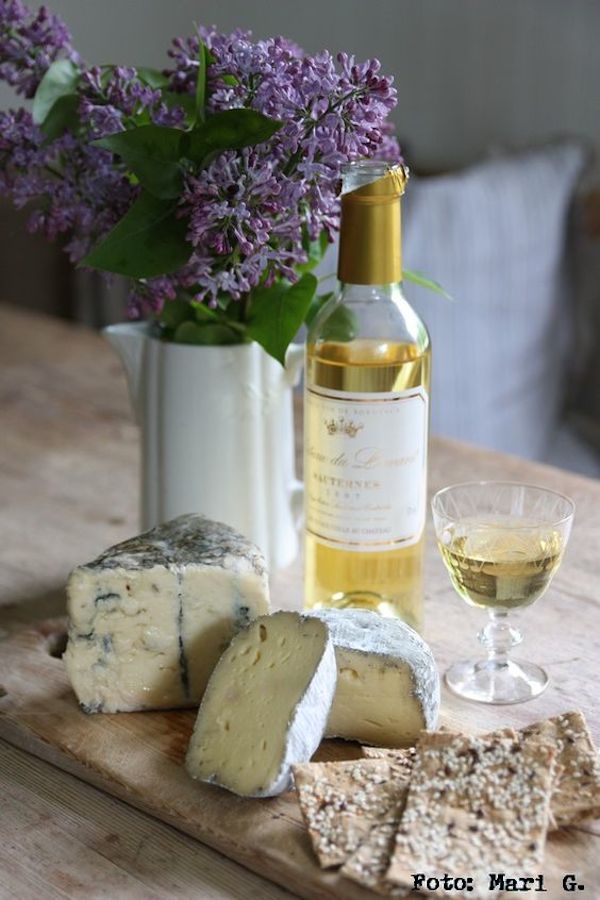 Photo credit: nordingarden.blogspot