June Events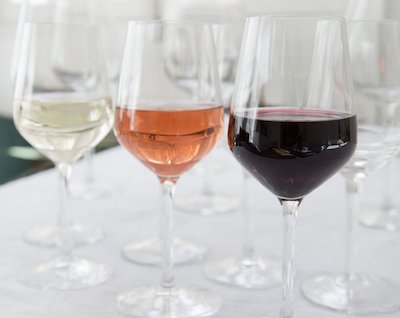 1st June: Opening of La Cité du Vin
On the 1st of June, the hotly anticipated La Cité du Vin will open its doors to the public! Read more about the world's most exciting wine museum here. 
4th & 5th June: Grand Crus Tasting
For 10 years, the UGCB has been offering the opportunity for wine lovers to taste Grand Crus wines. Once again on the 4th and 5th of June, visitors will have the opportunity to taste over 100 Bordeaux Grands Crus under one roof. They will have the chance to meet the owners of some of the region's most famous appellations in an event that is usually reserved for wine trade professionals. Châteaux owners will also invite visitors to dine at their properties to enjoy an array of food and Bordeaux wine pairings. On the Sunday, they can spend the day visiting the vineyards as well as partaking in a game of golf!
For more information click here.  23-26 June: Bordeaux Fête le Vin
During four days, Bordeaux will open its doors to commemorate the 10th anniversary of this renowned wine festival. To celebrate, 10 cities around the world including Bilbao, Cape Town, San Francisco and Brussels will join in the festivities. The program includes a 2km route of wines located on the waterfront between the maritime scholarship and the Stone Bridge, where visitors will be able to discover the 80 appellations of Bordeaux and Aquitaine and meet winemakers and merchants.
For more information click here.
While you're there, why not book a course at the Bordeaux Wine School? Find a course here. Until 4th June: Les ÉpicurialesFor two weeks the restaurant, Les Etoiles d"Epicure in the town of Alley de Tourney will play host to sixteen star chefs (included in the Michelin Guide), one per night to prepare a meal dedicated to the event, in an open kitchen and paired with six Bordeaux wines.
Find out more here.  10th June – 10th July: UEFA Euro Championship 2016
Now here's the perfect excuse to drink Bordeaux wine! For the first time Bordeaux will host UEFA Championship Games in the newly built stadium, designed by Swiss firm Herzog & de Meuron, the team behind Fußball Arena München. With a capacity for 42,000, the stadium also features a "floating" roof supported by a large number of thin poles. Located between a man-made lake and the Garonne river in north Bordeaux, it will replace Stade Chaban-Delmas – the venue for games at the 1938 and 1998 FIFA World Cups – as home for the Girondins.
Find more information here.