Wimbledon and wine: 5 Bordeaux whites to serve up
Wimbledon is here, and that means it's time to sit back and soak up the unique atmosphere of the world's most famous grass court tennis championship. From the verdant green grass to the distinctive all-white dress code, SW19's legendary sporting venue certainly has a unique feel all of its own.
If, like most of us, you're watching Wimbledon at home, you might like to enjoy the next two weeks of tennis accompanied by a few specially selected Bordeaux white wines. Here are 5 we know will be a smash hit with you and your friends during the Wimbledon fortnight. 
Start with an ace: a bottle of Château Tour Chapoux
A beautifully crisp and fruity sauvignon blanc with hints of citrus and fennel, and a dry finish. It's clean and pleasantly refreshing, just like that perfectly judged slice shot to win your opening service game.
Available for less than £10 from Waitrose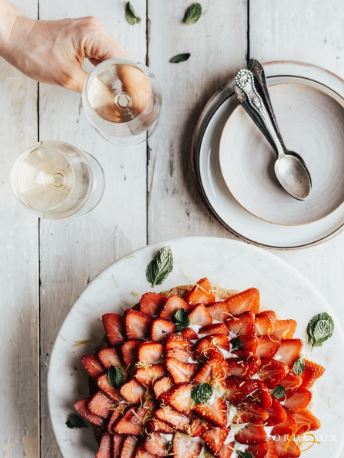 Work on your baseline play with Dourthe No 1 Sauvignon Blanc
A modern, zesty dry white with crisp fruity notes and hints of herbs and citrus. Medium bodied and dry – a new Bordeaux classic.
Get it from The Wine Society for £6-9
Pro tip: why not pair this Sauvignon Blanc with an easy-to-make Wimbledon themed dessert of waffles and strawberries? Game, set and match!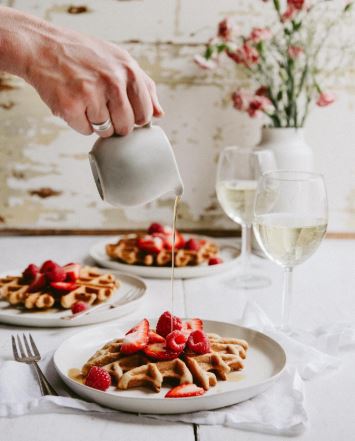 Play a Chateau Langlet Blanc Graves and take advantage
Crisp and fruity, this dry white is an ace example of a white wine from the Graves area – aromatic, textured and with good vibrancy on the palate. Drink it now, or alternatively keep it and let it age. 
Pick it up for around £15 from Berry Bros. & Rudd
Serve and volley with a sparkling Calvet Brut
This Crémant de Bordeaux is a  delicate sparkling white wine with a vivacious nature and crunchy apple notes. It's zippy and refreshing with a crisp, dry and appetising nature. Ideal summer picnic drinking, but just as handy to accompany you during the latter stages of Wimbledon. 
£10-12 from Ocado
Tastes delicious paired with strawberries and cream too.
Deliver a forehand winner with Tesco Finest Sauternes
For something a little different, why not try a cold glass of Sauternes with your strawberries? This sweet white wine that's both luscious and intense, definitely a true champion. Rich yet admirably bright, it brings a fresh acidity alongside ginger, candied peel and dried pineapple flavours. It's both complex and rewarding, much like tennis itself.
Find a bottle at Tesco from around £10-12
So that's our Wimbledon wine list – now it's surely time settle down in front of the TV with family or good friends to enjoy some world-class tennis alongside some world-class wines. For more wine recommendations, take a look around https://www.bordeaux.com/gb/Choosing-a-Wine.