Mother's Day gift guide
Mother's Day is fast approaching – Saturday 11th March. So what do you buy mum? We have the answer…
Buying gifts for Mother's Day is always tricky. You want to find the perfect present, but what do you buy your beloved mother? A voucher? Not very imaginative. How about a new handbag? They're so expensive!
Luckily, we have the answer. Say 'thanks mum' with a bottle of something special. Here are three sparkling, rosé and sweet Bordeaux wine gift options.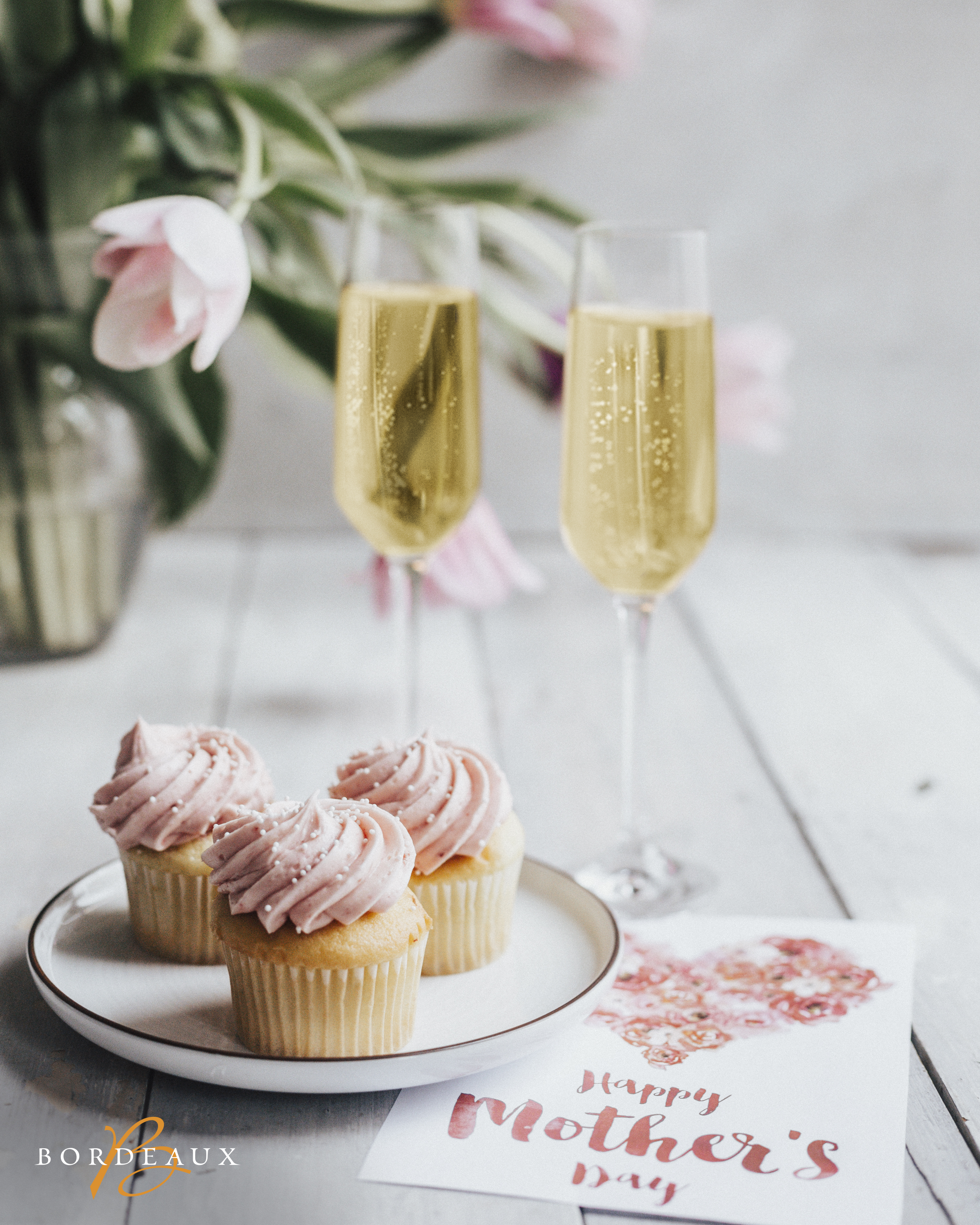 Gift idea 1: Les Cordeliers Brut
Originating from the Crémant de Bordeaux Appellation (a mark of its quality and pedigree) this dry white sparkling wine is simultaneously fruity and fresh, while delivering a crisp fizz and a good weight and lift. It's all deliciously topped off with notes of strawberry and white melon. 
What you need to know
At just £10 to £15, this Crémant de Bordeaux sparkling white is a bargain. Serve at a temperature of around 7-11°C.
Works well as a gift alongside…
A bouquet of blossoming springtime flowers would brighten mum's day.
Where can I buy it?
Find out more here.
Gift idea 2: Bordeaux Rosé, Taste the Difference
Planning to spoil mum with a lovingly prepared home-cooked meal? This refreshing rosé from Les Vignerons de Tutiac vineyard and sold by Sainsbury's is the perfect Mother's Day dinner companion. Its vibrant red berry flavours and crisp finish pair beautifully with grilled chicken or light salads, or as an aperitif. 
If you're on the lookout for other rosés, why not try the delicate M of Mangot or the zesty La Rosée de Ramage?
What you need to know
Like all rosés, it's best served at a cool 7-11°C.
Works well as a gift alongside…
Grilled chicken dishes or light salads are the best pairing options.
Where can I buy it?
Find out more here.  
Gift idea 3: Sauternes Château Suduiraut
We all love a sweet dessert wine. But don't be deceived by the name – dessert wines can accompany dinner as well as dessert. Pair with sushi, spicy dishes, blue cheeses or fruit desserts. You can't go far wrong, as long as any food eaten with a dessert wine isn't sweeter than the wine itself.
What you need to know
It's an affordable £16 from Waitrose. For full aroma and flavour, make sure mum drinks it at a moderately cool 9-12°C.
Works well as a gift alongside…
How about a blue cheese or selection of fresh or dried fruits? A true treat for mum's everywhere.
Where can I buy it?
Find out more here.
Choose any of these three superb Bordeaux wines and we're sure you'll be the toast of the town this Mother's Day.  
Still not sure?
Use our wine selector tool to explore the full range of Bordeaux wines and find the perfect bottle for the perfect occasion.