Join us at Taste of London 21-24 November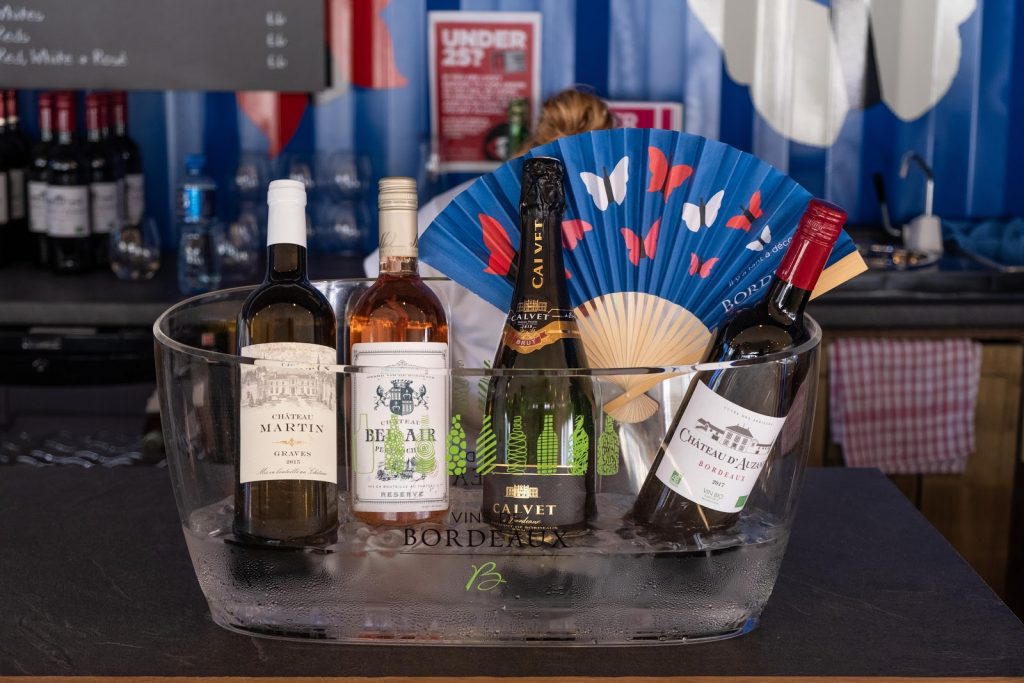 Kick off the winter festivities with a delicious glass of sparkling Crémant de Bordeaux then discover the incredible diversity Bordeaux has to offer in this tranquil, cosy space. Be transported to a Sauvignon sanctuary with our array of dry and aromatic whites, or perhaps uncover the fresh fruity rosés of Bordeaux, that pair perfectly with many of the dishes from neighbouring street food vendors. A fine selection of smooth, rich reds will also be on-hand to warm you over the brisk winter afternoons!
Want to learn a little more? Come and enjoy a fun, free 15-minute speed tasting – we'll take you on a whistle-stop tour of Bordeaux during which you'll taste a sparkling Crémant, a dry white and an enticing red. Enquire at the bar for more information. We look forward to welcoming you at our Bordeaux Wine Bar – à bientôt!
For more information and to book your tickets go here.