The Remarkable Scope of Sauternes
The Sauternes region of Bordeaux harbours a particular microclimate that can only be found in a handful of locations in the entire world. The fact that these wines are produced using a rare beneficial rot makes them truly unique in both colour and taste, and gives Sauternes a certain indefinable quality that draws people back to its charms time and time again.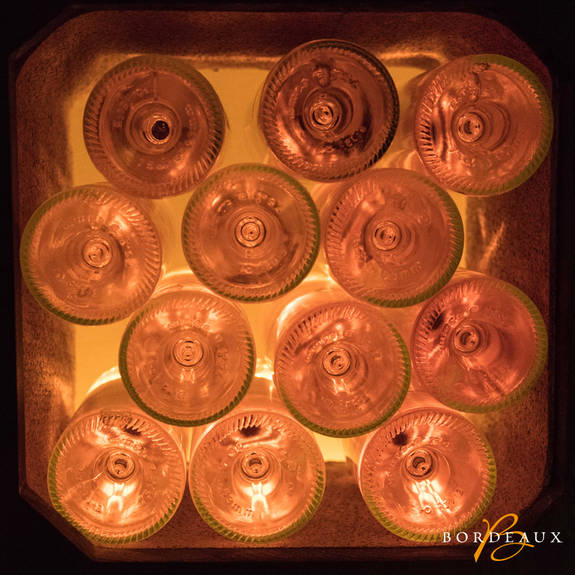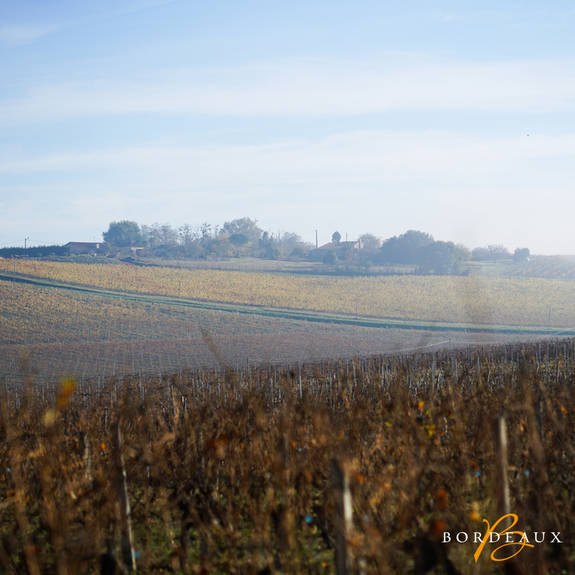 In France, Sauternes or other sweet wines are well known to pair perfectly with foie gras, but many people still only consider them when it's time for dessert. However, we're here to tell you that Sweet wines are much more than just a dessert wine and, today, we'll share ideas about what to eat with your Bordeaux sweet wines for each course of a meal.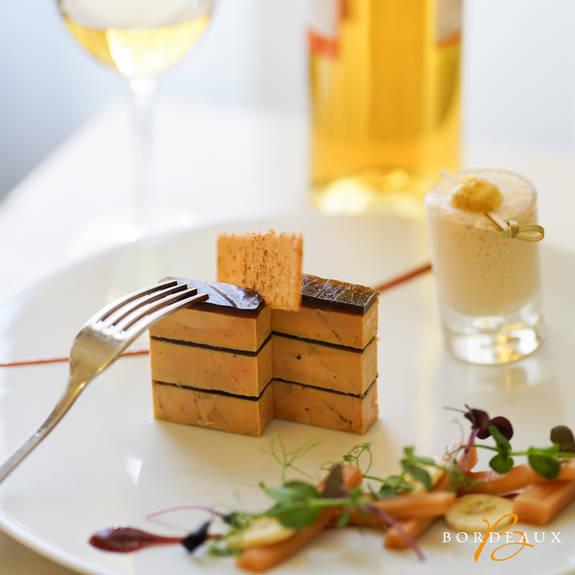 Tapas:
COD CEVICHE WITH MANGO AND AVOCADO. Slice raw cod very thinly and marinate in a mixture of lime juice, orange juice, hot chilli, and olive oil. After six hours, remove fish from the marinade and serve with fresh slices of mango and avocado. Pickled onions and cilantro are a nice but optional garnish. Enjoy with a glass of Cadillac or Sauternes.
VEGETABLE CHIPS. Skip the potatoes and instead fry up some thinly sliced carrots and beets until crispy (or simply buy a bag of vegetable chips). You can pair this simple but delicious appetizer with any kind of Bordeaux sweet wine.
HONEY SODA BREAD. Combine equal parts whole wheat flour and sifted white flour with milk, honey, baking soda and a pinch of salt. Add fresh rosemary or dried fruits if you like, and bake. Serve with soft butter and a glass of Sweet Bordeaux: Premières Côtes de Bordeaux or Bordeaux Supérieur.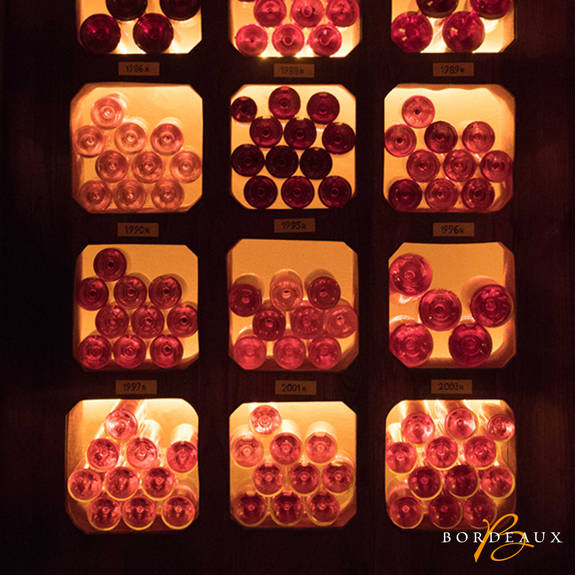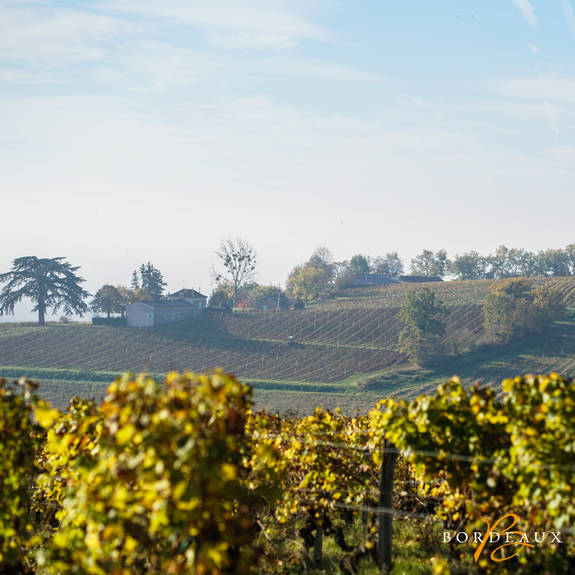 Starters:
CAESAR SALAD WITH BREADED CHICKEN AND ROQUEFORT CHEESE. Cook breaded, sliced chicken breast strips in a pan until crispy and golden. Mix lettuce leaves, chopped shallots, small pieces of Roquefort cheese, and parmesan in a bowl. Dress with mustard, cream, lemon juice, salt and pepper, and place chicken on top. Serve with a glass of Sweet Bordeaux: Sainte Croix du Mont or Loupiac.
RICOTTA AND PARMESAN CUSHIONS WITH TOMATO TARTARE. Boil, peel, deseed, and chop tomatoes. Drain ricotta. Chop spring onions and parsley and mix with the tomatoes, olive oil, salt and pepper. Create biscuits out of the drained ricotta, flour, egg, parmesan, salt and pepper. Pan fry the biscuits and top with your tomato mixture. Serve with a bottle of Cérons for a sweet apéritif.
Main Courses:
CHICKEN SKEWERS WITH CURRY AND GINGER. Mix olive oil, crushed garlic, ginger, cumin and curry powder in a bowl with half a lemon. Cut chicken breasts into cubes, season with salt and pepper, and let marinate in the bowl for at least an hour. Skewer the marinated chicken and grill or broil, basting with excess marinade throughout. Serve hot, with a glass of Sweet Bordeaux at 12 ° C.
CRISPY CURRIED SALMON WITH CORN, TOMATO AND MANGO. Cover salmon filets with a mix of olive oil, salt, curry powder, and cayenne pepper. Quickly sear on both sides and remove from pan. Cook curry powder and minced shallots in the same pan, then add corn, tomatoes, and finally coconut milk, and cook until vegetables are soft. Top with salmon and serve. This complex marriage of flavors goes perfectly with a Sauternes.
SPICY CHINESE NOODLES WITH SHRIMP AND LIME. Marinade shrimp with olive oil, lime juice, salt, and espelette chili. Cook Chinese style noodles, cut cucumbers and carrots into ribbons, and chop bell peppers and fresh basil. Quickly sear the shrimp, then add the vegetables, then some grated ginger, and finally the basil. Serve immediately over the noodles with a glass of Sweet Bordeaux: Barsac or Sainte-Croix-du-Mont.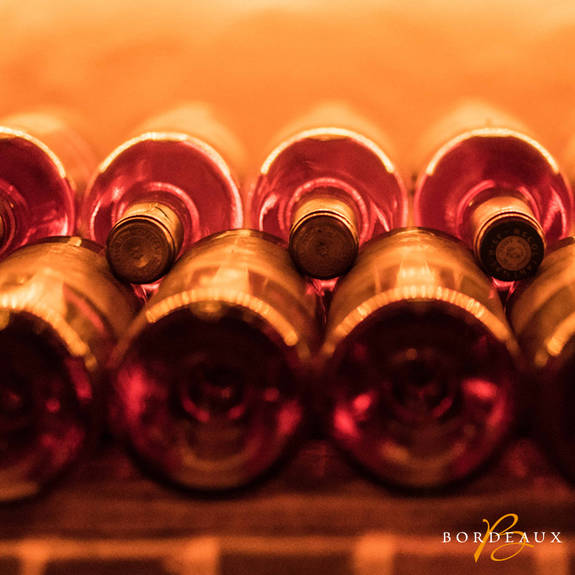 Cheeses:
PEARS WITH BLUE CHEESE, SPINACH SALAD BY GEORGES GOTRAND. Chop pears into cubes and fry in hot oil until caramelized. Stir-fry spinach briefly in butter and oil. Caramelize onions. Plate the spinach first, then the pear, then sprinkle with bleu cheese and some chopped caramelised onions. Perfect with any variety of sweet Bordeaux white wine.
Alternatively, simply pair a sweet Bordeaux wine with a goat or blue cheese. With goat cheese, we recommend a slightly sweet Bordeaux from Premières Côtes de Bordeaux such as www.sweetbordeaux.com